News
---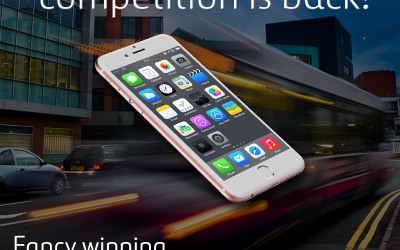 Now you can win a brand new iPhone 7 by taking part in our #UrbanPeek competition between the 8th and 22nd of November. . How to join the contest on Instagram? Take a photo of your favourite city, building or urban infrastructures. Upload it to your Instagram account and remember the hashtag #UrbanPeek (you can also tag all your old photos if shared in 2016). Mention and follow @ferrovial account. . You could become one of our 50 finalists that will exhibited soon! And the best pic author will win an iPhone 7! . Keep an eye out from the 23rd of November as we will be announcing the finalists on our social media pages ,website and also send them a direct message on Instagram. . Don't forget to follow Ferrovial on social media on Twitter, Facebook, Linkedin and Instagram! CONTEST RULES "#URBANPEEK " CONTEST ON INSTAGRAM FERROVIAL, S.A., which has registered offices in calle Príncipe de Vergara 135, 28002, Madrid, and tax identification number A-81939209, and is registered in the Madrid Mercantile Registry, volume 12.774, folio 196, section 8, page M-204.873 (hereinafter, FERROVIAL or "the Organizer"), is organizing a free competition entitled "#UrbanPeek Contest " (hereinafter, "the Contest") on the Instagram social network, in which any natural person meeting the conditions set out in these rules may participate. These rules will be published on the company´s website, www.ferrovial.com TERMS AND CONDITIONS. Any registered user of Instagram, aged 18 years and over, may participate in the Contest, from anywhere in the world. Participation in the Contest implies that the contestant has accepted the terms and conditions of this social media...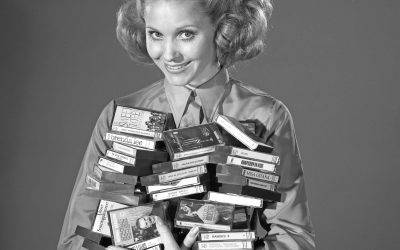 #123music, el nuevo concurso de la Instagramers Gallery
At the Telefonica Foundation you can now visit the 1, 2, 3,… ¡Grabando! (1, 2, 3…. Recording!) exhibition.
Following the line of this exhibition we are looking for images that reflect the world of music and recording. Let your imagination flow.
Español
---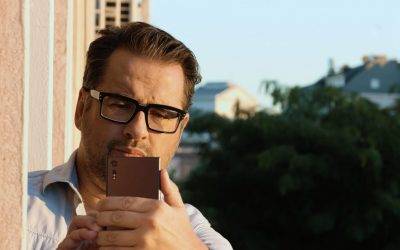 Si quieres saber más sobre Instagram, no dudes en apuntarte a nuestro curso 'Las claves del éxito en Instagram' que ya está disponible. ¡y por tan solo 29.95 euros!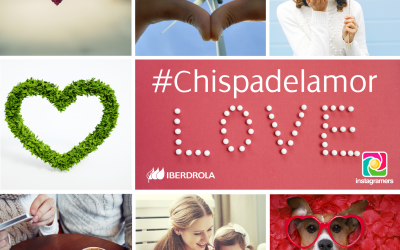 Iberdrola, compañía española que apuesta por la energía eólica y referente mundial por su compromiso con la sostenibilidad y se ha convertido en la empresa líder mundial en energía renovables nos vuelve a alegrar la vida en Instagram con un concurso divertido con la llegada de la San Valentín. . ¡Participar es divertido y sencillo! . ¡Comparte tus fotos más cariñosas, que representen de una forma u otra el amor, la pasión que le tienes a tus familiares, tu pareja, tus amigos, tu mascota, tu equipo favorito o un hobby y gana un iPhone7 Plus y dos cámaras Samsung Gear 360º gracias a @iberdrolagrupo! . ¡Compártelos con el hashtag #ChispaDelAmor y participa! ¡Puedes hacerlo hasta el 15 de febrero a las 23:59! . No te olvides de seguir la cuenta oficial de @iberdrolagrupo. . ¡Puedes participar con tantas fotos como desees! . ¡Recuerda! . Para participar deberás: · Subir todas las fotos que quieras que sean de temática del amor con la etiqueta #Chispadelamor · Podrás etiquetar fotos anteriores a las fechas del concurso, siempre y cuando respondan a la temática del concurso. · Ser seguidor de la cuenta oficial de @iberdrolagrupo . ¡¡¡Así que no pierdas más tiempo, participa!!! . @igersSpain . BASES PROMOCIÓN "#Chispadelamor"    La entidad IBERDROLA ESPAÑA, S.A.U. (en adelante "IBERDROLA"), sociedad válidamente constituida y con domicilio social en Bilbao (Bizkaia), Plaza Euskadi número 5, con NIF número A-95758355, tiene previsto implementar una promoción de carácter gratuito que se desarrollará de acuerdo con lo previsto en las presentes bases. El objetivo de la presente promoción es promover el uso del perfil de IBERDROLA en Instagram, https://www.instagram.com/iberdrolagrupo/,...
FocusOn
---
Today we are happy and honored to introduce you to Dennis, @dutchie, manager of @igersamsterdam, snapping around in Holland's beautiful capital.
.
"I am D, or Dennis, or as I go on Instagram, @dutchie. Born and living in Amsterdam, one of the most amazing cities in the world. During the day I work a "normal" office job which always gets in the way of instagramming and my love for photography, but it puts my close to my love for something else: Sneakers.
So for now, I'm with the "swoosh" hoping to someday being able to step away from the political games being played in business life and make a living doing only something I love. But hey, don't we all have this dream?
Halfway thru November 2015, my mini me came to this world being a true and real Instagram baby.
Next to my love for sneakers and photography I love basketball, I've been playing since I was a kid and I do not think its something that will ever go away. NYC is by far my favorite city although I haven't seen enough cities the world has to offer. I'm sharing my life with @ilonaizabella and with this I'll complete my mini bio as I could go on typing for ages.
Looking forward to meeting many new IGers and finding new inspirational accounts, so hopefully this is another way to realize this!"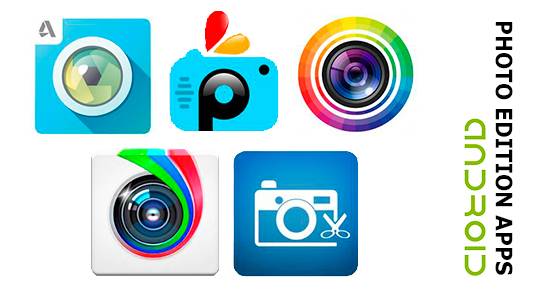 Five essential photo editing apps for Android Although since the last version, Instagram incorporates great options to edit our pictures before uploading to social networking, many of us  know the importance of many other apps to get better photo editions. Here we will show a collection of five applications with powerful editing capabilities in order to improve our photographs so you can get your own personal style In this case we will show five applications for Android, as if you are users of iOS you can check out our previous post Five essential photo editing apps for iOS. Today we are going to recommend Pixlr Express, Photo Editor, Aviary, Photo Director and PicsArt. Besides  Photoshop Touch and Perfectly Clear. To all those named above and add the views for iOS: Snapseed, Afterlight and VSCO Cam. Enjoy and fun !!! @rodrigorivasph   1 – Pixlr Express Pixlr Express is one of the best apps accounted for the vast majority of Android users. Comprehensive in terms of basic settings and also very good in more advanced settings.  Easy to use after using several times. Good possibilities to download additional content such as frames, filters, textures, and more. Ability to add fonts labels. Definitely one of the best applications for Android in photo editing with good performance. I love the enormous possibilities when choosing lens blur, cloning etc … All for free. Google Play| Pixlr Express    2 – Photo Editor From my point of view, Photo Editor is the best photo editing application from Google Play between free apps. Many adjustment options with curves, color correction, correction perspectives, clone, noise removal,...
  Five essential photo editing apps for iOS Although since the last version, Instagram incorporates great options to edit our pictures before uploading them to social networking, many of us today know the importance of many other apps to get a better and thorough editing process. Here we will show a collection of five applications with powerful editing capabilities in order to improve our photographs so you can get your own personal style. Here we will show you five applications for iOS (iPhone, iPad) and  five for future Android system in a future post. These apps are Snapseed, Filterstorm, VSCO Cam, Photoshop Express and Afterlight. In addition, I want to recommend you  Picfx. Enjoy and fun !!! @rodrigorivasph  1 – Snapseed The most famous application of all photo editing at App Store. Many options with basic and not so basic settings, ease of use and an intuitive style make be the perfect tool for everyday use photo editing. Indispensable, and if you take a look the price much more … FREE App Store | Snapseed 2 – Filterstorm An incredibly application but requires a fairly extensive photographic knowledge. Its use is difficult and unintuitive, but perhaps the most powerful in terms of all the options that we have today in a simple app. Apart from the basic settings for most applications that can be found in the App Store, we can use Curves, Levels, Layers, etc … One tip, if you have photographic skills and use normally to editing programs such as Adobe Photoshop, it may be a good option, but otherwise not advise you...