News
---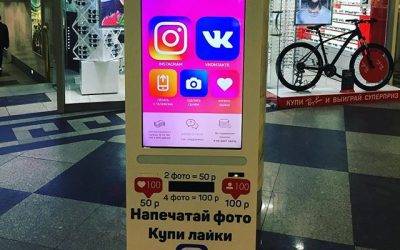 When we thought that Instagram had recently taken a big hit after shutting down popular BOT service called Instagress, one of the main bots selling fake "likes", we got this snapshot that defines everything. A mall, a vending machine that sells "Likes". OMG.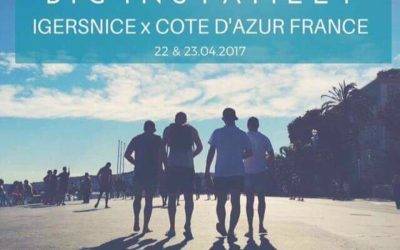 Thanks to the Comité Régional du Tourisme (@visitcotedazur) and particularly Severine KRESS (and don´t forget to use their tag #cotedazurfrance if you visit!) and thanks too, to our local partners we could discover the best places around Nice and make great shots we tagged with #biginstameetignice
Español
---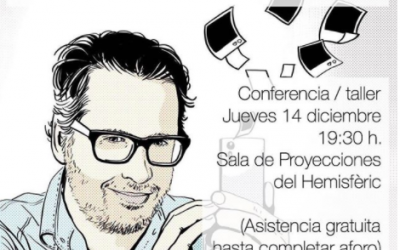 Phil González, fundador de la comunidad mundial de Instagramers ofrecerá una conferencia sobre Instagram en la ciudad de las Artes y las Ciencias de Valencia, el próximo jueves 14 de diciembre a las 19.30 horas acompañado del equipo de Instagramers Valencia. . Con motivo de la publicación de su primer libro "Instagram, mucho más que fotos" (publicado en Anaya PhotoClub) Phil González animará una conferencia seguida de un debate con los Instagramers que se registren al evento. Con más de 800 millones de usuarios, Instagram se ha convertido en uno de los fenómenos más importantes en redes sociales de los últimos años. No solamente cambió la vida de millones de personas, también su relación con la fotografía, el video y la publicidad. Instagram llegó, marcó tendencias, creó nuevas modas basadas en inéditas formas de comunicar, de relacionarse y de promocionar tanto personalidades, empresas, productos, servicios… Será el próximo jueves, 14 de diciembre a las 19:30 horas en la sala de proyecciones del Hemisfèric, la conferencia-taller es de libre acceso previa inscripción "Instagram, un Instagram vale más que mil WhatsApp". Phil González,que forma parte del jurado del concurso fotográfico en Instagram organizado por la Ciutat de les Arts i les Ciències llamado #ConcursoCAC17 anunciará junto a los demás miembros del jurado Y durante el evento, los ganadores de dicho concurso. La asistencia es gratuita, pero es necesario inscribirse previamente y hay PLAZAS LIMITADAS! ¡Así que corre y apúntate aquí en la web! ....
Somos como somos y, de vez en cuando, es necesario recordarnos que la diferencia nos enriquece y, que por muy distintos que seamos, hay algo que siempre nos une: la familia. Junto a Fiatc Mutua de seguros (@fiactmutuaseguros), lanzamos un nuevo concurso en Instagram, y os pedimos que nos mostréis a vuestra familia de la forma más original y creativa.
FocusOn
---
Focus On 1.93 Hugo Castro aka @sheiku: Conceptual creativity on Instagram Instagram is where creative and talented people come together and find the perfect platform for self expression and creativity. Instagramers.com wants to contribute to your discovery of surprising and creative users from all walks of life. Their common denominator? They are people addicted to Instagram telling their stories about small portions of their lives through their pictures, revealing their passions and sharing their best Instagram tips. Today we are happy and honoured to introduce you to Hugo. "Hi! My name is Hugo Castro. I'm a Technician in Artistic Photography and currently studying Bachelor's in Art History. I live in Spain and I'm 35 years old." . You can find Hugo on: Instagram: @sheiku Twitter: @sheiku Some funny questions!  You are: A paranoid full of thoughts. You would like to be: A man of action. 3 items to take to a desert island: A notebook, a pencil and a knife. What has been your most bizarre life experience: there was a fire in the building and I couldn't hear the firemen's call because I was playing videogames online with my headset on. A super power would you like to have: Time traveling. If you ruled the world:  I'd rule it with iron hand. — In 'real' life  Happy alone, in love, married or it's complicated: Happy in love. You love:  Eating popcorn in the movies. You can't stand:  Lies. A song that best describes you: It hasn't been written yet. Your hobbies: Watching movies, taking photos and playing videogames. A trip you dream...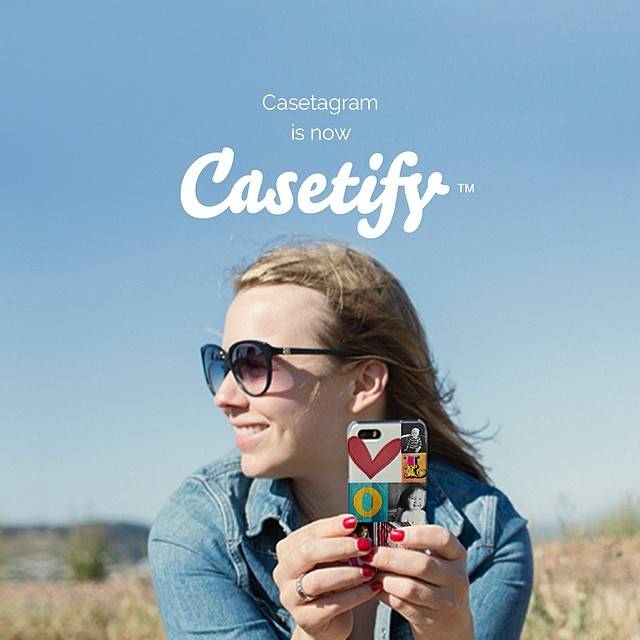 Casetagram is now Casetify . New name. Same people. More memorable products. . For those who still don't know them, Casetify, formerly known as Casetagram, is a social design service where you can create custom telephone or tablet cases by using your Instagram, Facebook or directly uploaded photos from your computer or your phone. . Available for iPhone 4/4S, iPhone 5/5s/5c, iPod touch 4, iPod touch 5, iPad, Galaxy S2, Galaxy S3, Galaxy Note I, Note II and more . More info here: Casetify Web | @casetify Instagram . Keep up the good work friends!...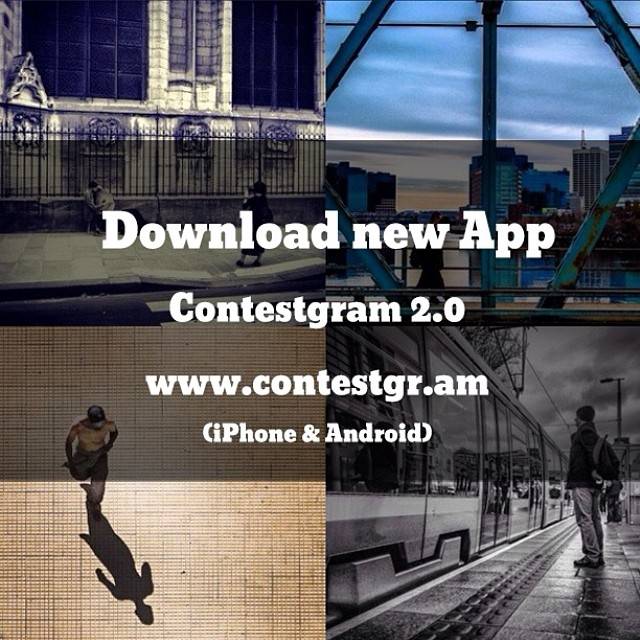 Discover the new ContestGram App for iPhone and Android . Contestgram is an Instagramer photo contest App created by Roberto Pioli (@tebeus) together with his developing team with the goal for Instagramers to "to simplify the participation at contests based on Instagram photos. Each winner will win popularity, a shout out and amazing prizes are offered by sponsors."  . and they have just launched a new version! . . New look and feel, new partners, new prizes .This slideshow requires JavaScript. . Click here to read more about Contestgram More info  Download for iPhone | Download for Android | Blog | Twitter | Facebook | Flickr...