El viaje de Luison a Escocia con The Glenrothes
.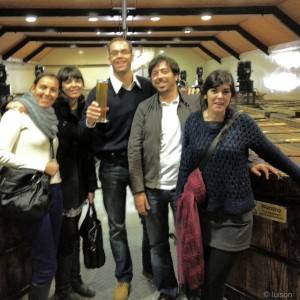 Recientemente la famosa marca de whisky escocés The Glenrothes @Rsuarez y nuestra web Instagramers.com organizaron un simpático concurso llamado #vintageperfection alrededor de temas relacionados con los valores de la marca.
.
El concurso obtuvo un gran éxito con más de 3.000 fotos participantes y  premios y hasta un viaje a Escocia para el ganador.
Tras varias semanas y ganadores semanales,  los responsables de marketing de The Glenrothes otorgaron el gran premio a @Luison por una esplendida foto de músicos en Madrid.
Hoy @Luison, nos manda aquí el relato de su viaje a Escocia para compartir con nosotros ese premio tan original. Visitar Escocia y las bodegas The Glenrothes.
.
Relato del viaje de @Luison a Escocia con The Glenrothes.
.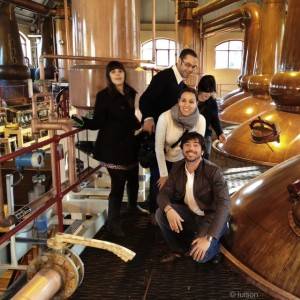 "Recién llegado de Escocia, ya la echo de menos. El viaje que ha organizado The Glenrothes a sus destilerías y alrededor de Escocia ha sido un completo éxito. Era la primera vez que pisaba las tierras de William Wallace, y ojalá no sea la última. Escocia es una tierra de paisajes fascinantes y gente extraordinariamente amable.
Nos acompañaron desde Madrid
Jesús
,
@xisas
, en representación de la marca, y
Laura
,
@laura_corvo
, de la agencia de comunicación
Apple Tree Communication
. Y en el aeropuerto nos esperaba
Pilar
,
@daphnepi
, a quien
The Glenrothes
tuvo a bien invitaren esta aventura.
Hemos recorrido muchos kilómetros en coche, pero ha merecido la pena. Viajar por las High y Low Lands de Escocia es una experiencia inolvidable. El paisaje es extraordinario. Nos parábamos siempre que encontrábamos un motivo que fotografiar, lo cual ocurría muy a menudo.
Las visitas a la destilerías de The Glenrothes. Un momento único.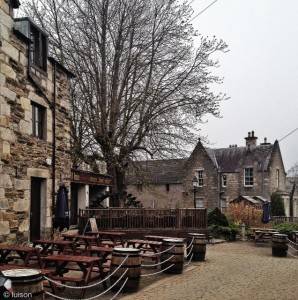 El viernes visitamos las destilerías de The Glenrothes. Podemos sentirnos afortunados, pues no reciben visitas públicas.
Hizo de anfitrión Eric, antiguo Brand Manager de la marca, y un autentico "gentleman" escocés. Nos explicaron detenidamente todo el proceso de producción del whisky, y nos ofrecieron una cata de whiskys de distintos años. Terminamos comiendo en una acogedora casa de huéspedes dentro de las propias instalaciones.
Además de la destilería, y el extraordinario paisaje, hemos visitado las ciudades de Glasgow y Edimburgo. Hemos sido exquisitamente tratados por Jesús y Laura, los cuales no han reparado en atenciones con nosotros.
Aprovecho desde aquí para darles personalmente las gracias, y también a The Glenrothes y Apple Tree Communication por el excelente viaje organizado y la atención prestada. Y a Escocia y sus gentes no puedo más que decirles que prometo volver. "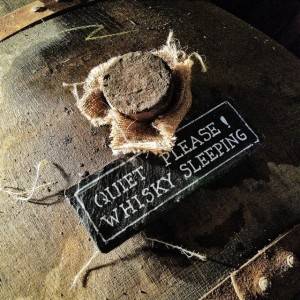 Un abrazo,
@Luison
.
Podéis seguir también Luis Rodríguez en:
Su blog
En Instagram
.
Más sobre The Glenrothes:
http://www.theglenrothes.com/es/