News
---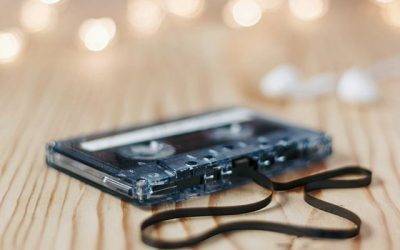 During last month, together with @espacioftef, we asked you to upload your images that reflect the world of music and recording with the hashtag #123music. This with motive the 1, 2, 3,… ¡Grabando! (1, 2, 3…. Recording!) exhibition at the Telefónica Foundation.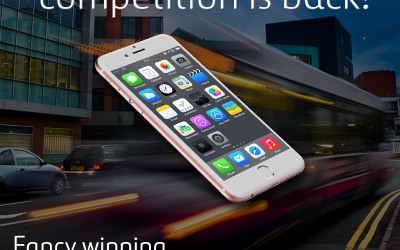 Now you can win a brand new iPhone 7 by taking part in our #UrbanPeek competition between the 8th and 22nd of November. . How to join the contest on Instagram? Take a photo of your favourite city, building or urban infrastructures. Upload it to your Instagram account and remember the hashtag #UrbanPeek (you can also tag all your old photos if shared in 2016). Mention and follow @ferrovial account. . You could become one of our 50 finalists that will exhibited soon! And the best pic author will win an iPhone 7! . Keep an eye out from the 23rd of November as we will be announcing the finalists on our social media pages ,website and also send them a direct message on Instagram. . Don't forget to follow Ferrovial on social media on Twitter, Facebook, Linkedin and Instagram! CONTEST RULES "#URBANPEEK " CONTEST ON INSTAGRAM FERROVIAL, S.A., which has registered offices in calle Príncipe de Vergara 135, 28002, Madrid, and tax identification number A-81939209, and is registered in the Madrid Mercantile Registry, volume 12.774, folio 196, section 8, page M-204.873 (hereinafter, FERROVIAL or "the Organizer"), is organizing a free competition entitled "#UrbanPeek Contest " (hereinafter, "the Contest") on the Instagram social network, in which any natural person meeting the conditions set out in these rules may participate. These rules will be published on the company´s website, www.ferrovial.com TERMS AND CONDITIONS. Any registered user of Instagram, aged 18 years and over, may participate in the Contest, from anywhere in the world. Participation in the Contest implies that the contestant has accepted the terms and conditions of this social media...
Español
---
¡Cuéntanos tus #IGstoriasIncreibles y podrían ser publicadas en un libro sobre Instagram! . Phil González @philgonzalez fundador del movimiento mundial de Instagramers (los @igers) está buscando las historias más bonitas, las anécdotas más humanas, más curiosas, sorprendentes, ocurridas en Instagram para su próximo libro sobre nuestra red social favorita. . Publica una foto relacionada y un resumen de una historia que tu o uno de tus conocidos haya vivido en Instagram (o gracias à Instagram) y las más originales serán publicadas. . No debe ser todo un relato, sino el gancho, la trama. Phil se pondrá en contacto con cada participante seleccionado luego para saber todos los detalles. . ¡Tienes hasta el 29 de enero! . Está abierto a historias ocurridas en España pero en cualquier sitio del mundo siempre y cuando sean relatadas en español y con el consentimiento de las personas implicadas. @igers . ilustración: @philgonzalez visto por...
Hace unas semanas, tuve la suerte de viajar a la fantástica Venecia. Patrimonio de la humanidad por la Unesco es mundialmente conocida por ser uno de los destinos favoritos de las parejas de enamorados. Venecia es desde luego, uno de esos lugares a los cuales te gustaría volver toda tu vida, sea durante o fuera de la época del mítico carnaval.Mágica y única,tiene un encanto tan singular que te dejará marcado. Desde su emblemática Plaza de San Marcos, a su Palacio Ducal, su puente de los suspiros hasta sus canales donde cruzan "vaporettos" y sus típicas góndolas que han formado parte del decorado de tantas y tantas escenas legendarias de películas. ¡Pues imagínate poder vivirlo de la mano de Aperol Spritz! Poder gozar del mejor aperitivo en esta ciudad el norte de Italia fue todo un lujo. Recorrí sus calles y descubrí sus rincones, me adentré en los mejores bares y restaurantes como el caffè Florian que se encuentra a dos pasos del gran canal, en medio de la plaza San Marcos, y conserva su sabor desde 1720, fecha de su apertura. Un sitio para relajarte y saborearlo. Tuve la suerte de tomarme un buen Aperol en uno de los hoteles más espectaculares de Venecia. Hotel Danieli's, un lugar que no te deja indiferente, con una propuesta gastronómica para recordar… Una de las mejores comidas de Venecia. Aún recuerdo sus rigattonis con setas que estaban para "mojar pan". Si eres un Instagramers y te encanta la fotografía urbana y la arquitectura, lo mejor de este Hotel es, sin duda, su terraza y sus vistas. El rito del aperitivo en...
FocusOn
---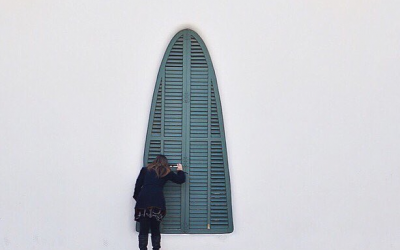 ¡Hola amigos! Este mes os traemos una entrevista a una instagramers de esas que nos gustan. Nos vamos a Bacerlona a conocer un poco más a Mercè Millan. Una mujer que, a pesar de tener una corta vida en Instagram, cuenta con una preciosa galería minimalista. Fotos cuidadas, muy limpias, con alguna persona de referencia y con mucho mimo. ¿Estáis preparados? Vamos con Mercè. Puedes encontrarla en Instagram: @mercemillan Ideales Te gustaría ser: una viajera sin reloj  ¿Qué te llevarías a una isla desierta?: mi familia, la cámara y un libro Tu experiencia de vida más valiente: los cambios se me hacen difíciles, pero creo que todavía no he tenido ninguna situación donde realmente haya tenido que ser muy valiente Si tuvieras un súper-poder, ¿cuál sería?: teletransportarme para poder ir a cualquier parte del mundo en segundos. Si gobernaras el mundo: Nadie moriría de hambre, no puedo entender que evolucionemos tan rápido en muchos aspectos y todavía haya personas que no tengan ni para comer. En la "Vida Real" Te encanta: la compañía, viajar, leer, aprender y a veces no hacer nada. No soportas: la hipocresía, la falsedad ni la violencia. Hobbies: la fotografía Un viaje que te gustaría hacer: a las islas Phi Phi Una frase: sólo sé que no sé nada de Platón Un deseo: un buen futuro para mi hijo Alguien que admires: a mi madre, una mujer muy luchadora. Que más debemos saber de ti, en una frase: soy muy tímida pero cuando cojo confianza soy otra. Vicios "Confesables": instagram Último libro, Película, Serie de TV: último libro El vals lento de las tortugas y mi serie favorita...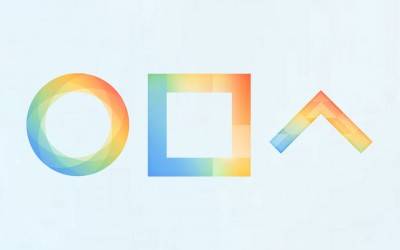 First was Hyperlapse (actually it was Bolt, but was only launched in New Zealand, Singapore and South Africa), then Layout and a few months ago we knew Boomerang. This Instagram's proprietary applications trio reached us without notice and to the surprise of many. Do we expect them? No. Do we needed them? Maybe.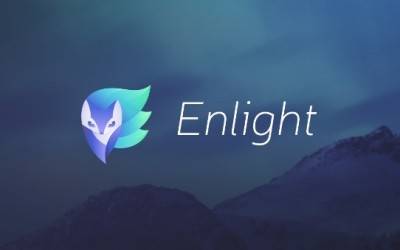 Enlight is the application to which I refer. The possibilities with this application in mobile photography in iOS are great. From basic settings to very complex settings. The possibility of using masks, layers, creative options, curves, or even noise reduction are some of the options from Lightricks brings with Enlight.