In mobile photography photo editing is one of the most important factor. Many photo editing applications usually have a point where they are very good, but very few stand out as having several.
A few days ago appeared on App Store an application that has managed to put together a number of very significant and very sophisticated with a simple and intuitive visualization photographic settings.
Enlight is the application to which I refer. The possibilities with this application in mobile photography in iOS are great. From basic settings to very complex settings. The possibility of using masks, layers, creative options, curves, or even noise reduction are some of the options from Lightricks brings with Enlight.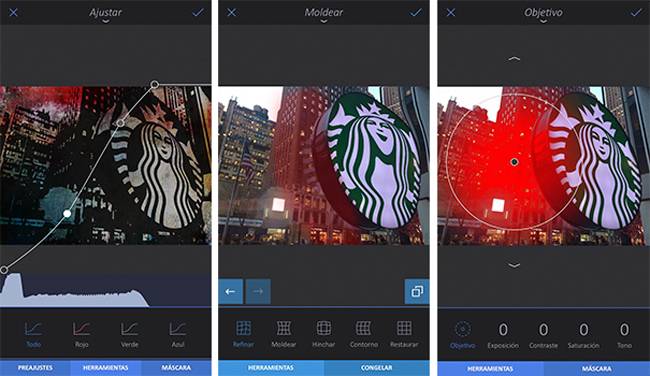 I could do some tests and the results are more than satisfactory for a workflow from start to finish. Here you are the most interesting options that the app has:
Accurate and selective control of tone, color and details
Create and save your own personal presets
Mask function available in all the tools to  combine effects
Play the style of classic cameras and photographic film
Gradients
Add lights filtered and vignetting
Monochrome photos with traditional darkroom techniques
Add artistic touches with film parameters: intensity, grain and veiled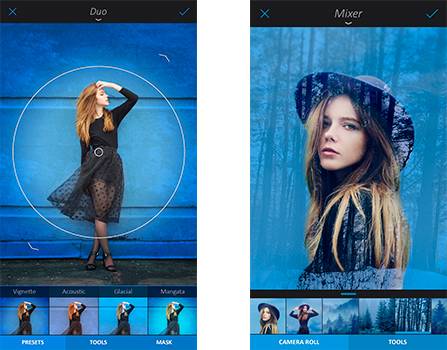 Create pictorial effects
Customize: draw, write or scribble directly on the image
Signs and special effects to make your photo unique
Overlay two photos to create a double exposure effect
Create stunning photomontages and gets surreal effects
Combine photos with various blending modes
Repairs instantly underexposed or overexposed photos
Noise reduction tool highest quality
Swells, shrinks or alter certain objects photo
Options tilt-shift linear, radial and mirror to shift the focus
Multichannel curves for absolute control over hue image
Flips, spins and falls straightens photos
Perspective: varies the photo as if it had been made from another angle
Add and customize text, borders, frames and more
Here you are an extensive review (in Spanish) about the app all its options
Download App Store | Enlight 3,99€ / $3,99 / £2.99