10 ways to successfully use Instagram for your personal brand and business
.
With over 150 million monthly active users and more than 5 billion photos uploaded, Instagram has quickly become "THE" social network everyone wants to be on. Gone are those early days in which Instagram was just an idea inside the head of a Stanford kid named Kevin Systrom.  That awesome (and simple) idea was something of a Twitter for photo platform on which you could add "Vintage" filters. Today Instagram is a well established photography social network. It is a platform where you can find information, contacts, photo-journalism, market your brand and most of all have a lot of fun.
Instagram is addictive. On the one hand there is an addiction to the "Likes" coming from your followers and on the other, to getting new Followers.  The addiction also trickles down to the obsession of caring for your personal profile like never before.
Instagram is ultimately a reflection of the brand and of a personal style that effectively defines you photo after photo.
You might already be familiar with Instagram, or you might have had your own account for quite some time; nevertheless, we thought it would be good to review some basic tips.
—
1) Choose a good username
Many users who chose their "Nick " without giving it much thought regret it today. Some find themselves with unpronounceable and long user names, punctuation, accents and never ending numbers.  Remember that you can always change your Nick on Instagram. Think of a name that reflects who you are in the least possible words. Whenever possible, we recommend that you use the same name as your Twitter account.
2) Brands. You can recuperate your user names!
Unlike Twitter, Instagram allows brands that hold an internationally registered trademark to recuperate their Nicks.  This makes the typically unprofessional and tacky @oficial_brandname "Nick" unnecessary.  We recently recovered the @fcbarcelona "Nick" and many artists today are be present on Instagram with their real names.
.
Top 1 brand: @nike "Bring an extra bag for the trophy." #justdoit
3 ) Photo and profile information
When you pay attention to the smallest detail, the results always speak for themselves.  Dedicate at least 15 minutes to your bio, it defines who you are to all those who visit your profile. Choose a good photo, logo or brand.  Indicate your website and your Facebook page URL.  Some users write down their email addresses, Twitter account or a phone number for customer care.  Tell yourself that this is what usually motivates users to follow you or not.
4) Upload a first welcome photo
Although the first photo will eventually end up lost in the depths of all the photos that will come after, it is important that the first photo you upload is a «Welcome to Instagram"  photo that explains the purpose of the account and what you will bring to your followers in terms of content. A colloquial tone and a good dose of humor is always a good way to go.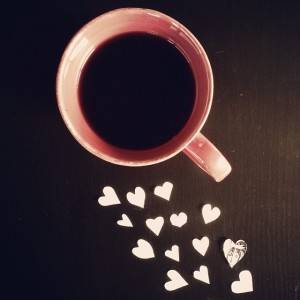 Top 2 brand: @starbucks "Follow your #heart. Celebrate what you #love." #coffee #passion
.
5 ) Make sure you synchronize your Instagram with your Twitter account correctly
If you fail to do so, you could find yourself with the community manager's account posting on Twitter instead of the brands.
.
6) Geolocation
If you want people to know where you are and want to have your photos geographically organized, authorize Instagram to geotag your photos. If you're a restaurant, you may one day reach your customers via geo – positioning. If you want to keep your privacy when you are with your girlfriend, don't activate it…
.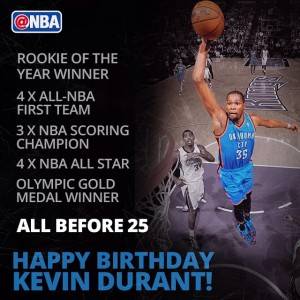 Top 3 brand: @nba "Happy 25th, @easymoneysniper!"
.
7) To be tagged or not to be…
Instagram recently introduced the option of to tagging other users in your own photos. This function has not caused any particular problems (such as tagging photos on Facebook) because on Instagram, whatever you put out there is public by default.  Nevertheless, we have seen users who compulsively tag other users (and without a valid reason) just to get attention. If this starts happening simply activate the review filter which will allow you to decide if you want your picture tagged or not.
.
8) The use of labels
The biggest problem on Instagram right now is Spam.  Spam comes from tasteless and relatively young companies that have managed to find security vulnerabilities on Instagram's API.  They distribute Likes and sell Followers, effectively playing with the "reward" aspect of the App to get an economical gain.  They also automatically post thousands of comments on users photos. To avoid being a victim, I always recommend avoiding using hashtags that are typical of daily contests. The Bots or Spam Robots attack those accounts that use them frequently.
.Top 4 brand: @adidas "The next generation of fast is here."
9) Promote your own label
Whether you're a user, organization or company, you can promote your own label. Try using a personal and unique tag that has still not been used and that will inspire others to use it. One of the most popular lately is #tbt or #throwbackthursday that people use every Thursday to post a picture of their childhood. In Spain, labels like #wakeuppics are trending, so is the #FF (as it is on Twitter).
.
10) Run your own contest.
If you have your own account, you can start your own weekly contest, such as @canariasviva, they have their weekly thing going on. If you're a brand, watch out, running your Instagram contest seems very simple and you can get some impressive results, but keep in mind that it's easy to get it wrong and create a mini-crisis on social networks. Benchmark a bit before, see what others are doing and get inspired before.
.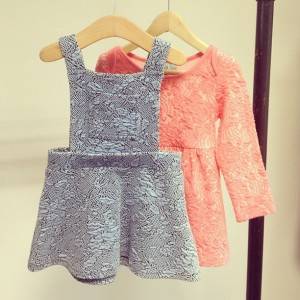 .
Top 5 brand: @topshop  "Can you take this much cuteness? Our hearts stopped when we saw these two Topshop Mini dresses!
You can see more tips and tutorials in this section of Instagramers.com
I hope you found this interesting!
.
@philgonzalez
Instagramers.com
—
translation: @interactive_dan
layout: @kimberlysunster
More top brands at nitrogram.com