Links
Do you have a problem with Instagram? A bug, a technical problem? Find the solution here!
World's best Instagram tools.
.
Instagramers.com Team offers you most amazing tools developed by IG or developers around the world. Aside from official website and Instagram Helpdesk, you will find many more tools on the web.
Check out our Instagram Pictures rights.
.
Flickr has something like 200,000,000+ images licensed under Creative Commons, making them the biggest repository of Creative Commons work in the world. CC work from Flickr is regularly used by Wikipedia, magazines, books, bloggers… Instagram gets something like 5+ million new photos a day and https://i-am-cc.org/ offers you the possibility to license your Instagram Pics under Creative Commons.
.
LOBSTER – A market place for your Instagram Pictures!
Music records companies or large studios protect their intellectual property rights pretty aggressively, this in turn has created amarket of people who have started buying music in iTunes, Spotyfy etc,.  But what about private contributors like Instagram users?  This is where LOBSTER comes in, a start up from London/Moscow.  LOBSTER was launched on October 30th, it allows Instagram users to sell (license) their photos directly from their Instagram stream, allowing other users to buy and download their photos legally.  The author of the photos then gets $0.75 for every purchase.
Interested in buying or selling pictures?  Register (only the first time) at
.
Best Instagram browsers and analytics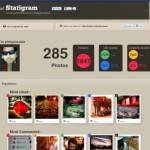 ICONOSQUARE, the really first Instagram Stats!
Iconosquare.com (former Statigram) is an amazing tool. Datas, Metrics and fun of your pics in Instagram. You can see your most commented pics, tags, etc… Just great! Try it!
.
CANVA, Design Awesome Social Media Graphics
Ramp up your next social media campaign by adding beautifully designed graphics! Choose from our library of professionally designed templates for Facebook, Twitter, Pinterest, Instagram and more.
. .

INK361, insights and analytics for Instagram
INK361 provides insights for marketers, analysts and brand leaders to grow and engage with their audience on Instagram.
PICODASH, explore Instagram and hashtags monitoring
A powerful search engine to explore Instagram photos, videos, users and locations
.
BESTLINK, All kind of links around Instagram.
.Celebrities, sports, brands.. a selection of best links on Instagram
.
.
SNAPWIDGET, to quickly and easily embed a photo gallery in your website
Want to display your photos on your website or blog? Use a SnapWidget. No registration required!
.
Instagram Funny applications on the Web.
.
.
ARTFLAKES, Print your Pics and Stick everywhere!
Artflakes is a German Company specialized in selling  High quality vinyl stickers and available all over Europe. Artflakes developed for us,  Instagram Lovers, an interface  that allows us to buy for a good price packs of Pics Sticks in 4×4 inches size (10×10 cms) selected in Instagram.  Stick are easely and fully removable according to the company. Stick everywhere your passion and messages!!!
.
BLURB.COM,Print books with your Instagram Pics.
Find all the tools you need to make your own photo book, whether you're making a personalized wedding album, cookbook, baby book, travel photo book…
.
CANVASPOP, your Instagram pics printed in Canvas!
CanvasPop gives you gallery-quality photos on canvas, ready to brighten any room instantly! Canvas Pop is the first company to specialize in printing Instagram photos on canvas.
..
CASETIFY, Make your iPhone Case with your Instagram Photos.
Casetify (formerly Casetagram) Find all the tools you need to make your own photo book, whether you're making a personalized wedding album, cookbook, baby book, travel photo book…
.
PRINTLAB,  Print Your Pics on a Tee Shirt!
Printlab (formerly HipstaMart) provides all kind of services around Digital and Analog supports for your Hipstamatic Pics! Check it out! It´s fun!
PRINTL an Instagram printing service that allows users to print their 10 most popular Instagram photos
INKIFI converts your Instagram photos into beautiful prints
Inkifi's mission is to turn your super-cool Instagram photos into physical keep-sakes on a range of high quality products.  From gift cards, miniprints, fridge magnets, acrylic prisms to greeting cards and wood, Inkifi is an easy way to make your Instagram photos physical.  Bonus points for their super simple ordering system allowing you to acces your Instagram feed, select and easily print Instagram photos. They also have good worldwide shipping fees.  Two websites are available, one in English and the other in Spanish.
.
.
BACK TO PAPER (former INSTAGRAFIC) Print, save, share and enjoy your Instagram photos in beautiful Albums.
Download your back to paper iPhone App for free, then Choose 36 of your Instagram photos, Choose your album's background and thread colour and will receive a cute Album in few days! Try it! it´s great!!!
.
INSTASHIRT, print your fav pics on T-shirt!
With InstaShirt you can have your Instagram photos printed on a shirt in a quick and easy way..
.
..
Picpack turns your Instagrams pics into high quality magnets.
Picpack is a personalized printing service that turns your Instagrams pictures into
high quality magnets. Do it yourself!
..
.
PRINT UP, Print your Instagram Pics directly from an App.
This new iPhone app revolutionizes consumer behavior with regard to photo prints: just snap a photo, have fun by adding special effects and then print it!. All in just a few seconds, and while you're still enjoying the experience.
.
.
POSTGRAM, create a Photo Album directly from your Iphone.
Postagram makes it easy to send a printed Instagram photo in the mail to yourself, friends or family anywhere in the world.
.
.
POSTGRAM, Convert your Instagram and Flickr feeds to a poster mosaic!
50 photos is all you need to get a personalized one-of-a-kind poster from Postrgram! Just loggin with your user name and what main shot you want. They will do the rest!
Freephotoprinting, a nice UK photo printing comparison site
FreePhotoPrinting.co.uk finds all of these free print deals, checks them, negotiates the occasional exclusive photo printing offer and lists all the best places to get free prints right here.
.
Squared one, Turn your Instagram into fridge magnets!
Print your Instagram photos in square magnets or any kind of prints!
..
.
STITCHTAGRAM, Turn your Instagram Pics into Pillows!
Choose from your photos, your friends' photos, and your favorite photos. Play around with our addicting layout tool to design the perfect pillow.
.
.
GLASS CAMERA PRO: Record your world through a glass screen!
.
There are many Apps out there that offer filters, but none like this one!  GlassCamera Pro is probably the first smart camera app for capturing photos and movies from special customized glass lenses.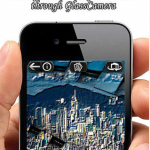 Recent enhancements include:
– Camera gallery picture access, access your photos and transform them
– 720X1280 quality video creation
– 1:1 Instagram size video compression introduced 
– Save to video gallery and directly upload to Instagram

.
REPOST APP for Instagram, Repost easily Pics on Instagram.
.
Repost for Instagram makes it easy to #Repost your favorite photos on Instagram while giving credit to the original Instagramer!
Download Repost for Instagram here.
.
Tag for Likes App. 
TagsForLikes is a minimal site that aims to help IGers tag their pictures quicker and get more visibility.
.
. 
Ecommerce and Instagram: Sell you stuff with the help of Instagram!
..
Inselly, sell your personal belongings and art work
Inselly.com allows you to sell your art work and personal stuff through Instagram.  It´s a place where you can explore everything that's for sale on Instagram, sort the items, scroll through beautiful pictures, get inspired and maybe even spot something that you'd love to buy.
.
.