News
---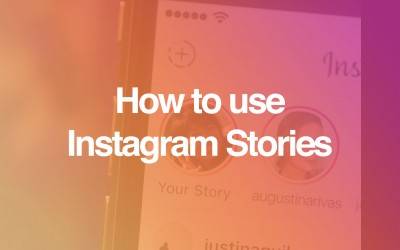 Instagram Stories it's here (to stay?) And fill that niche that Snapchat was hoarding.
We share with you some details on how Instagram Stories works and some similarities/ differences with Snapchat.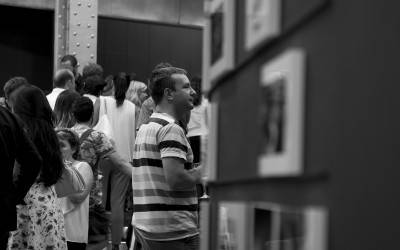 #VenteEl20
This week we have been celebrating another great instameet at Instagramers Gallery Madrid! Since summer holidays are around the corner, we thought it was a good idea to come together and celebrate with some refreshments and good music by DJ Bombin.
This time again we had some very special guests: Fran Perea, actor & musician, and Isaac F. Corrales, famous Spanish digital content creator on Youtube, Vine and Instagram who shared their view on Instagram and way of use of this photo-sharing network with us.
Español
---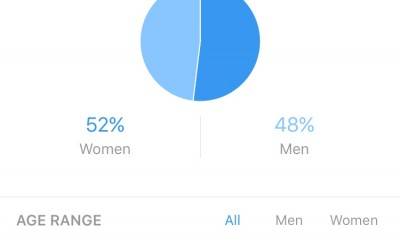 Si hace unos meses, Instagram presentó por fín sus estadísticas para el mundo de la publicidad, hoy llega la versión de la app que permite a cualquier usuario, conseguir datos estadísticos básicos de su actividad.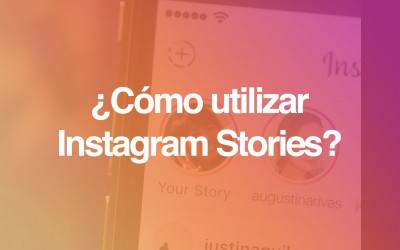 Compartir una Instagram story es muy similar a como compartimos un snap en Snapchat.
Las stories son fotos o videos temporales que se unen en una galería o pase de diapositivas que vive 24hs antes de ser eliminada automáticamente.
Aqui les compartimos algunos detalles de como funciona Instagram Stories junto a las similitudes, diferencias entre Snapchat.
FocusOn
---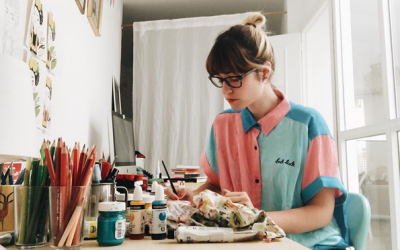 Instagram se ha convertido en el escaparate online para muchos artistas. Basta con abrir la app, buscar por #art o #illustration y dejarse llevar por obras preciosas. Dentro de este espacio, y teniendo en cuenta que en mi galería está muy presente el dibujo y la pintura, teníamos ganas de entrevistar a un artista plástico. Hemos optado por una mujer para la que Instagram ha sido una pieza clave en su carrera profesional, una ilustradora con un estilo propio muy reconocible y para colmo súper divertida… Con todos ustedes: MARÍA HESSE Puedes encontrarla  en: Instagram: @mariahesse Twitter: @airamhesse Sitio web: http://soymariahesse.blogspot.com.es/ Ideales Te gustaría ser: Cantante, de toda la vida, pero hago un favor al mundo cantando en la intimidad de mi casa. ¿Qué te llevarías a una isla desierta?: A @amigobuster, una pata de jamón serrano, una cerveza y un buen libro. Tu experiencia de vida más valiente: Todas las veces que he roto con mi espacio de confort y he empezado de cero para tener llegar hasta dónde estoy. Si tuvieras un súper-poder, ¿cuál sería?: Supervelocidad. Así me cundiría más el tiempo Si gobernaras el mundo:  Acabaría con el dinero. El dinero lo corrompe todo. Y celebraría el día mundial de acariciar gatitos. En la "Vida Real" Te encanta: Estar con mis seres queridos. No soportas: El egocentrismo. Hobbies: Comer, leer, el cine, viajar… Lo típico ¿no? Un viaje que te gustaría hacer: México, me he obsesionado con ese país Una frase: ¿te frío u huevo o dos? Un deseo: Estabilizar mi carrera profesional ¿será posible? Alguien que admires: Mi madre, la mujer más luchadora que he...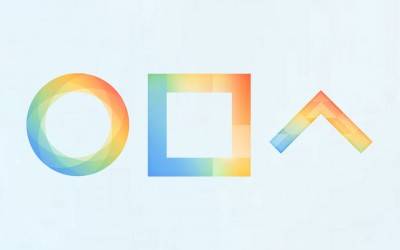 First was Hyperlapse (actually it was Bolt, but was only launched in New Zealand, Singapore and South Africa), then Layout and a few months ago we knew Boomerang. This Instagram's proprietary applications trio reached us without notice and to the surprise of many. Do we expect them? No. Do we needed them? Maybe.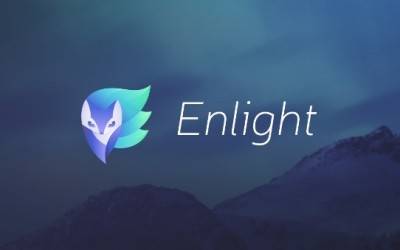 Enlight is the application to which I refer. The possibilities with this application in mobile photography in iOS are great. From basic settings to very complex settings. The possibility of using masks, layers, creative options, curves, or even noise reduction are some of the options from Lightricks brings with Enlight.