News
---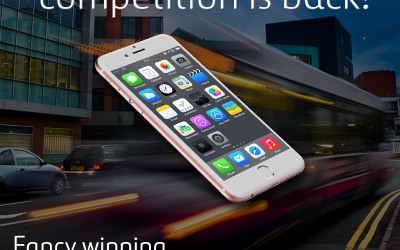 Now you can win a brand new iPhone 7 by taking part in our #UrbanPeek competition between the 8th and 22nd of November. . How to join the contest on Instagram? Take a photo of your favourite city, building or urban infrastructures. Upload it to your Instagram account and remember the hashtag #UrbanPeek (you can also tag all your old photos if shared in 2016). Mention and follow @ferrovial account. . You could become one of our 50 finalists that will exhibited soon! And the best pic author will win an iPhone 7! . Keep an eye out from the 23rd of November as we will be announcing the finalists on our social media pages ,website and also send them a direct message on Instagram. . Don't forget to follow Ferrovial on social media on Twitter, Facebook, Linkedin and Instagram! CONTEST RULES "#URBANPEEK " CONTEST ON INSTAGRAM FERROVIAL, S.A., which has registered offices in calle Príncipe de Vergara 135, 28002, Madrid, and tax identification number A-81939209, and is registered in the Madrid Mercantile Registry, volume 12.774, folio 196, section 8, page M-204.873 (hereinafter, FERROVIAL or "the Organizer"), is organizing a free competition entitled "#UrbanPeek Contest " (hereinafter, "the Contest") on the Instagram social network, in which any natural person meeting the conditions set out in these rules may participate. These rules will be published on the company´s website, www.ferrovial.com TERMS AND CONDITIONS. Any registered user of Instagram, aged 18 years and over, may participate in the Contest, from anywhere in the world. Participation in the Contest implies that the contestant has accepted the terms and conditions of this social media...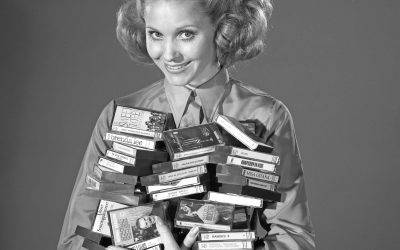 #123music, el nuevo concurso de la Instagramers Gallery
At the Telefonica Foundation you can now visit the 1, 2, 3,… ¡Grabando! (1, 2, 3…. Recording!) exhibition.
Following the line of this exhibition we are looking for images that reflect the world of music and recording. Let your imagination flow.
Español
---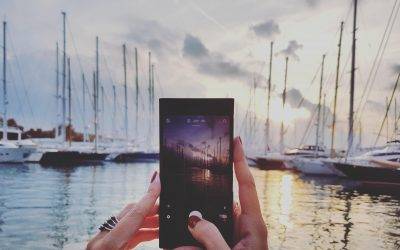 Quince de los instagramers más influyentes de Palma de Mallorca participaron el sábado 19 en un evento organizado en la capital balear por Sony Mobile , la @sonyxperiaphotoacademy Tras el éxito de los safaris fotográficos que hizo la pasada temporada, ésta, Sony Mobile quiso invitar a su comunidad a participar en un recorrido fotográfico guiado por los influyentes instagramers @J4um3 y @JoanCarlets por el casco antiguo de Palma, especialmente por los aledaños de la catedral, La Almudaina y Dalt Murada, con el que hashtag #XperiaXZMallorca #XperiaPhotoAcademy En el evento también se pudo probar el nuevo modelo de Sony Xperia XZ que fue el protagonista de nuestro recién XperiaXZChampions y participaron activamente los manigers de Instagramers Baleares @igersBalears, @ankite y @gorg.blau. ¡Puedes ver un resumen realizado por @ankite aqui abajo! #XperiaXZMallorca from Instagramers on Vimeo. ¡Esperamos volver a disfrutar de la Sony Xperia PhotoAcademy en breve! @igersBalears . Photo credit: Maribel @mmormac...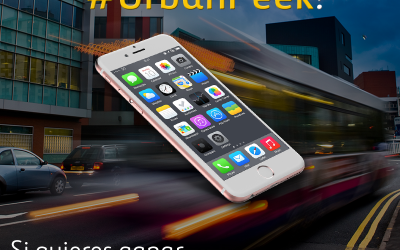 ¡Llega la segunda edición del concurso de Ferrovial en Instagram #Urbanpeek! Tras el éxito de la primera edición del concurso #Urbanpeek del año 2015 que recibió más de 3.500 fotos y eligió como ganador a nuestro amigo @stoptheroc , volvemos con la segunda edición del concurso de fotos de arquitectura urbana #Urbanpeek! . Podrás ganar un iPhone 7 participando en nuestro nuevo concurso #Urbanpeek en Instagram compartiendo tus mejores fotos de edificios, inmuebles, conjuntos arquitectónicos del 8 al 22 de noviembre. Participar, es muy fácil. . Solo tienes que compartir tus mejores fotos de la ciudad, de tus edificios favoritos o de infraestructuras urbanas con el hashtag #UrbanPeek. ¡No olvides también mencionar y seguir la cuenta de @ferrovial ! . ¡Además tus fotos podrían ser unas de las finalistas que serán presentadas en una exposición con las mejores fotos! Entre todos ellas elegiremos la foto y su ganador. . Estáte muy atento porque a partir del 23 de noviembre anunciaremos los finalistas en redes sociales, en nuestra página web y nos pondremos en contacto con ellos vía mensaje directo en Instagram. ¡Así que anímate y participa! . @igersspain BASES DEL CONCURSO "CONCURSO EN INSTAGRAM #URBANPEEK" EMPRESA ORGANIZADORA. FERROVIAL, S.A., sociedad con domicilio social en la calle Príncipe de Vergara 135, 28002 Madrid, con N.I.F. A-81939209 e inscrita en el Registro Mercantil de Madrid, al tomo 12.774, folio 196, sección 8, hoja número M-204.873 (en adelante, "FERROVIAL" o la "Empresa Organizadora"), organiza un concurso gratuito denominado "#URBANPEEK" (en adelante, el "Concurso") que se realizará a través de la red social Instagram y en el que podrán participar todas...
FocusOn
---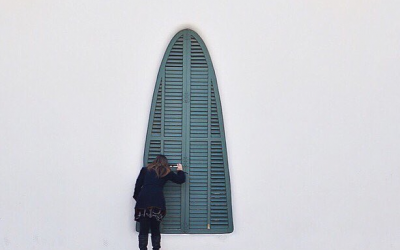 ¡Hola amigos! Este mes os traemos una entrevista a una instagramers de esas que nos gustan. Nos vamos a Bacerlona a conocer un poco más a Mercè Millan. Una mujer que, a pesar de tener una corta vida en Instagram, cuenta con una preciosa galería minimalista. Fotos cuidadas, muy limpias, con alguna persona de referencia y con mucho mimo. ¿Estáis preparados? Vamos con Mercè. Puedes encontrarla en Instagram: @mercemillan Ideales Te gustaría ser: una viajera sin reloj  ¿Qué te llevarías a una isla desierta?: mi familia, la cámara y un libro Tu experiencia de vida más valiente: los cambios se me hacen difíciles, pero creo que todavía no he tenido ninguna situación donde realmente haya tenido que ser muy valiente Si tuvieras un súper-poder, ¿cuál sería?: teletransportarme para poder ir a cualquier parte del mundo en segundos. Si gobernaras el mundo: Nadie moriría de hambre, no puedo entender que evolucionemos tan rápido en muchos aspectos y todavía haya personas que no tengan ni para comer. En la "Vida Real" Te encanta: la compañía, viajar, leer, aprender y a veces no hacer nada. No soportas: la hipocresía, la falsedad ni la violencia. Hobbies: la fotografía Un viaje que te gustaría hacer: a las islas Phi Phi Una frase: sólo sé que no sé nada de Platón Un deseo: un buen futuro para mi hijo Alguien que admires: a mi madre, una mujer muy luchadora. Que más debemos saber de ti, en una frase: soy muy tímida pero cuando cojo confianza soy otra. Vicios "Confesables": instagram Último libro, Película, Serie de TV: último libro El vals lento de las tortugas y mi serie favorita...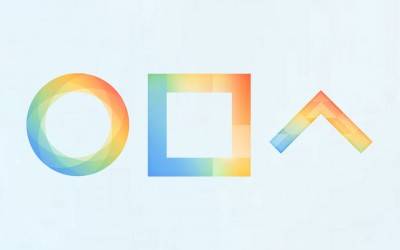 First was Hyperlapse (actually it was Bolt, but was only launched in New Zealand, Singapore and South Africa), then Layout and a few months ago we knew Boomerang. This Instagram's proprietary applications trio reached us without notice and to the surprise of many. Do we expect them? No. Do we needed them? Maybe.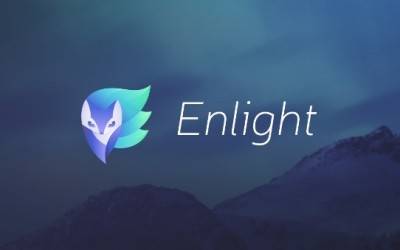 Enlight is the application to which I refer. The possibilities with this application in mobile photography in iOS are great. From basic settings to very complex settings. The possibility of using masks, layers, creative options, curves, or even noise reduction are some of the options from Lightricks brings with Enlight.