'Blux Camera for iPad' now available in the App Store
..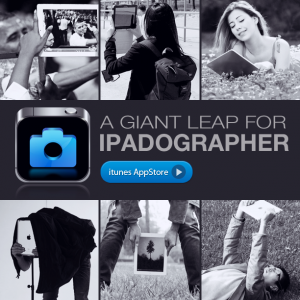 Stunning photos with your iPad
.
.
Blux Camera lets iPadographers effortlessly make and create stunning photos with the first camera app optimized for the iPad.  'Blux Camera for iPad' is the first camera app specially designed for iPadographers. With an intuitive UI optimized for the iPad and Photographic Environment Analysis and Recommendation (P.E.A.R.) technology, users can effortlessly take the perfect photo the first time, every time. 'Blux Camera for iPad' – now available in the App Store – uses the iPad's unique features to create a powerful, first-of-its-kind camera.
.
Simple, convenient, quick and effortless
.
An intuitive UI makes iPadography with Blux Camera simple and convenient. The UI is carefully crafted so iPad users can quickly and effortlessly choose the settings with a swipe of the thumb while still firmly grasping the iPad in both hands. Every detail appears in crystal-clarity on the full-screen viewfinder as you create photos in real-time, giving users the control and precision needed to take the perfect image. Additional features, including innovative scene modes (including Whiteboard, Food, Snow, and High Key), custom filters, a powerful image processing engine, and a "Widget Box" containing photographic tools, transform the iPad into a stunningly powerful, yet amazingly easy-to-use camera.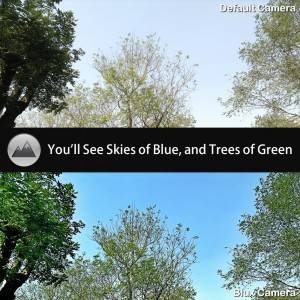 P.E.A.R. technology, a revolutionary new AI photographic assistant built into the iPad, lets even amateur photographers capture gorgeous photos by recommending the optimum settings based on light, weather, and location information – along with subject recognition. Blux Camera's P.E.A.R. technology guarantees that you will be able to capture every spectacular moment, regardless of your weather, lighting, subject, or photography level. Simple yet powerful, Blux Camera provides users with a groundbreaking camera easy enough for an amateur, yet sophisticated enough for a professional.
.
'Blux Camera for iPad' proves that rather than settling for an app designed for an iPhone, iPadographers can take photos on a camera specially designed to utilize the iPad's unique abilities and functions. Easy and convenient to use, Blux Camera demonstrates the previously untapped photographic capabilities of the iPad.
.
Available worldwide 
Available worldwide for the iPad 2, iPad3, and iPad Mini, 'Blux Camera for iPad' is initially priced at $2.99. 'Blux Camera Optimized for iPhone 5 and iPod 5' is also available in the App Store, with the Android version coming soon.
.
For more information
Visit the Blux Touch website, including videos and screenshots | Facebook | Twitter | Pinterest
.
Have fun capturing spectacular moments with Blux Camera!
@kimberlysunster