Instalook helps you discovering new instagramers around you.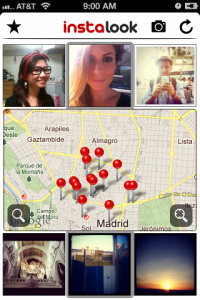 Instalook
iPhone app is a new
Instagram
App allows you to view photos posted by instagramers by location, you can use your gps to search for photos around you or you can search for any city or you can browse the map and choose exactly the location where you want to see photos from.
This new app will allow you to see recent photos posted and you will be able to see users profiles who posted  pics and be able to follow them or not.
You can "like" the photos within the app by double tapping photos just like in the instagram app.
Instalook will help you discover new places or find out what´s going on in any location by looking at instagram photos posted around there.  One of the best ways to discover new places and follow cool instagramers.
Get a promo code to download app for free, first 40 people will receive the code. Send  a mail to info@gramfeed.com to ask for your free code!
.
Or download the app Instalook here!
@philgonzalez