Padgram, the No.1 iPad app for Instagram, just launched its Android App Version.
.
Ten months ago, we introduced here the amazing Padgram App. Probably one the most useful apps for Instagramers. After being for during many months on the top of applications ranking, today the app reached more than 3 million downloads. 
The company expects downloads on their new "Android platform" would exceed that number as the number of Android phones and tablets is much larger than iPad. 
.
If you also think Instagram app has been mainly designed for photo taking and socialization and should improce its "Image viewing". Padgram will be your next fav App!!!
..
The Android Padgram App and previously launched iPad Padgram Version make image viewing much easier with following unique selling points:
.
– Padgram allows viewing feeds in multiple columns.
– Gallery mode is enabled when viewing photos in full size.
–  One of the main interest is that Padgram App support managing multiple accounts.
– The Padgram allows browsing photos by category (e.g. Nature, Pets, Food, Cars)
– Users can also subscribe to interesting tags and users, so they will never miss an important update!
– You can save photos to local gallery or share to your other social networks.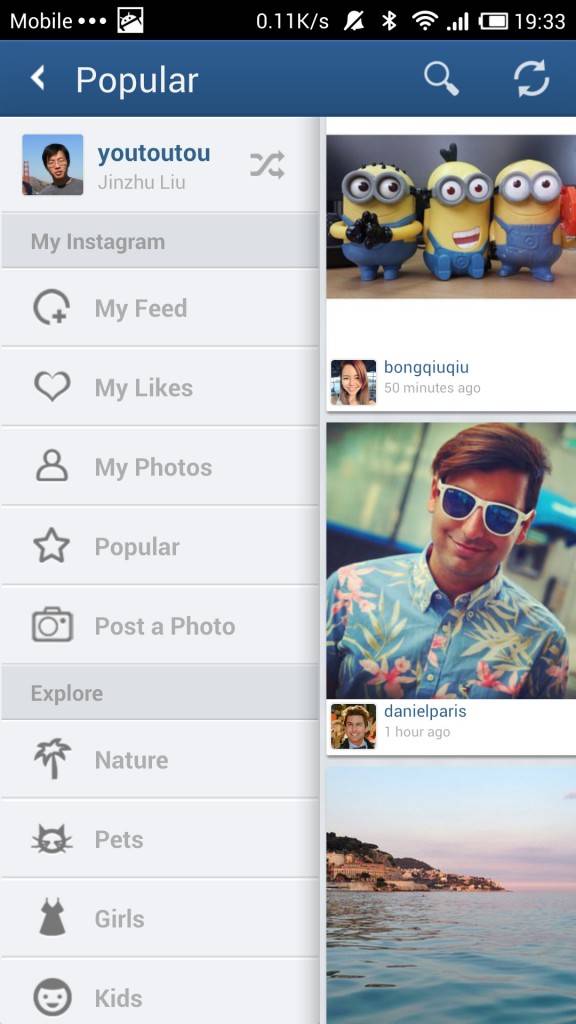 – Last Instagram videos are well supported
– Thanks to the openness of Android, you can post directly from Padgram if Instagram is installed on the same device!
.
Good news for Androiders!
Padgram is free in Google Play and some of "paid features" (e.g. manage multiple accounts) in iPad version are made free in the Android version.
.
No doubt that with this new Android App version, Padgram will become the really first Instagram Third Party App in the next few months.
.
@Igers