The Combo Apps A1 Challenge in Instagram
.
Dec 13th – Dec 31st 2011 ends 12 midnight California Pacific Time.

.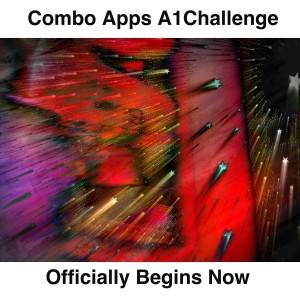 Entries are 3 Max, if you do more than 3 entries you will be disqualified. All entries must be #hash tagged with all your apps, written out details of your process below the photo and tag me @ashcroft54.
.
The official hash tag will be #ComboApps_A1_Challenge.
All Photos and/or Images must be taken with your iPhone, iTouch and iPad. They must be edited with your iPhone, iTouch and iPad. If you enter a DSLR photo that's been edited, you will be disqualified.
The whole point for this challenge is to keep it PRO iPhoneography.
.
Any apps, any combo, any style,  I will look for unique styles, originality and style that represents you as an artist. The key is not to think, look around you, take walks and shoot random photos. Then edit randomly and the apps will talk to you. Editing your photos from my blogs will not make you a winner, you must come up with your own edits.
The winner gets a huge blog about all 3 photos of their process photos. They will also be the "NEW ICONS" for the Flickr Group, Facebook Page and Google+ Page.
.
I will announce the winner on IG January 1st and the blog will be posted January 5th 2012. The winner must email me their winning photos, so I can post them on the blog.
Good Luck Everyone !!!
.
You can visit his awesome blog https://ashcroft54.com