9 Instagramers official InstaReporters of Lechia Gdansk football match at the PGE Arena in Gdansk
.
9 IgersGdansk Instagramers were official InstaReporters during the football match T-Mobile Ekstraklasa (Polish League). Almost 300 photos were taken by InstaReporters that day.
It's the first time in Poland that such an event was being covered by using Instagram.
.
.
People that followed InstaReporters profiles on Instagram, @igersgdansk and @lechia_gdansk could also see "behind- the-scenes" pics from the PGE Arena (training room, dressing room, Mix Zone, press conference).
During breaks in the game InstaReporters pics were displayed on stadium`s outdoor screens. Attendance at the Lechia Gdansk football match that day reached 13,000 fans. Without a doubt, it was the largest exhibition of Instagram photos in Poland!
.
IgersGdansk InstaReporters:
.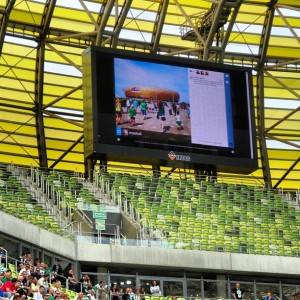 Jaroslaw Marciuk – @jaroslaw_marciuk
Alicja Kosicka – @alicjakosicka
Piotr Welniak – @panpiter
Agnieszka Pomaska – @pomaska
Anna Wrona – @maslo6
Daria Wojcik – @1funnygirl1
Dorian Hortsten – @dorianhorsten (12-year-old boy)
Katarzyna Szemro – @kszemro
Lukasz Stafiej – @lstafiej.
.
The match between FC Lechia Gdansk and FC Gornik Zabrze took place at the PGE Arena, June, 2nd 2013. During the UEFA European Football Championship EURO 2012 the PGE Arena hosted the three group matches of Spain, Italy, Croatia, Ireland as well as the quarter-final between Germany and Greece.
.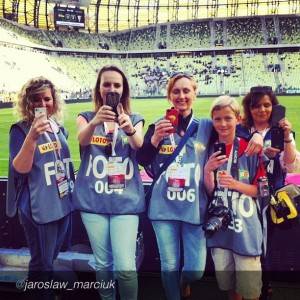 The PGE Arena is also called the most beautiful football stadium in this part of Europe.
.
The InstaReporters project was created by the IgersGdansk (Instagramers community of Gdansk, Sopot, Gdynia and Pomorskie Region @igersgdansk) and Lechia Gdansk Footbal Club (@lechia_gdansk). Jaroslaw Marciuk (IgersGdansk founder@jaroslaw_marciuk) and Mariusz Kordek (FC Lechia Gdansk) were the project managers. Special thanks to Edwin Zasada (@edwinzasada) and Peter Horsten (@petersopinion). .
You can visit also IgersGdansk Blog www.igersgdansk.tumblr.com and FC Lechia Gdansk website www.lechia.pl
.
@IgersGdansk
.
.