Create the soundtrack to your life Last.fm and Instagram combine for sight and sound memory maker with launch of Beefeater Studio24(tm)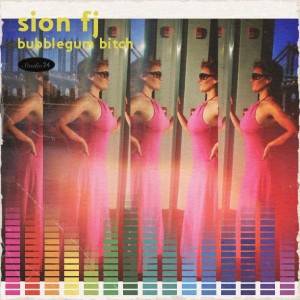 Beefeater Studio24 
(
beefeaterstudio24.com
) launches today using two music and picture sharing services –
last.fm
 and
instagram
– to encourage people around the world to create a soundtrack to their life and share these moments with friends online.
Beefeater Studio24, launched by Beefeater 24 in partnership with Last.fm, lets people mix their most memorable Instagram photos with their favorite music tracks via Last.fm to create a one of a kind record cover. The record cover is unique to each person as they choose the artwork that overlays their photo – themes include Pop, Electronica and Folk – and personalize their cover to create something distinct and unique to them.
Record covers celebrate that perfect moment in time when great memories combined with good music create an unforgettable experience.  With Beefeater Studio24, these experiences can live on as they are immortalized in a personalized record cover, creating the soundtrack to someone's life.
Beefeater 24 Brand Director Paco Recuero said: "With Beefeater Studio24 we want to inspire people to capture, celebrate and share a moment in time that means something to them."
Our friend
Sion Fullana
from
New York City
, Photographer and co-founder of the
Mobile Photo Group
,
@SionFullana
on
Instagram
, who is using Beefeater Studio24 to share his perfect moments says, "The site is an easy and fun way to bring together your favorite images and songs, to create striking record covers that convey your most meaningful stories. Photography and music combine together to create an ever-lasting memory." Sion's record covers can be viewed by searching for his
Beefeater Studio24
user name, 'Sion FJ'.
All record covers record created by users are available to view in the 'Record Collection' section on the site and you can share your them with friends on Facebook, Twitter, Pinterest and Google+. Also on the site is a collection of contemporary gin cocktails which are timed and mixed to perfection.
Creating a record cover on Beefeater Studio24 could not be simpler:
2. Choose an Instagram image from your account and select a track from Last.fm which suits your image
3. Personalize your album by choosing your album artwork and editing the title or changing the text colour
4. Release your record cover and share with friends
@philgonzalez