Create unique temporary tattoos from your own Instagram photos with Picattoo
.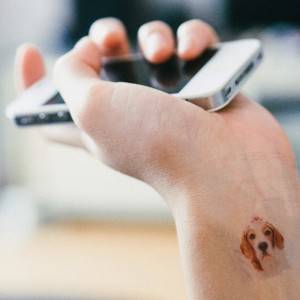 From the team of Instagram lovers at INK361, they have announced a cool new product, Picattoo – Instagram temporary tattoos.
You've seen Instagram photos on canvas, on magnets and even on marshmallows. But have you seen Instagram photos on temporary tattoos? 
.
Picattoo is perfect for showing off your adorable pets, your travel snaps and typography or graphic artwork. You can even use Picattoo to spice up your next party whether it is for your little ones or for your special wedding!
.
Each set comes in packs of 12 with free shipping worldwide.
.
Loving it!