Exploring Elba island with instatour Italia and Instagramers from Europe and USA
.
The island of Elba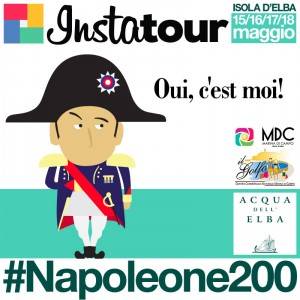 .
On 14th May 1814 the emperor of France Napoleon Bonaparte landed on the island of Elba. He lived there for three hundred days as an eminent exile. From 15th to 18th May 2014 a group of European instagramers are going to spend four days on the island.
.
Supported by Instagramers Italia, Acqua dell'Elba, Blu Navy and CCN Il Golfo, twenty igers will be stationing on the island and will be taking photos of places, people, food and collecting stories of local traditions.
.
.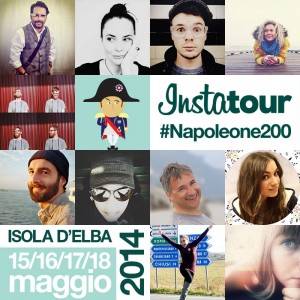 Meet the team!
.
@philgonzalez (ES) @Tizzia (CH)
@ady_rian (UK) @mariannehope (SE)
@chaiwalla (UK) @herr_pola_roid (DE)
@kimstamatic (NL) @TianaPix (USA)
@maeva_f (FR) 
.
Together with twenty Italian instagramers, they will be the official photo reporters of a "social photo tour" which will be shared, in real time, across the major social networks. This special tour is called Instatour #Napoleone200 and the instagramers will feature the landmarks of the Napoleonic stay.
.
There is more (contest)!
.
Instatour won't be just a simple trip, in fact we have decided to test the photographic skills of our igers!
We have organized a national photographic challenge, dedicated to Napoleon. We'll be choosing the best 100 photos which will be exhibed on Elba during the Instatour.
We will also select two lucky igers that will have the opportunity to join the tour with the most influential European igers. More info on @instatouritalia
.
Organised by:
.
Antonio Ficai aka @c4antonio (web master, social media manager freelance, community manager, leader of Instagramers Toscana) and Ilaria Vangi aka @lili76photo (freelance photographer, blogger, mobile photographer, community manager Instagramers Firenze )
.
What is an Instatour? Antonio Ficai's smart mind conceived it as an alternative to a classical blog tour. Instatour does not only offer the disclosure of an event on real time though Facebook posting and Twitter micro blogging, it relies, above all, on the powerful story telling generated by Instagram image sharing.
.
Official tag: #Napoleone200 | Instagram profile: @instatouritalia | Web site: www.instatour.it
.
We're looking very much forward to it! Let's instagram Elba!