Focus On 1.92 Jesús Castillo Ruiz aka @xuzzi on Instagram: Pink is a state of mind
Instagram is where creative and talented people come together and find the perfect platform for self expression and creativity.
Instagramers.com wants to contribute to your discovery of surprising and creative users from all walks of life. Their common denominator? They are people addicted to Instagram telling their stories about small portions of their lives through their pictures, revealing their passions and sharing their best Instagram tips.
Today we are happy and honoured to introduce you to Jesús Castillo Ruiz.
"Hi! My name is Jesús Castillo Ruiz. I'm a graphic designer who lives in Mexico City. I work for the Frida Kahlo and Diego Rivera Museums.
I come from a family with lots of beautiful women, so i've always felt very close to my feminine side and try to capture that in my pics. I don't consider myself a professional photographer, that's why i'm really happy with the positive response that people have given to my pics.
My passion for pink began very early in my life. I have a picture in which i'm about 4 years old and i'm holding a pink balloon in my hands. I swear i can remember that day and I clearly remember I chose that balloon because it was pink. To me pink is not only a color, is a state of mind. When i think pink, my mood and my days get better; pink is warm and tender but above all I think is the perfect representation of the most beautiful feelings a person can have."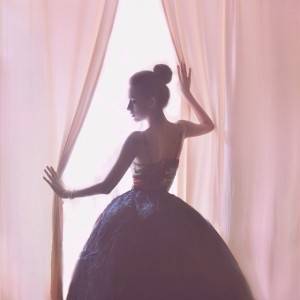 Welcome to our Instagramers Focus On, Jesús!
You can find Jesús on:
Instagram: @xuzzi
Twitter: @xuzzi
Pinterest: Xuzzi
Facebook: Jesús Castillo
Here we go!
You are: a 26 year old guy with the brains of a 16 years old girl.
You would like to be: a unicorn.
3 items to take to a desert island: a never ending battery iPhone with all my favorite music and internet, and an all time supply of food and drinks… Could my mom come with me?
What has been your most bizarre life experience: Instagram, the idea of my pictures being seen in many parts of the world still amazes me.
A super power you would like to have: this is a tough one… When i was little, i used to play having super powers like telekinesis, flying or teleportation… and more.
If you ruled the world: everything would be pastel tones and pink, there would be no wars, no sadness, all people living life in peace, like in that Lennon song.
In 'real' life…
Happy alone, in love, married or it's complicated: Single. Someday the right guy will come along.
You love to: spend time with the people I love, walk on cold days, watch a lot of movies and daydream.
You can't stand: discrimination, animal cruelty, war and all kinds of hatred.
A song that best describes you: I would say… "Kiss me" by Sixpence None the Richer: romantic, sweet and classic.
Your hobbies: taking pictures, drawing, movies, going out with friends.
A trip you dream of: Paris is my biggest dream.
A quote: "Love is the closest think we have to magic"
A wish: to be as happy as possible and being able to share this happiness with the people I love.
Someone you admire: my mom and my dad, they are the nicest people, and they teach me that with effort and faith dreams can come true.
What more must we know about you in one phrase: I want to travel the world.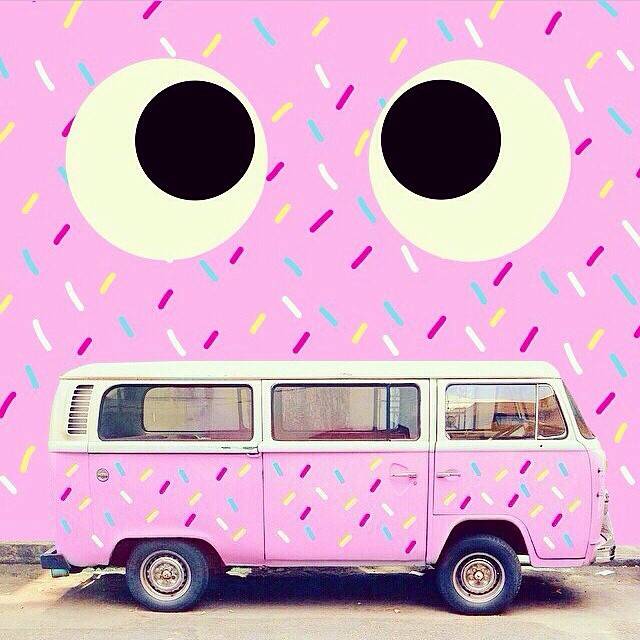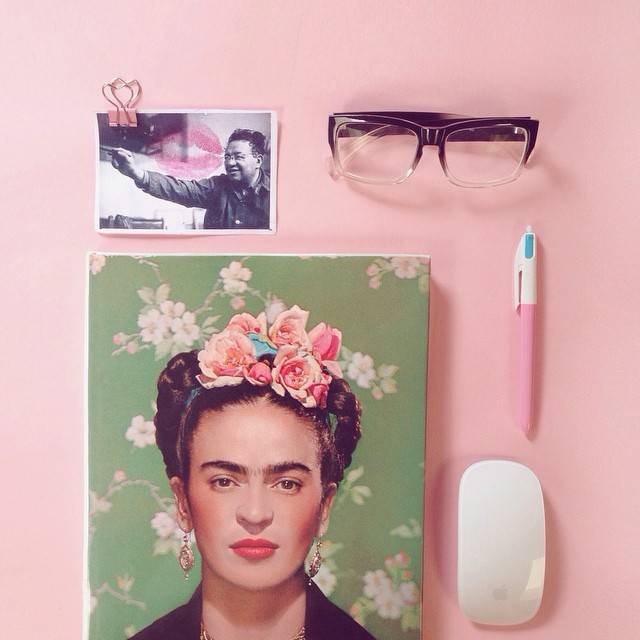 Your life on Instagram
Your Instagram Birthday: December 24th 2012, Christmas Eve.
iPhone, Android, DSLR: iPhone.
Did Instagram change your life in some way? In so many ways, I have met so many amazing people and come to places whee i never thought someone would ever know me, it has been incredible!
Instagram for professional or personal use: Both.
Define your style in one word: Pastel cuteness.
Daily time spent on Instagram: A lot, like a 40% of my day.
Favorite hashtag: #ThingsOrganizedNeatly
A filter: I hardly use them, but I like Valencia and Nashville.
A gadget: iPhone.
Pictures that must be forbidden on Instagram: ugly food.
An improvement for Instagram: Option to rearrange the order of your pics, for example, put the first pic at the top of the list. And be able to change the capture of the pic after publishing it.
Life without Instagram would be: so sad…
An Instagram user we can't miss: @cestmaria, no further words needed. Go and check her profile.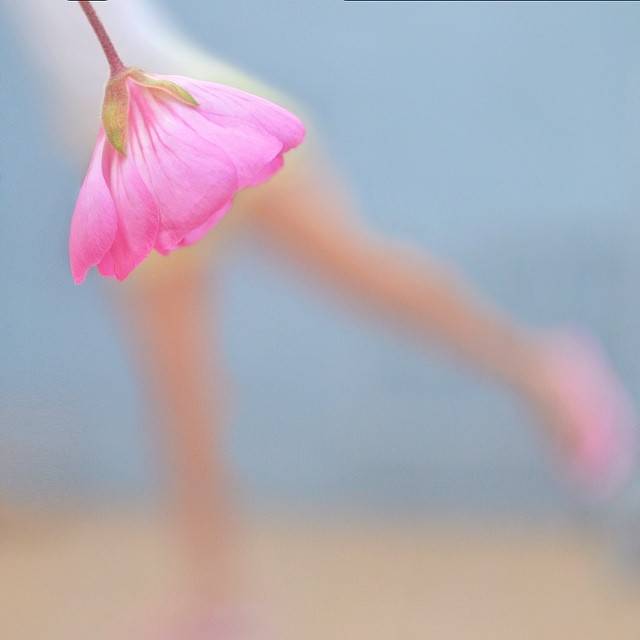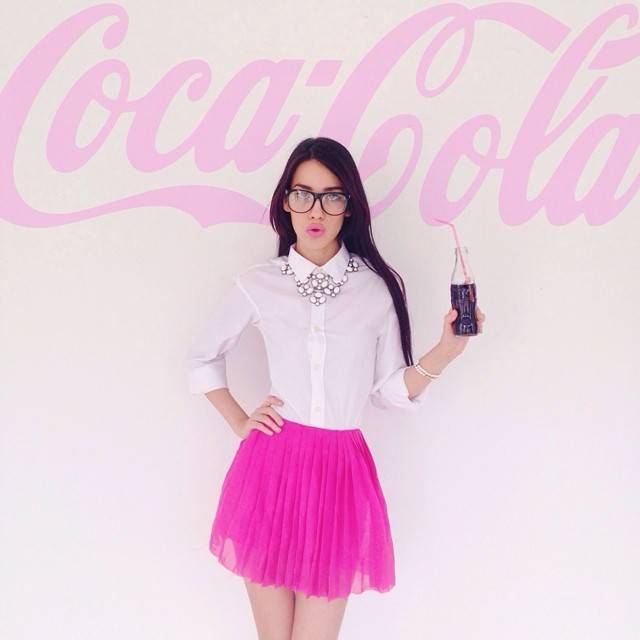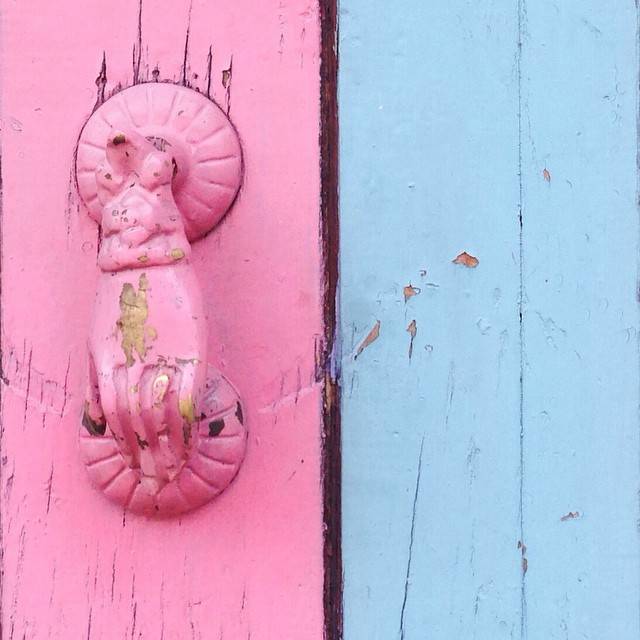 Describe your favorite picture: This is my friend Frida (@soyfridha), she's like my human Barbie doll. We had a lot of fun shooting these series. I took this pic in my home town. I love it 'cause its really pink, and sweet, and there is pink balloons… I had it planned in my mind for a long time.
Techniques used: my sister's Nikon camera and edited by me in Photoshop.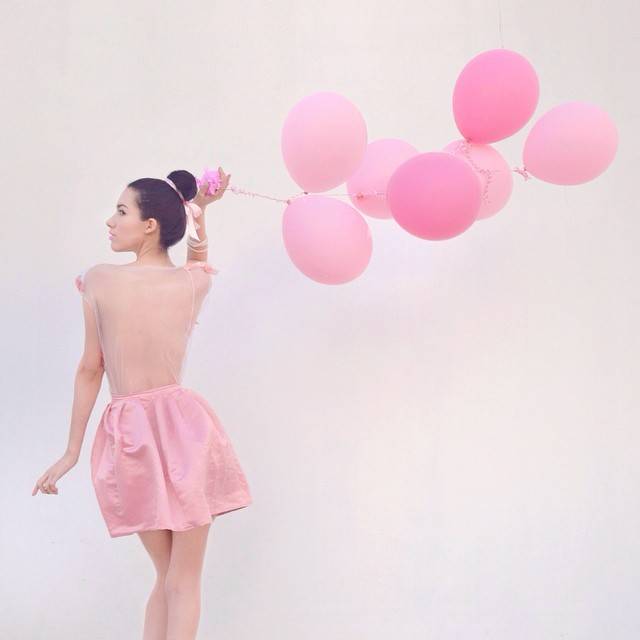 Anything else? Thank you very much for allowing me to share a little more about me, i'm really happy.
Thanks to you, it's been a pleasure! May your pink dreams come true!