FocusOn 1.67: Ronald Hons aka @hons24 on Instagram
.
Instagram is a great creative world for talented people.
Instagramers.com wants to help you to discover surprising and sometimes unkown users. People addicted to Instagram, telling us about their lives, revealing their passions and sharing Instagram tips.
.
Today we feature Ronald Hons
(@hons24

 on Instagram)!
.

My name is Ronald Hons (@hons24); I live in America's Finest City, San Diego, CA.  I reside here with my wife, one year old son, and two mini Australian Sheppard's.
I would like to use this area to thank Instagram – without it, I don't think I would have found the passion that I now have for ocean, and more so, for photography.  I joined Instagram soon after the app became available; the feedback I received during those early days when I was first starting out was invaluable.  The people on Instagram are really what make it unique from other photo sharing apps; I have met a number of people and developed great friendships during my time on IG.
.
One question I have been asked is, "What moves you?".  In terms of photography, the answers are numerous: the fantastic images I see daily from the people I follow and the ones they follow, getting to know a photographer in AUS and being able to help each other with shooting tips, going to new places to shoot, people asking me, "Are you Hons24?", and  having the opportunity to capture images that people enjoy internationally.
You can see more of my work, in addition to the images I post to IG, in the following places:
Thank you very much Ron, for your contribution to this website!
You can follow Ron on his amazing "Beachy" Instagram profile!
.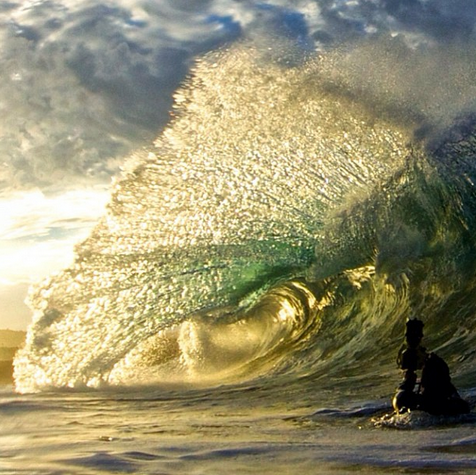 .
Here we go!
—
You are:   A 34 year old guy with a camera.
You would like to be: a 23 year old guy with a camera.

3 items to take to a desert island: Snorkeling gear and my family. 

What has been your most bizarre life experience: Spending 3 weeks in the Ukraine during the height of winter
A super power you would like to have: Breathing under water.  Flying would be cool, but exploring the depths of the ocean would be sick!!!
.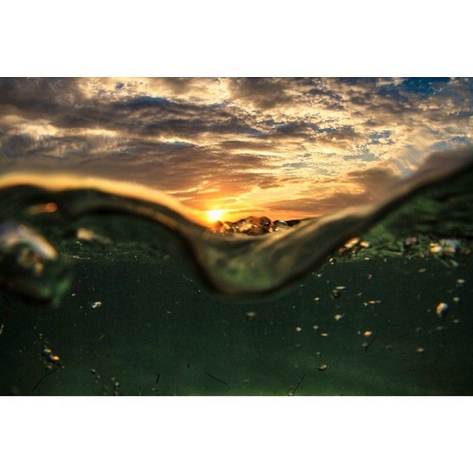 .
In 'real' life
—
Happy alone (with Instagram), in love, married or it's complicated: I am married to a wonderful woman and have been so for over 4 years.
You love: Having lazy Sundays with my family.
You can't stand: Cauliflower.. Seriously!
A song that best describes you: Don't really listen to much music any more….

Your hobbies: Photography (obviously), spending time with my son, hanging at the beach.
A trip you dream of:  Hiking to Machu Picchu in Peru. 

A quote: Those who dare to fail miserably can achieve greatly.  – President John F. Kennedy

A wish: To be shooting in a lineup and have Kelly Slater randomly show up…

Some-one you admire: Clark Little (@clarklittle).  He photographs waves in some of the deadliest shorebreak on earth and comes out with a smile.  

What more must we know about you in one phrase: That I am always striving for the PERFECT shot.
.


.
Your life on Instagram
—
Your Instagram birthday: 12.29.2010
iPhone or Android: DSLR (Canon) and iPhone
Did Instagram change your life:  It is funny to think about, but yes – it did.  I was on IG before it was "cool" to be on IG.  During that first year I would go to the popular page and was inspired.  My path into surf photography happened in an unusual way.  I remember posting a random surf pic taken off the Oceanside pier; I think that was my first pic that made it to the "popular page"
.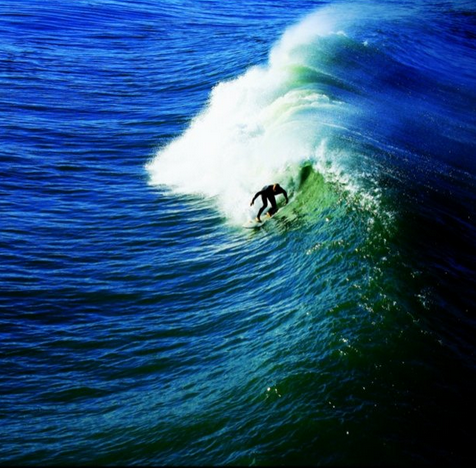 .
After that, I started to look around IG for other surf pics that were being posted.  I thought to myself, there isn't anything that was being posted that I can't do better.  And that's where it started for me.  I began to subscribe to surfing magazines and study what the actual pros were doing.  I started shooting with a Canon XTi and a Sigma 70-300mm lens.  As I started seeing more and more progress in my images, I also started to realize how much fun I was having and it has just continued to grow from there…
.
Instagram for professional or personal use: Both.  I enjoy sharing my images that I take of surfers, waves, and beaches in and around SoCal, but I also do love to share a few images of my son.  People who have followed my feed for a while have been able to see my son grow through the images I post…
Define your style in one word: Beachy
Daily time spent on Instagram: Anywhere from 5 min to 5 hours… Just depends on what I am doing that day…
Favorite hashtag: #ClarkLittleMadeMeDoIt

A filter: None.
An App: Snapseed my favorite editing App.

A gadget: My Flash Housing…
Pictures that make you like on Instagram: I am a sucker for animals doing funny things..

Pictures that must be forbidden on Instagram: I would say between the "Get 2000 Free Followers" accounts and the half-naked teens, it is kind of a tossup.
An improvement for Instagram: There are so many talented people on IG that I find inspiration from, IG should try to find a way to make it more about talent and less about numbers.
Life without Instagram would be: Uninspiring…
An Instagram user we cannot miss: There are so many that I could name here, but a couple of guys I have shot with who don't have the following that they should are: @smitherspix and @phil_gibbs.  Both are beyond talented and more than that, are just great people who shoot for the fun of it, not numbers..

Describe your favorite picture:  I will give you a couple of examples here.  The first pic actually got me a runner up prize in a contest held by @ClarkLittle and @Hurley.  Here is the shot.  This shot was taken at Newport Beach and the famous shorebreak spot known as The Wedge:
.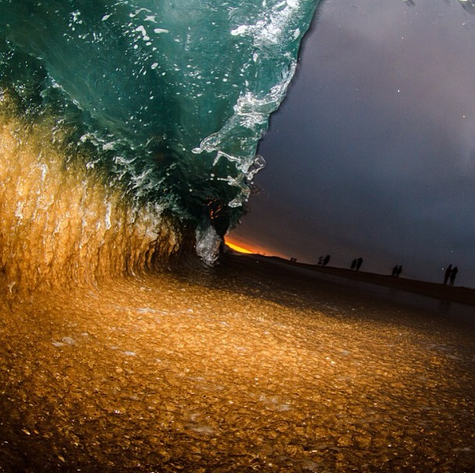 .
The other shot that I consider one of my favorites, only because I know how lucky I got to be able to capture it, was this shot of @surfryan
.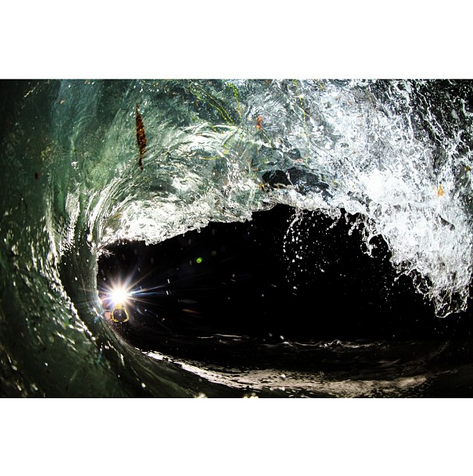 .
How did you take it, any interesting anecdote?:  For the first shot listed, I had to time and study just where the water was pulling up on the beach.  Then, once I found that spot, get myself into position to make sure that the next wave that went over, I was where I needed to be.  If someone would have taken a shot of me, you would see me lying flat on my stomach with my camera pointed up to capture this moment.
For the second shot, I remember telling Ryan that I wanted to get a shot of us lighting up the barrel.  I had tried it a few times previously, but never had gotten a good flash in the wave.  This was the very last click I had during that session.
Techniques and equipment used:  
The equipment I used for both shots is the same.  Canon 7D w/ Canon 8-15 Fisheye and Canon Speedlight 580exII flash.   All my gear is protected by
@SPL_Waterhousing
.  Here is a shot of what my rig looks like:
.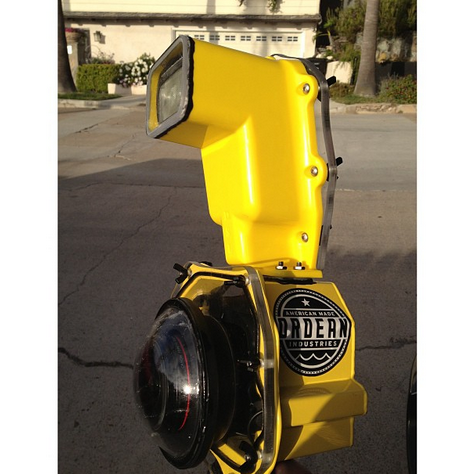 Thanks a lot Ron, keep up your great work, you make surf photography… and surfing look sooooo easy…
.
Here are some more of those awesome pics…
.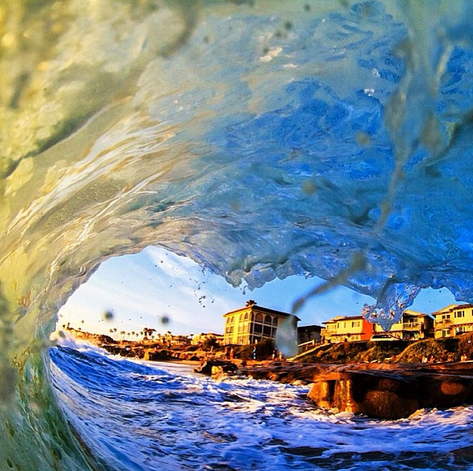 .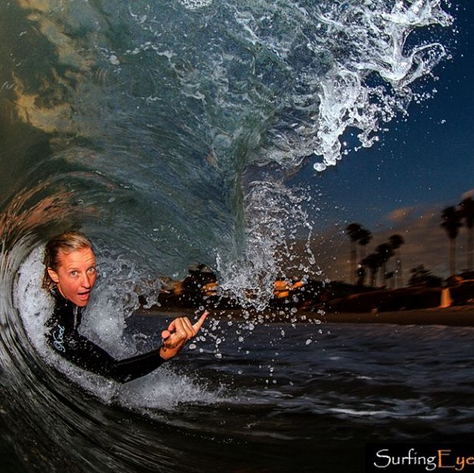 .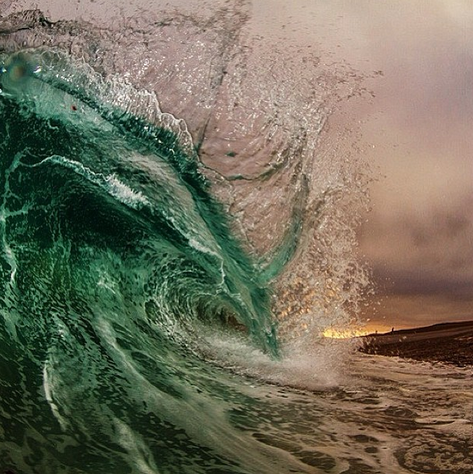 .