FocusOn Instagramers 1.33: @Twheat
.
Each week, Instagramers.com discovers new people. People addicted to Instagram, revealing their lives, passions, tips in Instagram. This week, we dedicate our really first 2012´s FocusOn weekly interview to Tyson Wheatley.
Tyson photographs buildings, amazing skyscrapers and Hong Kong, the city where he currently lives. I share a lot of addictions with @Twheat, among them a love for our job in Digital Media and I wanted to know his own thoughts according to Instagram movement.
He recently appeared too on Instagram Blog in a feature on Honk Kong and in CNN Photo Blog feature.
My name is Tyson Wheatley
.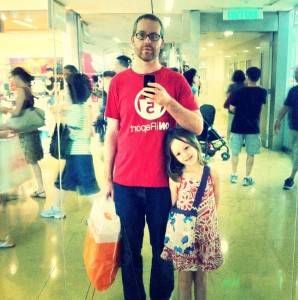 I'm 37. I'm married and have four amazing kids! One is college age and lives in America. Yeah, I got started super early!
My three youngest live with me in Hong Kong. I've been working for CNN for almost 10 years. Most of that time I was living in Atlanta. But last January, I took a new job with the company in our Hong Kong bureau. My title is Senior Editor for CNN Digital, Asia/Pacific – which translated means I manage the editorial team behind CNN International's news website. CNN is an incredibly challenging and rewarding place to work.
Outside of work, the things that drive me are music – I'm obsessed with a band name Spoon – and trail running. I love to run long distances, and have done several marathons and a handful of 50K races. The longest distance I ran in one day was 50 miles. That was in 2010, and I'm not in that kind of shape any more. Nor am I particularly motivated to run that long again, but you never know.
.
I moved around a lot growing up. My dad was in the U.S. Air Force and was stationed at bases in England, Germany and Italy. Stateside, I've lived in Florida, Maine and Utah. I went to school in Indiana, where I met and married Sarah.
I'm not a huge sports fan, but I oh how I love baseball. I read when I can and I'm currently obsessed with Haruki Murakami. That's about it. Damn, guess I did tell you my life story!
.
Thank you Tyson for graciously accepting to answer our weekly interview! (You can see all his gallery in Instagram here.)
.

When did you first join IG?
.
About a year ago. I had just upgraded to the iPhone4 and my dear friend and partner in crime @lilacina got me hooked.
.
Why are you so addicted to IG? And how would you define your style?
.
I was pretty much smitten from day one. I could honestly talk for days (and have) about why I love IG, but hands down, the best part is the community. I'm constantly blown away by the incredibly encouraging feedback I get from other users. IGers saying the nicest things about your photos. Who wouldn't find that totally addicting?
.
As far as my style, the goal from the start was to document my new life in Hong Kong. I had actually planned to start a blog, and even bought a digital SLR before the big move. But I found IG to be the perfect platform to keep my friends and family back home updated. For the most part I take pictures of what captures my eye. Which isn't hard in Hong Kong. It's such a photogenic city. I love its tall buildings, and alley ways, and bridges and tunnels! I guess you could say I'm a perspective junkie. I love landscapes too although I find them much harder to master.
I recently posted to IG  a resolution for 2012 to include more people in my photographs. I think street photography is more difficult than what I'm doing, and I'd like to challenge myself a bit. It's going to be a steep learning curve but luckily I've met some really talented IGers who I might learn from.
.
Were you already fond of photography before you started instagramming?
.
I think I've always been a consumer of photography. Growing up we had National Geographic and Life magazines lying around the house, and I have early memories of being blown away by these big coffee table books – like National Geographic's "Day in Picture" series.  But it wasn't until 2011 that I had even considered photography as a "talent." Or, in my case I guess you'd call it "iPhoneography." The iPhone4, in a way, leveled the playing field. I love that about IG. Everyone is, for the most part, using the same equipment. We're both limited and enabled by this technology that fits into our pockets.
For you, which are the 3 best photo apps?
.
I have way too many apps, but there are three I use religiously.
I always start with Filterstorm to do some minor enhancements. Then usually go straight to Snapseed, which is a hell of an app. There's a lot of ways you can go depending on your mood, but I like to hit it with "Drama" and see what happens. After that, it's Picfx. That app was a game changer for me. I love the "Warm" filter. It's so easy to use, and it crops your photos square and ready for IG.
Instagram's the last stop, of course, and if I pick a filter it's almost always Rise. Oh, and usually mess around with the tiltshift tool before posting, you know, just in case. I went through a long stretch where I was tiltshifting EVERYTHING, to the point of absurdity. I hope people have forgiven me 😉
.
How much time do you spend on IG on an average day? And what do you do?
.
I'm not prepared to admit just how much time I spend on IG. It's a lot. The killer, of course, is trying to keep up with all the amazing photographers. I try my best to respond to each and every comment. If someone comes along and give you a bazillion likes or leaves a really nice comment, I feel it's only right to reciprocate and visit their feed. That's become really time consuming, but I love meeting new people from all over the world and I'm continually inspired.
.
What was your first reaction when you had your first Pop? 
.
I don't remember which photo it was, but I think it was three or four months of using IG before it happened. I remember being really psyched! Of course, back then you didn't need as many likes to get on the popular page, it think mine only took 35 likes or something. I have no idea what the formula is now, but there's so many more talented users with ridiculous amounts of followers these days.
.
Which is your favourite picture?
.
Oh gosh, I dunno. Probably one I took of a woman and her reflection in the glass while waiting for the train in the North Point MTR station. I'm a fan of David Lynch films and something about the lighting and mood made me immediately think of his work.
..
Are your "non Instagramming" friends and family members bothered by your IG addiction?
.
Ha! Possibly. But I've been largely successful in convincing my closest friends to join – some just recently – which has added a whole new level of fun to it. As for my family, well, they love me and somehow manage to put up with me stopping every five feet to take a picture of a shadow!
.


You work in Digital Media area. Is there a link between your personal Igers Life and your job?

.
Definitely! Social media, in almost its forms, has become a vital to the journalism industry – not just as a newsgathering tool but also a platform to engage and experiment with our audiences.

In my previous role at CNN, I helped lead the editorial team behind CNNiReport (who are also on IG @cnnireport) and I've long been fascinated by community storytelling and participatory journalism. I think anyone in the journalism field, particularly in digital, should be paying attention to Instagram – perhaps even more than Twitter.
In the journalism world we hear "everything is moving to mobile" a lot. But few of us I think have a good grasp on exactly what that means or will look like. Well, IG is a shining example of a creative and blossoming community and publishing tool it's happening exclusively on mobile. You can't afford to work in the digital space and ignore something this exciting. Luckily, my bosses support (for the most part) my IG activity.
.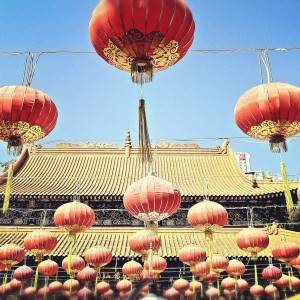 Tell us a little bit about Instagram addiction in your country?

.
Ha! Well I don't know how many addict their are in Hong Kong – but I know quite a few.

What I can tell you is that there is a vibrant and active IG community in Hong Kong.  And I read somewhere that Japan has the most IG users outside of the U.S. I've been lucky enough to connect with some amazing IGers living in Japan, as well as Thailand, Indonesia and mainland China.
.


Can you tell us about your activity as co manager of an Instagram Fan Local group?
.
Well, we've sort of buried the lead, because my role in HKinstayay has been, by far, the most rewarding experience on IG. When I first moved here, I didn't know anyone, but I quickly connected with other IGers in Hong Kong. Around that time, I noticed that Instameets were starting to pop up around the world. I reached out to two local IGers – Riley  aka @Rig_ and Pete @Furkidsinhk and suggested we host a photowalk. The rest is history.
.
I'm blown away at how far it's grown. The key, I think, has been the way our members have embraced the idea. Some of our instameets have had 40+ attendees. And I know this must sound corny, but we really think of ourselves as family. Everyone pitches in. We have an artist in the group @fhung who designed name badges. Two of our members @blurryclaire and @jerrymug figured out a way to publish two modest books about our "yays." And we're never short of volunteers to co-host the events. We're about to have our 10th photowalk in January!
For me, it's been an incredible way to make new friends while exploring this fascinating new place. I basically parachuted into a foreign city and was surrounded by the generosity of its people. I can't thank my HKInstayay family enough for the way they've welcomed me and my family.
.
A funny anecdote in your short Instagram life?
.
I don't know how funny this is, but when IG first rolled out bios, mine was "bringing beards back in style." I'd had a really manly beard! Anyway, I shaved my face clean for the first time in nearly a decade, and posted a photo to IG. Some users totally called me on it (one dude actually unfollowed) and I had to change my bio!
The beard is back by the way!
..


A trick you would recommend?

.

No tricks. But I never just take one photo of the thing I'm trying to capture. Shoot early and often.

.
Something you would say to a new user?

.
Like most things in life, what you get from something is directly related to what you put into it. Don't be afraid to interact on IG. Leave a nice comment on someone's feed. It'll be a far richer experience.
.
And finally! A user you would recommend?
.
This is an impossible question. So many favorites come to mind, people like @serjios, @janske, @80degrees
But I would be remiss if I didn't mention my boy @jethromullen. Our IG obsession knows no limits and we often talk at length about IG strategy. I introduced him to IG, and even used to tease him that he was my protege. I don't say that anymore – because the student has become the master and I'm totally jealous of his ridiculous skills.
Seriously, his feed is DOPE! Your jaw will hit the floor. And he's pretty much the nicest guy you'll ever met.
.
Thanks so much Tyson or @Twheat for your time and this very interesting first interview this year! Yay!
@philgonzalez
.
More info about @twheat here:
.
Tyson´s or @Twheat on Instagram
All his gallery in Instagram here.
.
Tyson´s tumblr
https://twheat.tumblr.com/
.
Tyson´s Objective Scene year in review
https://www.objectivescenes.com/2011/12/year-in-review-the-places-ive-been/