FocusOn Instagramers 1.9: @ria
.
Each week, Instagramers.com discovers new people. People addicted to Instagram revealing their lives, passions, tips in Instagram. Original and creative or normal people probably like you and me.
This week we travel to Norway. Personally I love Norway and norwegian culture, Oslo but of course Bergen too and Lyngør Island where I spent beautiful, relaxing and fishing summers with my friends, the Glad´s family. Og jeg snakker litt norsk ogsa…
.
Few weeks ago, a friend of mine @luison recommended me to follow a Norwegian Instagramer called @ria and I did. It´s terrible how I miss this country and people each time I see "Norsk" atmosphere, these blue and red colors (norwegian flag colors and national identity) and snowy streets on winter. So I decided to follow her and then to dedicate a post to this sweet Iger, this nice person a lot of you follow and love yet.  This week we meet @ria
.
Ragnhild a.k.a @ria does´nt feel confortable…
… with revealing too much about her. Being Timid is something very common in Northern Cultures and she probably inherits some part of it. She thinks one of the nice aspects of IG is the anonymity and however she accepted to give some details, we appreciate very much.
She believes that IG Anonymity makes easier communicating freely and posting pics. I think she represents the more grown-up IG user and her focus on Instagram is picture snapping and socializing with people, which becomes natural after a while when you get to know the characters out there.
She born in Molde, a small town on the West coast of Norway, known for its beautiful scenery, its roses and international jazz festival. She lives in Oslo, and most of her pics are from Oslo. "I'm a true Instagramer, I very seldom post pics taken with other cameras" she says.
"I might have done so in the beginning when I was desperate for attention and reactions, but nowadays I only use my iPhone 3GS. To me, IG is all about iPhone pictures". And from Instagramers.com we do quite agree with @ria point of view.
.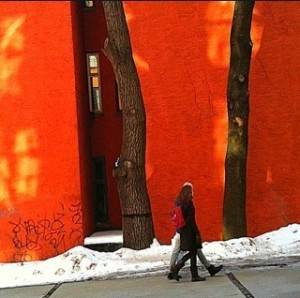 She enjoys that worldwide community being 24 hours a day active. If she is sleepless she opens her Instagram and she always find someone to communicate with. She thinks that's great! Recently what all of them experienced during the disaster in Japan, the anxiety about not knowing what could have happened to our Japanese IG friends, the joy to finally hear from them, was for her a wonderful experience to realize that IGers are real caring people.
Once, after returning from living 2 years in New York, she asked her mother why she had curtains in her windows when she had such nice scenery, and she answered; "I don't see it anymore"… That really shocked Ria! How could her mother live in such beautiful scenery and not see it! And she realized that one of the positive results from travelling is that you rediscover your own surroundings in a different way, and you learn to appreciate what is near and close to you.
She has a small summerhouse in Molde where she goes as often as she can, to visit her father and the rest of her family and to "get close to the earth", digging in her little garden which she loves, that's therapy to her, otherwise she is an urbanist!
.
She works downtown Oslo, which allows me to walk to work…
…and she takes many of her pics during these walks. She used to work in the advertising business but now she works in the legal business. "Life is full of surprises!" she thinks. But she loves her work. For her leisure time she loves mountain walking and Nordic skiing. She loves the Norwegian mountains, but also the Scottish Isle of Arran, Crete and Mallorca. She travelled all over the United States when she was living there, as well as Mexico and Canada, and visited Kenya, Egypt and China to mention some of them. Traveling is another sign of identity of Norwegian people. That´s why they discovered America long before Colombus.
"So also with IG, by sharing your ordinary life with the world and getting nice feed-back makes you realize you have so much to be grateful for and it is very interesting to see the pictures posted from all over the world there is so much to be learned by that!"
Apart from her junior days at the advertising agency, she has never really worked creatively, and she always considered herself more of a "word person" than a "picture person". Thus, she was very surprised when she was invited to participate in an exhibition of IG pictures in Berlin! (see picture in this post)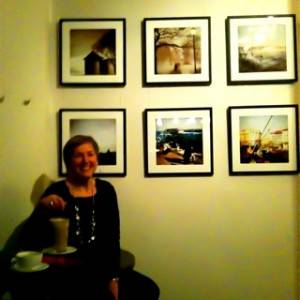 The initiative and invitation came from @herrkrueger (Arne Krueger), and the exhibit is on throughout March and April in the locations of Expressolounge in Bergmannstrasse in the Kreuzberg area of Berlin if someone wants to see it.
"I believe it is one of the first IG exhibits worldwide!"  And if not it´s probably one the first for sure.
She went there herself a couple of weeks ago to see the exhibit, and she says it was great and quite touching to see her own 4 pics on the wall, nicely enlarged and framed, together with pics from approximately 10 other IG artist, not only from Germany, but also from Denmark, Poland and New York.
She has also been a participant on Photoglobal, a live global photo exhibition via Instagram.
Ria kindly accepted to answer to our questions.
.
When did you first join IG?
Must have been in October last year, everything was much easier then! You needed like 20 likes to get to Popular page! Lol.
.


Do you feel addicted to IG?

Yes, completely! It has replaced Facebook and almost my real social life! I really love Instagram, I love iPhone, only had it since last summer and never thought I could love an object like I do love iPhone! I'm totally addicted to iPhone and Instagram!

I'm getting an iPad now! Love trying out new apps, feels like a whole new world has opened up to me! Being on IG opened my eyes and even helped me through a cold and long winter by providing an opportunity to go out and shoot pics! I have discovered Oslo in a new way, I see this city where I live with different eyes, and that has been very rewarding to me! I've been out there in minus 20 degrees C, freezing my fingers off, only in order to provide my followers with pics! And because I realized I love taking pictures of course, and editing them afterwards. I usually take a lot of pics and then go home and see what can be done with them. I love editing my pics! I never did that before, now I do it maybe too much sometimes! It amazes me to see what I can create out of an ordinary snap shot. I do not expect pictures to be technically perfect on iPhone. I shoot by instinct, wherever I go, I see pictures and I try to capture moments, moods. I am a romantic, I guess, I like lonely benches, people hand in hand into the sunset, those kind of things. I'm happy when people see beauty in my pics or get my message, if I have one. When I'm told I tell "such beautiful stories" through my pics, I am so pleased I could cry! I also think it is important to add a title to your pictures, that adds another dimension, you can lead your viewer in the direction you want or help the imagination by titling your pictures, quoting a song, a book title etc.
.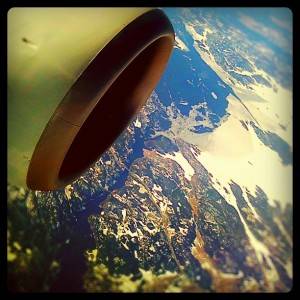 Were you already fond of photo before?

Yes, I've always taken pictures, ever since I was a little girl. Even tried some courses to learn more in the time of dark rooms, but I somehow thought I never got past the snapshot stage. I'm very self critical! I felt all pics had already been taken. Unfortunately, I haven't been interested in techniques or planning a picture. I just shoot and that way I have for example discovered how many beautiful and different windows there are in Oslo! I do have a Canon camera and other pocket cameras, and I am planning to take the Canon with me now when the weather is getting nicer. But so far, IG and iPhone is perfect for me! (I sometimes wonder if using the iPhone will "destroy me as a photographer" .. Has that thought occurred to you?)
.


For you, which are the 3 best pics apps?

I use Photoshop Pro for my general editing, then there are various apps for whatever purpose I looking for, if it is colour, black/white, etc. Lately, I have been experimenting (now that my fingers no longer freeze) with Pro HDR camera app and I'm very pleased with that. It gives a different dimension to my pics, more details maybe. Also DXP for layering of pics, which gives interesting results, but maybe takes too much time to become a regular use.
.


How long time do you spend a day in IG? Doing what?

Do you really want to know? I have been using way too much time on IG! I have to be more structured really! Usually, I post one pic in the morning to say hello and good morning, especially to my Spanish friends, as this seems to be a strong custom among you guys!  Then maybe I post one during the day, and in the evening another or maybe two! Then I spend time communicating, replying to responses I get, checking those I follow etc. I also spend quite some time looking through my pics and editing them. I spend at least 3 hours a day, probably much more. I need to do something about that, now when summer is near! (But I love it so much, I'm a true addict!)
.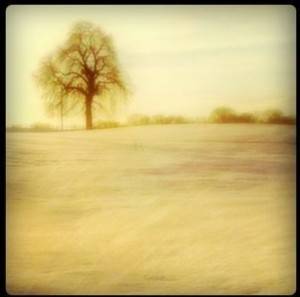 Is there a lot of Instagramers in your country?

No, I don't think so. I can mention maybe 10-15, not more. There is no Norwegian IG community, not that I know of at least. Norwegians are "loners", we do not automatically support each other, never greet each other because "that's what you do". We are great individualists I believe, but this is just my own thinking of course!

.
How did you get so many followers in so little time?
Well, I have like approx 4.800 followers, and I've been on IG since October, is that a lot? I know people come and go, sometimes I'm losing followers as well, I guess that's only natural, I also unfollow people, especially people that live in a different time zone, as I find I never get the time to follow up on them or see the pics. I have not posted a lot of pics during this time, so I hope I have followers because they enjoy my pics!
.


Which is your favourite pic?

I don't really know. There are landscapes I love, street pics, even black & whites that I'm quite pleased with. I find it difficult to judge my own pics, I'm too self critical, really. I'm happy when I get positive responses to them, and sometimes it amazes me what people like; it is not always the same as I like myself. I do not really go for the perfect picture, there and then, just that one situation. I create my pics just as much at home, analyzing them, trying to find out what really caught my eye at that moment I took the picture, what was my intention, then applying various apps to enhance them. But if I have a great picture on my phone, I see it at once, and that is quite exiting!

.
What has been your first reaction when you had your first Pop?
It was hilarious!!! I was first of all surprised, then hysterically happy! I looked and looked at the pop page, I even copied it to my own photo album to keep it as a trophy! I was so proud, and I registered that being on the Pop page in those days resulted in a lot of new followers. So I was popular all of a sudden! I had been very frustrated before, I had really posted my best pics and nobody saw them or reacted to them!! Then I spent one Saturday night alone, the whole night looking at pictures on the pop page, trying to find out what it took to get noticed, and I really could not understand it. All the cat pictures, the Starbucks and the shoe pictures, very strange to me! I started responding to other peoples' pics, I wanted to make myself known, whatever it took (already an addict!) and started following people, giving comments as I said. My first popular was of a yellow moon against a black sky! It was eye-catching! It really was! Very simple and with only two, strong colours with great contrast. I had actually photographed a small lamp globe against a white wall, and it came out as the moon against the black sky, amazing! I only had to crop it the right way, I knew it was a winner, you could not overlook it!
.


Are your "non Instagramer" friends and family bothered by your IG addiction?

Yes, they are! They have not entered this scene at all, most of them don't even have an iPhone! So they find me quite crazy, being so fascinated by this non-reality world. And I think they really hate me when I get lost in my iPhone world and they lose contact with me! So I do try to be present when I'm with my friends now, and not grab for my phone all the time, to check what's happening out there.
.


A trick you would recommend?

A trick to obtain what? Followers? Or taking good pics? Well, you have to be ready to take pics all the time, keep your phone alert! Then you must practice at using your eyes, you must learn to see! You must have the IG frame in mind all the time and not be afraid to point the phone at people either. And, you will not get followers if you do not communicate! At least then you must have terribly good pictures that do all the speaking for you! Most of us do not have that good pictures! IG is a social meeting place as well as a place to share pics and have reactions to you photography.
.


Something you would say to a new user?

On IG it is all about photography in my opinion. There are so many meeting places on the internet and I believe that IG has become so popular because we all have one big interest in common, and that is taking pics and sharing pics!

.

I want to thank very much @Ria to spend a moment answering my questions and let know a little bit about the person behind this nice nick @ria

Next week we will fly to another country to know another interesting user.

@philgonzalez