.
Ford launches its new global Mustang in Barcelona and we were there to see it happen!
The arrival, the delightful wait…and the unveiling of the Mustang!
.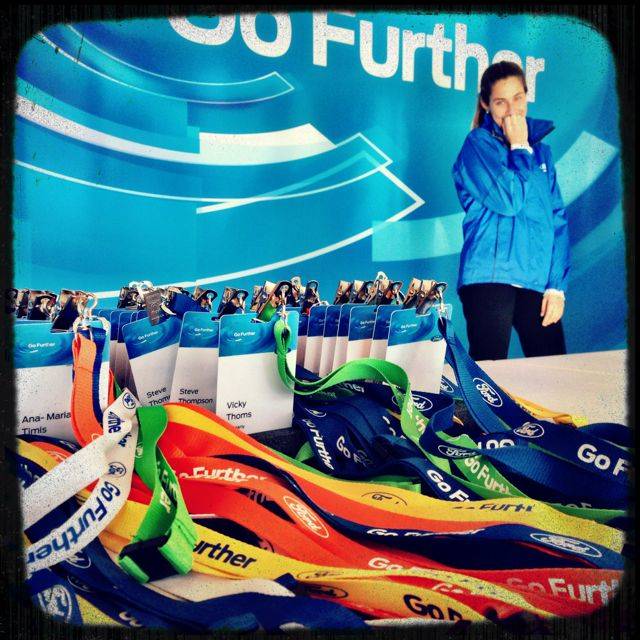 .
A few weeks ago our friends down at Ford España approached us to let us know they where going to launch the new Ford Mustang in six cities on four continents. The reveal events would take place in Dearborn, Mich, New York, Los Angeles, Barcelona, Shanghai and Sydney, and we were invited to attend in Barcelona, thanks a lot guy's!
We knew it was going to be big and fun… remember when they launched the Ford Kuga? We had a blast in Baqueira with an awesome group of Instagramers!
.
We arrived at the CCIB in Barcelona where we where we were given our badges that would allow us to roam freely in the convention center. The blue colors of Ford dominated everywhere, blue carpet, blue walls. Ford representatives were everywhere and readily available for any questions we might have.
.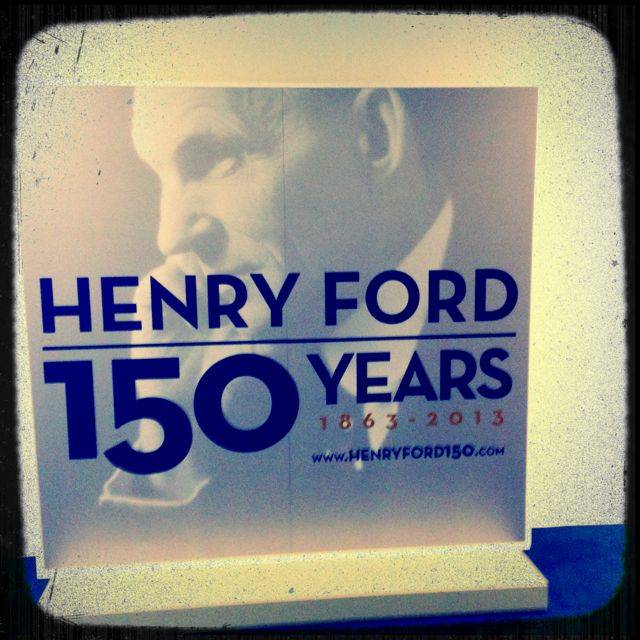 .
They even had the engineer team with ASK ME badges walking around and informing about the technical capacities of the Ford Mustang. A big thanks to TOM BARNES from Detroit, who filled us in to what makes this car so special, technically and emotionally. He told us that this would be the first Mustang sold in Europe and Asia, that it was redesigned to appeal to a global audience and that it came in the 5L/V8 engine but also in a smaller version, the Ecoboost 3,2L engine.
.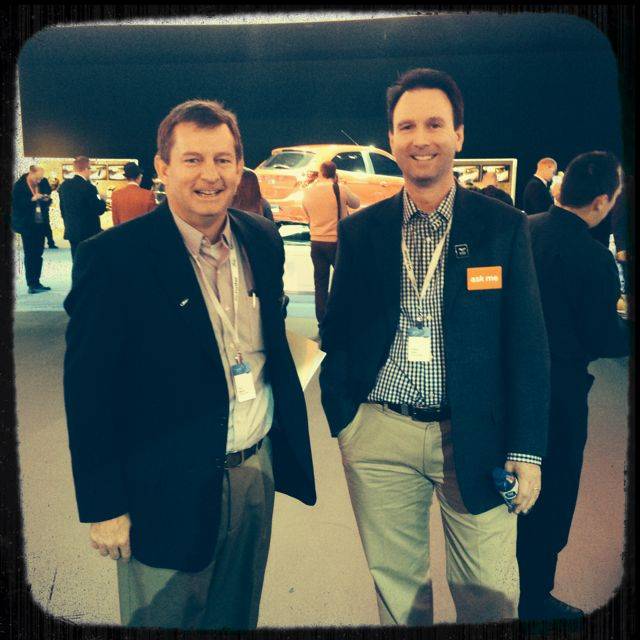 .
As we entered the main area where Ford had parked a few of their most popular vehicles, we noticed that the car we were all here to see, was missing… Of course, Ford was not going to unveil such an amazing car without some light and smoke show! As we waited, our patience was more than rewarded by the generous buffet that was at hand: Paella, Spanish ham, deli sandwiches, beer, wine… a true feast we could not keep our hands off…
.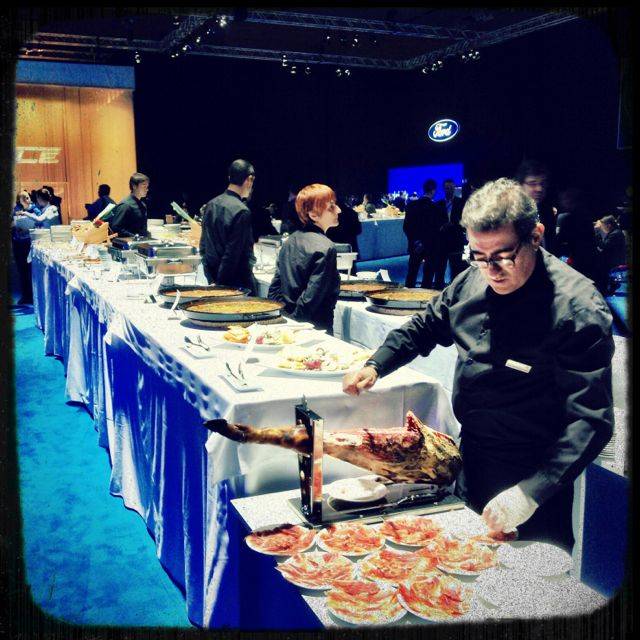 .
Once inside the auditorium Ford unveiled its all-new 2015 Mustang in front of more than 2000 people. There was also a live streaming feed available for all to see around the world, a bit like an Apple launch. The presentation was Hosted by Ford Europe vice president, Stephen Odell and Henry Ford's grandson, Bill Ford, along with other industry heavyweights.
.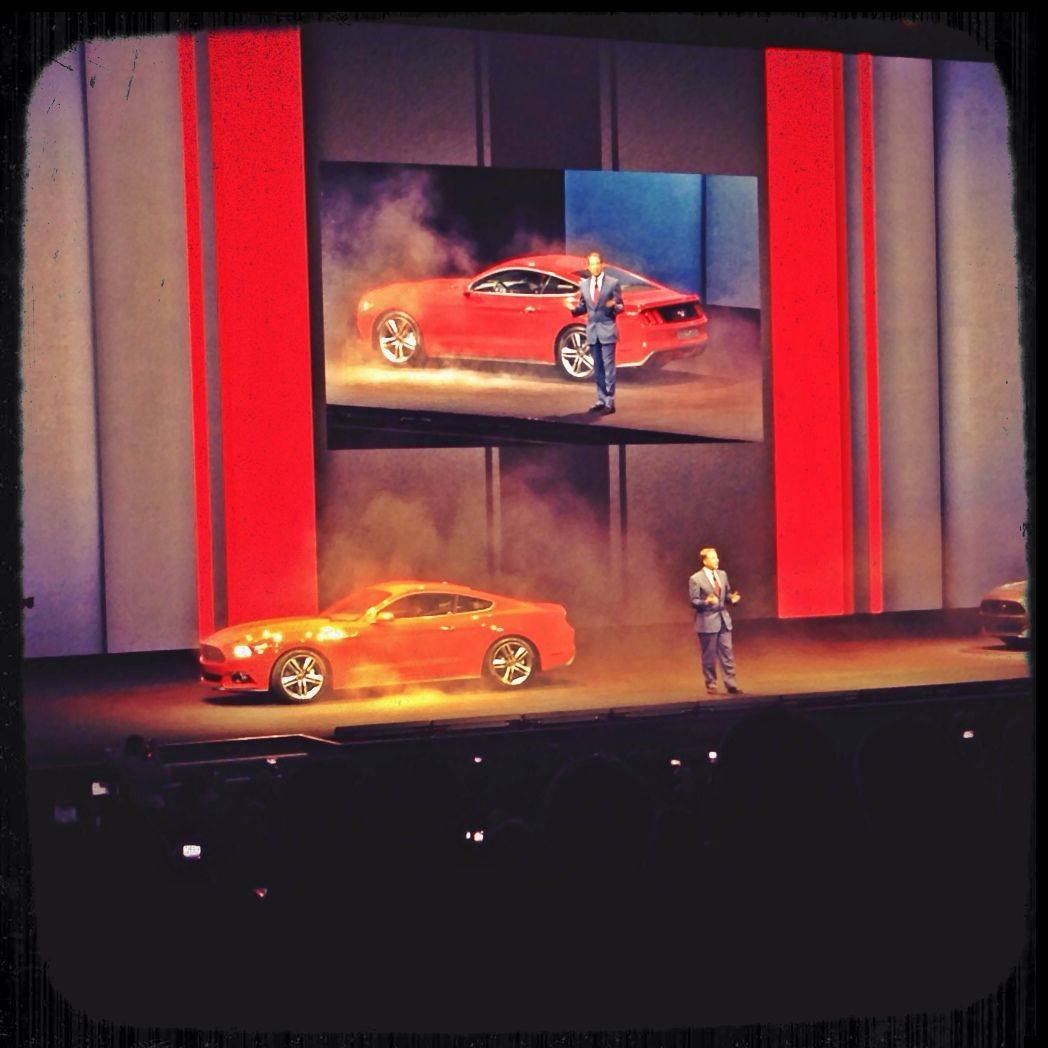 .
Ford and social media
.
Ford is one of the few car makers that understand that social media can help the Mustang community share and connect no matter where they are in the world. Check out their Instagram account here.
Another impressive fact is that the Mustang is the most "Liked" vehicle on Facebook with more than 5.5 millions fans and more than 1 million photos tagged on Instagram
Ford also launched launched a campaign called #MustangInspires in which people were invited to share their photographic stories of inspiration using the #MustangInspires hashtag on Instagram, Facebook and other social media platforms. The tagged photos and videos would then appear on https://www.mustanginspires.com/.

And to top it all off, Ford used Fan-submitted photos to provide inspiration to 15 of the top Instagram video creators from around the world to develop an online short film series such as this one from Karen Grubb.
Once again, we would like to thank Ford España for inviting us to this awesome event and keep up the good work!
.
And what about you?  What do you think about the Ford Mustang?  Are you a Fan?
.
.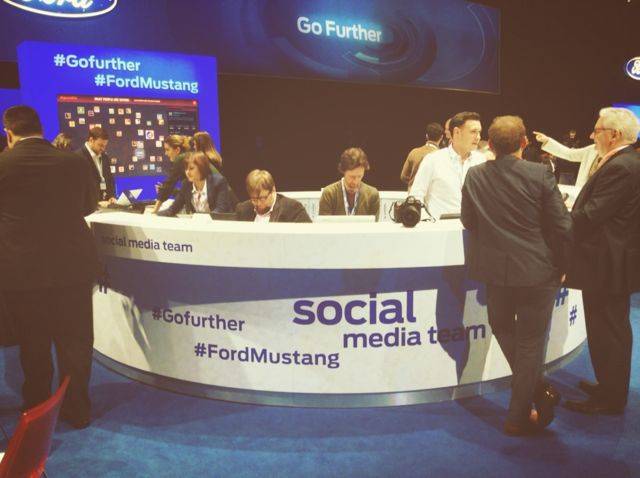 .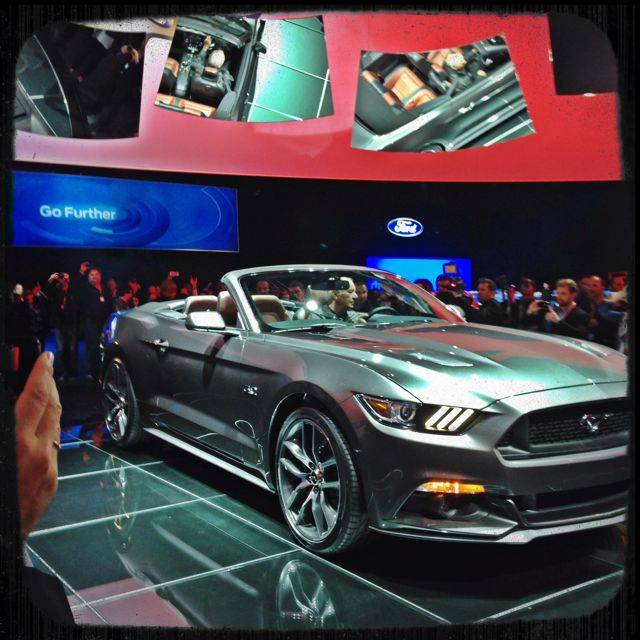 .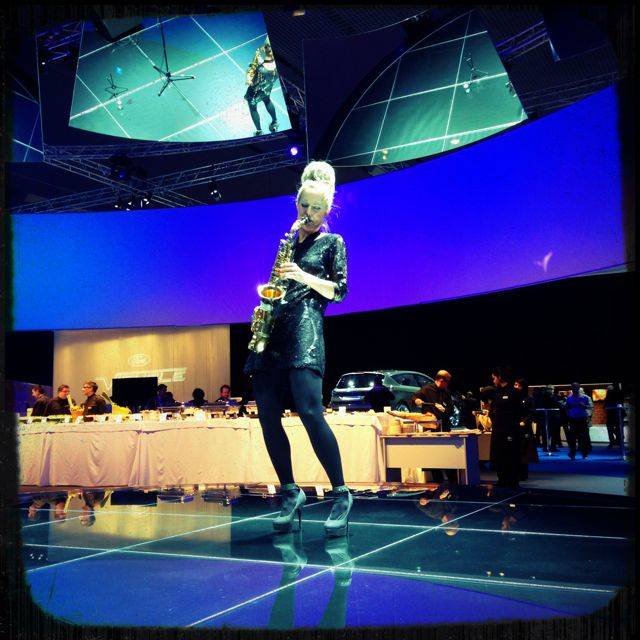 .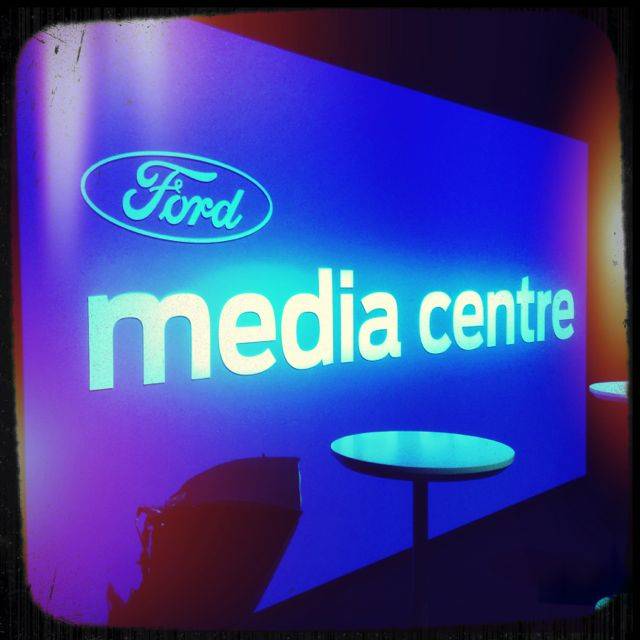 .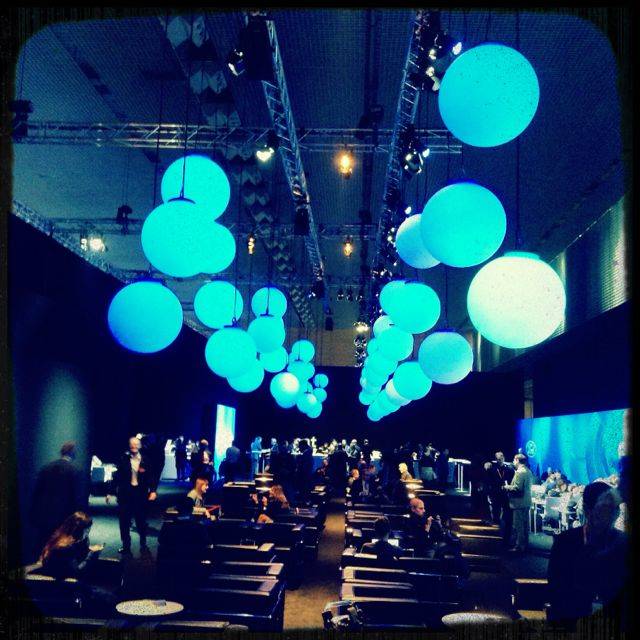 .