Instagramers Gallery Becomes a Reality
.
Never would I have ever imagined that the Instagramers Network and its blog (www.instagramers.com) would get this far when I launched three years ago. Today, after three years of hard work and dedication to Instagram´s fans community, and with more than 350 local Instagramers Chapters, Instagramers announces a new step, the opening of the first Instagramers Gallery ever!
.
Phil Gonzalez ( @philgonzalez) and Jorge Martínez, two renowned advertising creative professionals from Spain joined forces to launch an unprecedented trilogy of projects that will change the way we see the world through mobile photography.
.
Their main goal is to create the largest artistic and photo gallery composed of Instagram Pics. "To see and be seen" is their leitmotiv.
..
The first element of this trilogy is InstagramersGallery.com, a virtual gallery that is based on the premise of sharing your world through mobile photography. The gallery's mission is to promote photography in Instagram format.
.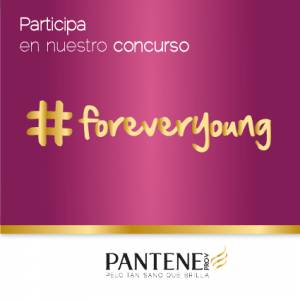 Located at 2324, Miami North Avenue in Wynwood, Miami's art district, the gallery wants to become a multicultural space that will welcome all types of photography admires and aficionados.
Instagramers Gallery will also offer seminars, talks, forums, events and exhibits. As an international meeting place, the gallery is to become a place where audiences can look into someone else's particular vision of the world through actual printed photograph, in other words, through a real/physical experience.
Through the app and the website, Instagram users will be able to upload their images on to the virtual gallery. InstagramersGallery.com allows anyone, whom is not on the social network platform, to see and be seen. (continues…)
.
The opening exhibition will take place on December, 11th at 7 Pm and will host a great Instagramers Miami Instameet + incredible exhibition of 17 instagramers from more than 12 countries + 8 Local Instagramers artworks.
.
Instagramers Gallery will exhibit pics from South Africa @GarethPon, Germany  @Thomas_K,
Brazil  @Wlad, Denmark,  @Cirkeline, Spain with @MissHedwig and
@PhilGonzalez, USA with artists, @Grether, @Hons24, @Takinyerphoto,
France @Timbrado, Holland with @Macenzo, Italy with @Giariv,
México with @Hnato_nf,  Norway with @Riamolde
@Gmateus  from Portugal Russia with @Katia_mi 
and Sweden counting with the most incredible dog on Instagram, @BossTheFrenchBulldog.
Additionally,  Instagramers Miami (@ igersMiami) will put together a selection of the best mobile photos from 8 photographers who will present their own personal vision about what it is that makes their city so attractive.
The team is composed by:  @asizans  @athos_photography  @edboo  and 
@hi_tola  @mad19  @miamism @robe100 @roxy_s  @salfars and  @samcrowther
.
This slideshow requires JavaScript.
.
Entry to the virtual gallery will be free of charge and will propose important contests and prizes.
.
There is will only be one rule at InstagramersGallery.com: You will have to choose your best photo of the day! Instagram users will only be able to upload one image a day. (To be continued)
.
The most exciting and important part of Instagramers Gallery will be its photo prizes.
.
The "Photo-Day Prize" is a daily contest that will consist of a jury to picking the winning picture among the top 100 photos with the most audience votes. The winning picture for the "Photo-Day Prize" will receive $1,000.
.
Another $100,000 prize will be awarded by a jury comprised of well-known personalities in the world of photography, art, communications and new technologies. This "Instagramers Photo Prize" will be the largest photography prize to date. This winning image will be chosen from among the winning daily "Photo-Day Prize" finalists.
..
The contests will begin on December 16. These three projects are the product of two hugely talented professionals: Jorge Martinez and Phil Gonzalez, who have come together to develop this new chapter in this social phenomenon we call Instagram photography.
.
The winners benefit from free photography classes, they will have all their expenses paid for to assist to various workshops and they will have access to new mobile photography.
.
"Instagramers Gallery is the first Gallery fully dedicated to Instagramers art and passion.  A way to put mobile photography "social art" to the place it deserves" says Phil González.
.
"I want to dedicate very specially this new project to my mom and brother, Jorge and Pedro and all the staff in Miami and Spain, all my friends who supported our Instagramers project since the real first moment… Antonio and Juan who offered me long time ago, their selfless friendly help for the blog, Marta Alonso who launched the first Instagramers group ever in Barcelona, my Instagramers Spain groups and all the lovely people who, every single day, work hard for Instagramers groups around the planet.. and of course, my sweet Kim for her patience and daily support at home… It´s  a very exciting "open source" project we built all together during these 3 last years".
.
So let's give a try to this new concept of Gallery! Join our great family and challenge here!
.
Join InstagramersGallery.com, create in few second your own profile and upload your first pic!
.
.
For more information on InstagramersGallery.com, Instagramers Gallery Miami and the InstagramersGallery photo prizes, please visit: our web!
.
.
.
Press releases:
Instagramers Gallery Opens in Wynwood, Offers $100K for "World's Best Instagram" at MiamiNewsTime
Instagramers Gallery, la prima galleria dedicata alla fotografia mobile et Wired.it 
Instagramers Gallery opens, offering $100,000 cash prize at FLTR