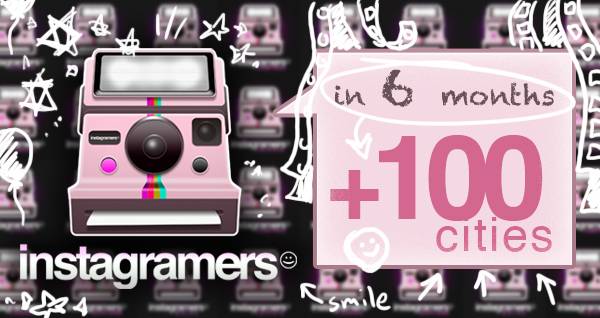 .
In just 6 months, Instagramers Networks up to 100 groups worldwide.
.
With this week new launchings of  Groups from @igersDelft (nederlands) @IgersFlorianopolis (Brasil) @IgesGirona (Spain) @IgersCleveland @IgersLouisVille and @IgersNeworleans @IgersSanDiego (U.S) IgersTrieste (Italy) and finally @IgersWales our Instagramers Networks is more than 100 groups all over the world!!
.
From Instagramers.com we wanted to celebrate it and want to thanks so much all people who support us!!
.
First of all, all the Instagramers that follow us every single day and show us their interest, thanks to our different local groups all over the world (Cities section) and our brilliant team of Instagramers Local "Group Man Igers" and finally our blog team (check our team here)!
.
And a special mention to our friends and partners that helped us activating the Network during this first six months. Check the Partners section on home page)  and all those who talked about us always in a positive and supportive way! (Check Press releases!)
And dont forget…
.
Let´s Instagram the World!
.
@philgonzalez