Instameet Global First Edition 24.03.11
.
Instagram introduced recently a way to get together in each area, in any part of the world.
.
To kick things off, they are hosting a first worldwide InstaMeet on 24 March 2011, when Igers in all different parts of the world will gather in their hometowns to meet other members of the Instagram community.
.
A day to remember! 24.03.2011
.
.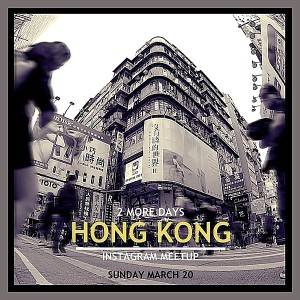 Here you will find examples of local organizations in Hong Kong, London, Madrid, New York, San francisco and all over the world!
But there is almost a Instameet in all the main countries all over the world!
Check it here!
.
.
.
.
Here, more info about some towns with local activities.
.
Instameet London
.
Our instagramers.com friend @scienceresearch (Steve) has kindly created a route for the Instameet London.
The Photowalk should last about an hour, and culminating in the George Pub where Igers will continue to enjoy the rest of the evening together.
For more details on the event, London Igers can check out and register themselves at this link:
https://crks.me/instameet-london
and Igers can also follow @instameetlondon in Instagram.
Pictures of the event here!
https://snapfinch.com/tags/instameetlondon
.
Instameet Instagramers Madrid
.
Our blog Instagramers.com and its local group in Madrid organized a meeting in a trendy bar called FlashFlashMadrid. Could it be a better place to meet?
.
FlashFlashMadrid (user flashflashMadrid in IG) will invite user to Beers and Spanish tortillas and Instagramers Madrid prepares some surprises for the Igers assisting to the event!
More info in our Instagramers Madrid Fans Page
Pictures of the Event here!
https://snapfinch.com/tags/instameetmadrid
https://snapfinch.com/all/flashflashmadrid
.
.
.
Instameet New York.
.
New York City is one of the most active Igers town in Instagram World.
They have their own INSTAMEET too.
.
Have a look to #Instameetnyc hashtag through the instagram search engine or have a look through Instameet App here.
Some pics of the event here:
https://snapfinch.com/all/instameetnyc
.

.
And you can find all pics in IG looking for Instameet
.
Soon in instagramers.com a post with the best moment of Instameet all over the world!!