Instameet Picnic with Instagramers Malaysia
29th March, 2014
Venue: Picnic Area, Putrajaya Hot Air Balloon Fiesta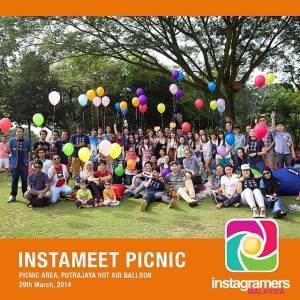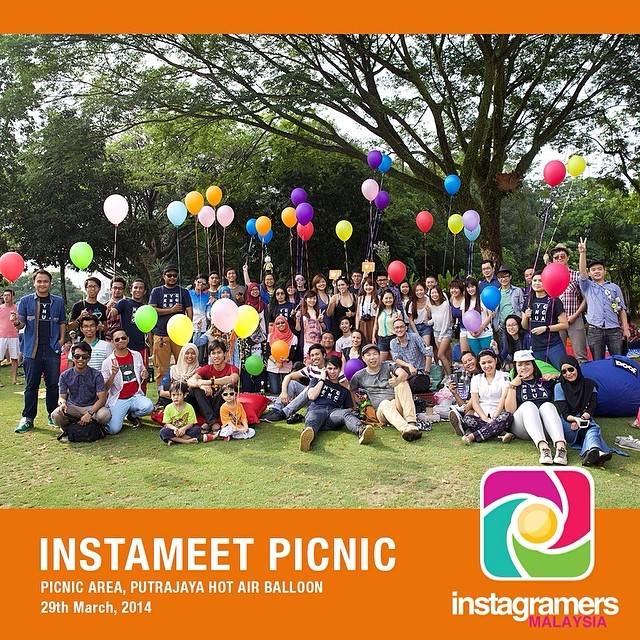 Once again,
@IGERSMALAYSIA
took the opportunity to organize an instameet with a picnic theme this year in conjunction with the
6th Putrajaya Hot Air Balloon Fiesta
. The theme is
#INSTAMEETPICNIC
Registration started as early as 6.30am. Instagramers came early to pick the best spots at the picnic area in order to have the perfect view of the flying hot air balloons. This year, the 'Darth Vader' was back in action and thrilled many picnic goers.
The #INSTAMEETPICNIC was a success with a turnout of about 65 Instagramers. Some of them came for the first time and had a great experience knowing other Instagramers in person. The event was also a success with the support of other communities in Malaysia such as My_Genggua and GF_Malaysia.
The event ended with a quick group photo session to mark another successful Instameet event by @IGERSMALAYSIA
For more photos of the event which will be uploaded soon, please visit: