Let´s make a hit of Instagram Rap!
.
We have seen lot of things around Instagram in the web and in YouTube but we didn´t have our own song til now.
@FantasyCouch and @Huseytinthebrain , two #Igers decided to dedicate part of this free-time to make fun of our #Igers world and like we explained here how to get popular in Instagram. Hope you will appreciate all their sense of humor!
@philgonzalez
.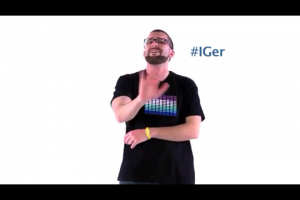 This original Instagram rap shows you how to get more followers on Instagram and also how to get more likes on Instagram pics.
The Instagram rap song will be available for online purchase and is the first single off the first Fantasy Couch mixtape.
If you watch the video closely, you will see a few Instagramers or #IGers that you should follow.
Make sure you you click on the icon towards the bottom right of the video and watch the original Instagram music video in HD.
Instagram was the best app of the year so I decided to show my love for this iPhone app by making a hit song and music video.
The app is fast, pleasant and virtually drama free. Remember to follow the lyrics to this rap song so you can get more likes on your pictures and more followers on Instagram. Hope you enjoy the official Instagram Rap Music Video.
The Brain
Instagram Rap
Directed by Huseyin "The Brain" Aksu @huseyinthebrain
.
Instagram Rap lyrics: We're going #InstaPlatinum…
.
I've seen apps but never like this b4//
I like how she #Groove on the roof of my #Tahoe
She look Good but I'm always on the Go when she ain't in the Mood//
Ever since I was #Born / Been watching #foodporn//
U can fOllovv me if my pics r #hot//
But I'm annoying Taggin my pics a lot//
But at least I don't post #snapshots of my #playlist//
or playing temple run / scoring 86//
Having #Fun on #IG / Enjoyin' my time
But you keep upping pics / flooding my timeline
I Go hard.. in the 9nth inning
ya'll #Tebowing / while i'm #Linning
Lookin' at my own pic/watch me touch(like)//
hashtag in the Couch We Trust (aight!)//
[Hook x2]
Get My Likes Up/Get My/Get My Likes Up (C&S) Wuut// Uup!
Double-Tap My Pic/Double/Double-Tap My Pic (C&S) Wuut// Uup!
I'm going InstaHAM on the the greatest app//
They call it InstaGram/ but it's more like Crack//
Once you're an #IGer you never go back//
Best app of the year / and that's a known #Fact//
You can take a pic of this or that//
Take a picture of your dog or an ugly cat//
Post #sunsetpics or #railroad tracks//
Post a picture of your #kid if he got #Swagg//
#nofilter on my profile picture//
F0LL0VV me on there / I'm a fixture//
Lookin' at the world in the palm of my hands//
#ThisIsJapan #England #Germany #Amsterdam//
Looking at #kicks / #shoes and #Nikes
#AmericanBully ya that hash tag tite
Take a picture of the #moon then say Good #night
Put me on the #popularpage . . . Get me a #1000likes
https://www.fantasycouch.com
https://www.brainchildmedia.com
 .