Toulouse Experience is a mobile photography vision of Toulouse through 13 european instagramers pics
.
Thanks to @igerstoulouse &@visiteztoulouse next weekend 13  IGers will visit and share the best places of Toulouse, France and will gather in a big Instameet!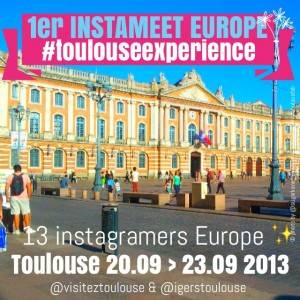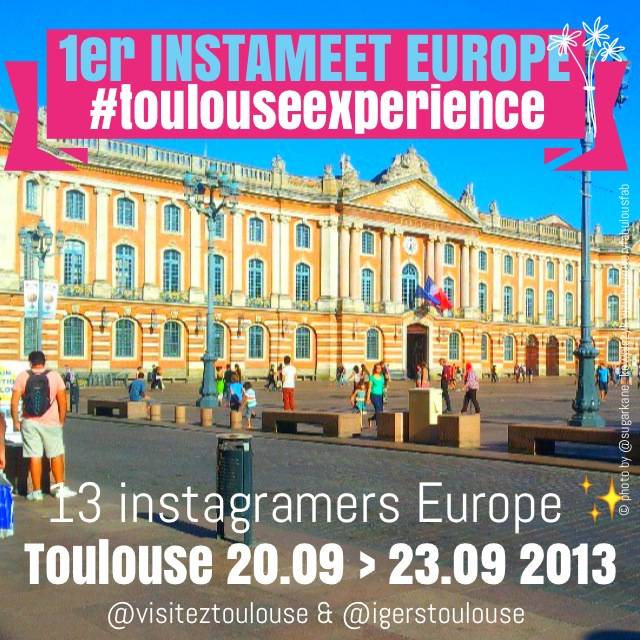 @philgonzalez
as
@igers
representative will be going along with 12 other instagramers from all over Europe:
.
The event!
.
In partnership with @igerstoulouse, the Toulouse Tourism Board is inviting a group of 13 European Instagramers. They are from 7 different countries and are all famous for their art as major influencers on instagram. Toulouse Experience will take place from the 20th to the 23rd of September 2013.
.
These European Instagramers will be offered by the Toulouse Tourism Board a full discovery program of the city, and its major points of interests : local and regional gastronomy, architecture and heritage, local way of life, the unique "Cité de l'espace" theme park, and many more. The 13 European Instagramers will also attend a party at the café Connexion as well as a meeting with a selection of local instagramers, with the local man'igers of @igerstoulouse.
.
Toulouse Experience can be followed with the special Hashtag #toulouseexperience as well as with the local hashtag #visiteztoulouse #igerstoulouse.
.
This Instameet is the first one in Toulouse with a european scope. It enables the Toulouse Tourism Board to reinforce its position on the social networks (Facebook, Twitter, Instagram), and grants them a great place on the Web 2.0.
.
@igers
.
Toulouse Experience Press releases.
.
Expérience : 13 journalistes Instagramers à Toulouse pour booster le tourisme. France 3.
Toulouse cible les influenceurs du web pour doper le tourisme. Touleco.