Worldwide Photowalk: Sat 07th May. 

.
In view to encourage Igers get to know each others and share experience, our kind Instagram Team promotes a new Worldwide event next Saturday 07th May called Instawalk.
.
If you don't know how to meet other Instagramers in your city you can join this web page and look for friends or create your own Instawalk too! Visit the Instagram Instawalk here.
Or you can consult our list of more than 30 Instagramers local groups too and be updated of every new events, Instameets, instawalks etc.. Or you can create your own Instawalk in your own town too.
–
Some example @IgersLondon @IgersBrisbane (Australia) , @IgersManila or @IgersSf (San Francisco) will join the Photowalk on 7th May too.
Other groups like @IgersBcn (Barcelona) organize a Meet up on Thursday 5th or @IgersMalaga (Spain) met recently but there is many more options! Check out the Meetup Link!
.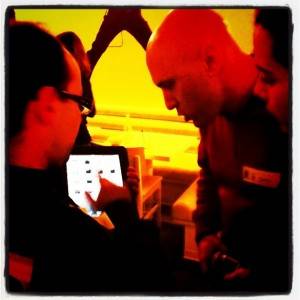 Some Instagramers.com few tips to get a successful  Instawalk!
.


– The Right Time:

..
Fix adequately the appointement, depending on other local events  in your town or country and avoid "competing" with other major events that could draw people interest to another side. Election day, FootBall or Sports Final… Instagram proposed 7 th but you may have to change the date to adapt it to local matters.
–

– The Right Place:
.
An Instawalk is a good moment to meet people, share opinions, tips, experiences.. But we don't have to forget it's first of all a matter of taking Pics and Upload them!
– Find an interesting Subject and the right place that fits. Why don't fix the appointment in the old town and define a nice common line. "Old doors in black and White" , "Reflections on windows" or simply "People", "Children"…
(imagen promoting contest?)
– The Right Pics:
– You can prepare a small leaflet (photocopies) remembering the subject of the Instawalk and the main Hashtag and if there is any kind of Limits like no using Apps, Colors.. And find a gift through a local Partner to incentive participation to the Instawalk and creativity of Igers. If not, recognition of the rest of the competitors is also welcome.
– Define an Hashtag. Short, "unique" easy to remember… Example #InstameetLondonMay11 which will contribute to find all Instawalk pics all together in the app or through web tools like Extragram, SnapFinch or Webstagram.
(Imagen Hashtag London and subjects, reflections)
.
– The Right People:
– Of course, all people can participate but a small group of people should dedicate their own Instawalk in integrating people, define the Walk map through the city. The best Streets or places to visit and define a time scheduling.
– A cool idea we had at Instagramers first Instameet in Madrid was to print simple Stickers where users could write their nicks. It was fabulous. Just to see all these smiles while discovering old IG Friends!
(Stickers Madrid)
.
– The Right Planning:
.
– Promote the Instawalk in your Instagram, Facebook  and Twitter Profiles.
– Decide of a subject and the right place.
– Define exactly the hour of Instawalk starting time.
– Communicate duly Daily Hashtag.
– Promote creativity with a Challenge with or without gift.
– Define accurately the walk map and streets you may visit.
– Adapt the Instawalk to the number of participants. If are 12 you may  go to places a group of 120 wouldn't…
– As we promote in Madrid and some Spanish Instagramers Local Groups, you can mix Instawalk with a nice sunny Pic Nic to end up the event. If weather and places fits…
(See here the idea of Stickers we had at instagramers Madrid first Meet)
.
The Right "After" Instawalk.
.
– I would suggest to finish the Instawalk by having a drink all together in a cool bar or a coffee in a nice Café or laying in a green grass in a beautiful park and comment the instawalk, share pics, nicks and contacts.
– It´s the perfect moment to ask for advices, things people appreciate the most and improvements for the following event.
– The organizers or coordinators may collect the Nicks of all participants to send them info of the Instawalk or just to put in common information for next Instameets or Instawalks.
(Shot of people sharing contacts in our last Instagramers Madrid meeting)
Hope you will find it useful and will share your tips here too, ideas, etc.. Have a nice Instawalk!
.
And remember that we are open to help you in launching an Instagramers Local Group in your town. Just send us a mail to igers@instagramers.com and we will tell you how!
.
@philgonzalez