.
FlashOn 1.1: Pic "Night and Stars" by @minibox
.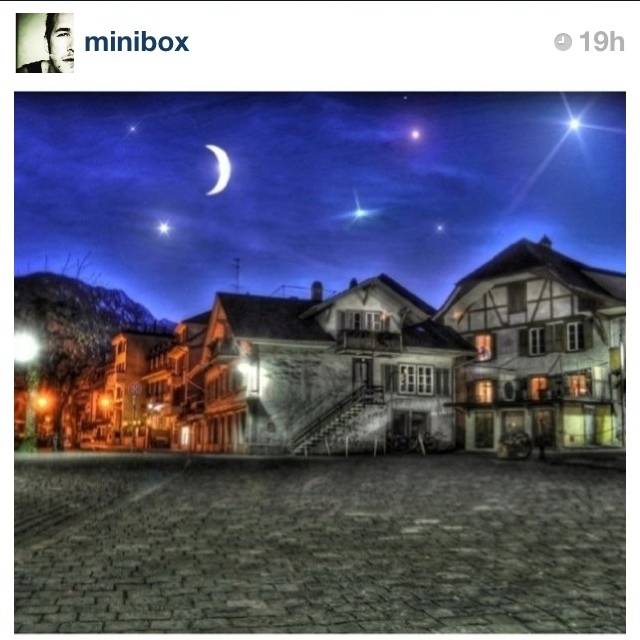 Benjamin is a 23 years young man.
.
He was living quietly in a snowy country called Switzerland when suddenly an Iphone App changed his all life!
During the day, he works as a bicycle mechanic but at night he dedicates part of his time editing pics with many different apps.
One day I found  his profile through my friend @myriam40a. I liked very much his work.
This pic is one of my "fav".
As I always recommend strongly all users to do, he kindly explains on his pics, the effects he uses as he mixed  "Pc" techniques and many "Iphone apps".
For this pic, first he used "Photomatix" software on his Pc to enhance the HDR effects.
Then he used the following Iphone Apps.
– For the stars, LensFlare App.
– For the Moon, Artstudio App.
And finally as he does in all his pictures, he edited it with "Filterstorm App".
He told me Filterstorm app was a bit difficult at the beginning but he just loves this app.
Great Work for a @minibox
🙂