FlashOn 1.6: Pic "BMX Jump" by @tomcroute
.
These last weeks many Instagramers wrote us to request more articles about "Rookies" and more participation of new People in Instagram.
As I always say, its quite difficult to dedicate an interview to a user who just signed in or has few followers for now. Our weekly interviews are focused in discovering people with a demonstrated mature style, many experiences and anecdotes lived in Instagram to tell us.
However I thought, it was a good idea to open a window to all these new users or people with few followers who has talent. This FlashOn section will be dedicated from now on to them!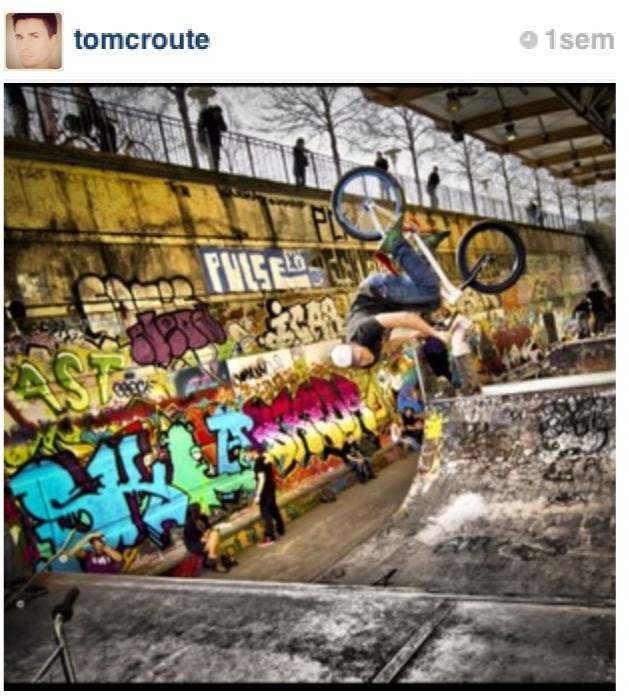 .
Our weekly FlashOn today is @Tomcroute
@Tomcroute is not really new in Instagram but he is still under the beloved bareer of first "thousand followers".
.
I discovered @Tomcroute by chance while I was "sailing" in @igersFrance streams. @IgersFrance group started recently impulsed by our friend @myriam40a and is yet very active community.
..
His real name is Olivier Julien. He is 30 and was born in Toulouse in the south of France. Olivier lives in Paris for 2 years now where he is finishing architecture´s studies. As a matter of fact, most of his works describe the beauty of the french capital monuments.
.
He has been practicing photography for really few months. Just three month in did. But he assumes to be in love with Paris streets. Needless to say that Paris won meritoriously its place in photographers hearts because of its amazing range of creative possibilities. "I love the architecture of Paris! The monuments are just outstanding" He says.
.
But above all Olivier loves taking "action" and movement pictures. He catches brilliantly people skateboarding, riding a bicycle and doing incredible jumps. Check out his stream and you will desire travel to Paris.
..
This post is also a tribute to all these urban instagramers who digitally fixed our today´s life in few pixels squared.
.
@philgonzalez