FlashOn 1.7: Pic "IG" by @mark_as_seen
.
These last weeks many Instagramers wrote us to request more articles about "Rookies" and more participation of new People in Instagram.
As I always say, its quite difficult to dedicate an interview to a user who just signed in or has few followers for now. Our weekly interviews are focused in discovering people with a demonstrated mature style, many experiences and anecdotes lived in Instagram to tell us.
However I thought, it was a good idea to open a window to all these new users or people with few followers who has talent. This FlashOn section will be dedicated from now on to them!
.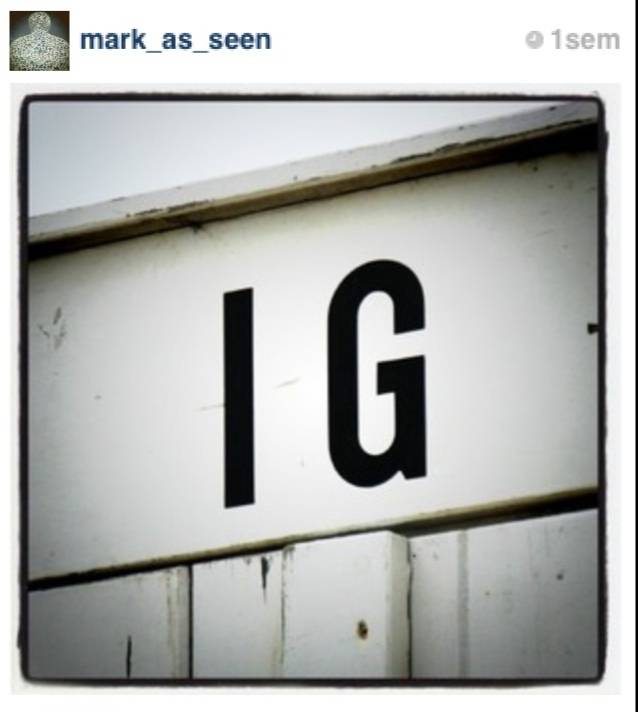 Our weekly FlashOn today is @Mark_as_seen
His name is Mark. Ever since he was a little boy he took pictures. But he says he kept them all for himself, or to his family and friends. But Mark as a problem, a big problem! Like millions of other user he just discovered he was addicted to IG and sees Instagram everywhere!!
This is the pic he dedicated to his first 100 followers! Congrats Mark!
.
For a long time he was running the rat race and lost interest. It was until he bought recently a decent camera and he started by a little course and the fun for photography came back. He was already an heavy iPhone user but was introduced to Instagram only a few weeks ago. He started posting immediately, some old and some new photos. To his own surprise he reached 100+ followers in less than 2 weeks.
He decided that Instagram will be his fav´ platform to share his eyes. A platform where he could mark his pictures as seen, as seen by him, as seen by Mark which explains his nick @mark_as_seen
Pictures of buildings, different things, lines, shapes and people in a bit graphic style, as long as they contrast with their background, with other shapes and in colors.
But nobody told him that it would be this addictive! Instagram is really an addiction which doesnt mind nationalities, countries, culture.. We are all addicted!
"I see pictures every single day everywhere I go and I try to fit everything into this little square frame!"
.
Have a nice week end and Let´s Instagram the world!
@philgonzalez