FlashOn Instagramers 1.16: @Boyray
.
Each week we discover new and interesting feeds in Instagram.  This section FlashOn is an open space where we give a shout out and promote IG users.  No need to have thousands and thousands of followers! Soon, it could be your turn!
This week we decided to highlight @Boyray.
I met @Boyrayfew days ago in a crossed conversation between my dear danish friend Christina @cirkeline and I got impressed by his #streetportrait. Lots of users are addicted to #StreetPhoto but @boyray has something different for me, a mix between pictures and old oil paintings. I invite you to discover him here in a minibio below the pic of his nice grid.
.
.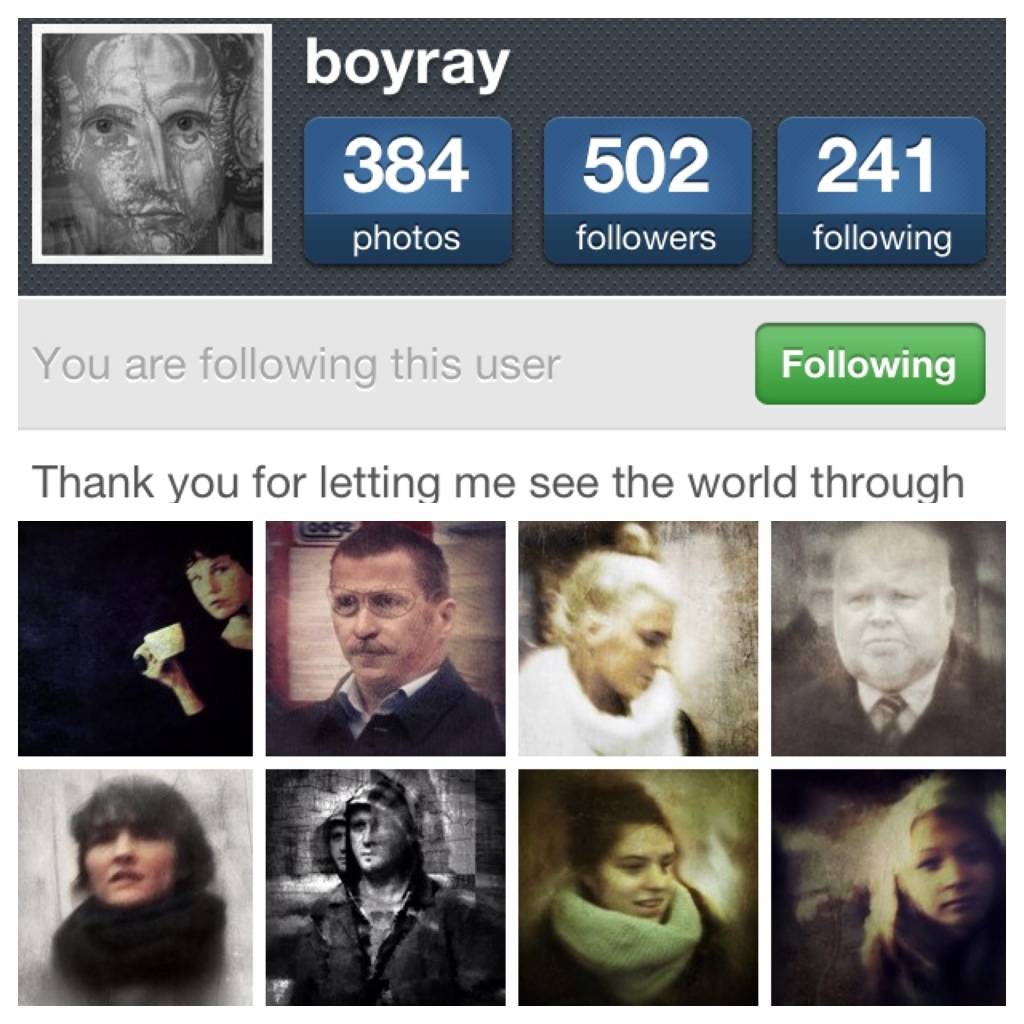 .
@Boyray is a little a bit Internet shy and in a certain way likes he can be incognito on Instagram.
He is a 40 year "old" family guy, he says, whose every day job is that of an actor.
Photography has been an on and off interest all his life. After he discovered Instagram, last July it has been definitely on. Editing with apps has been very inspiring for him. Kind of addiction we all suffer of, probably!
What have been making him tick lately are #streetportraits. He loves capturing people in the street.
"People are so beautiful and interesting when they are unaware of being observed", he says.
According to the editing process, he likes to isolate the subject from his or her obvious environment and situation, hence facilitating the spectator's possibilities to project his or her own stuff on the image. Of course @boyray´s editing reflects his own stuff too; both "aware and unaware".
I invite you to discover @boyray this week on Instagram.
Hope you will enjoy it,
@philgonzalez