FlashOn Instagramers 1.35: @Justiciere
.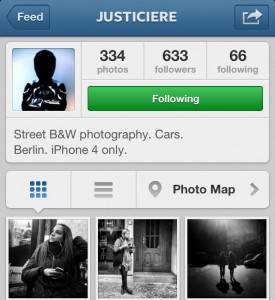 Each week we discover new and interesting feeds on Instagram. This section FlashOn is an open space where we give a shout out and promote IG users. No need to have thousands and thousands of followers! Soon, it could be your turn!
.
His name is Andrés Altamirano. I didnt know he was spanish. I thought he was Italian or so. I loved his nickname at the first sight. Justiciere means to me Zorro, a kind of urban hero. I discovered his feed through a friend. Probably the best way to discover new people today on Instagram.
Technical Writer and "Capoerista" (you know Capoera, this brazilian dance?)  Justiciere is a Street Photographer living in Berlin, Germany since one year and half, now.
He born in Málaga (Spain), the city where famous painter Picasso born too. He is 33 years old today and he has worked in Barcelona until he moved to Berlin.
.
"I consider myself a bit of a rara avis, an old-school boy in this extreme media-powered age".
.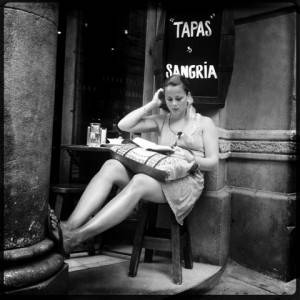 He doesn´t have a Facebook account, Twitter, or other social network. He tried Instagram one year ago, however, and he has to say he is thoroughly enjoying it so far.
He started taking photos of everything, as you can still see in his feed. He remembers his first photo, taken on a warm afternoon whilst flying a kite in Tempelhof Airfield (no longer used as an airport – it is the biggest "park" in Berlin).
Some time passed by, and he discovered many talented photographers in Berlin. He contacted some of them via Instameets, and through @happy_family_berlin account to stay in touch and organize photo walks, picnics and brunches!
After some experiments, he decided to focus exclusively on b/w street photography. He gave up colour because he felt challenged by b/w. As you may appreciate in his feed, colour is only present in his old-timer photo collection.
In his free time, he trains Capoeira since more than ten years (Afro-Brazilian martial art disguised in dance). "One of the most important aspects in Capoeira is to discover you opponents' intentions during the "jogo" (game)" he says. "This is achieved through reading and interpreting body language".
He tries to apply this to his street photography too. As he approaches the objectives, he tries to anticipate other people movements. He likes to capture a woman's hands when she touches her hair, for example.
"In order to record these moments, I have to be alert but act naturally. Adapting to my surroundings is key in order to achieve better shots. In my opinion, street photography is one of the most demanding styles of photography. Photographing people is like trying to hit a moving target: you may only have one chance. I find this very exciting. I try to bear the background in mind every time I shoot. I concentrate not only on the subject, but observe the backdrop and aim to combine both to create a perfect play. I find this more interesting than random shots of passers-by, or accidental photos, successful by coincidence. Berlin has a profound history. You can still visit many abandoned places, which I did with some of my Instagram friends. The scars of war are still present in the city, if you know where to look. This makes Berlin a very special environment for street photography. Berlin is a magnificent metropolis, full of interesting characters, a vivid mixture of colourful people from all over the globe, a melting pot of past, present and future stories… I look forward to seeing you on the street!"
.
You can follow @justiciere on Instagram. And no other social network! lol.
Hope you will appreciate his feed (see here) You can see his fav pic here below (Girl in Barcelona) and some of his last pics.
@philgonzalez
...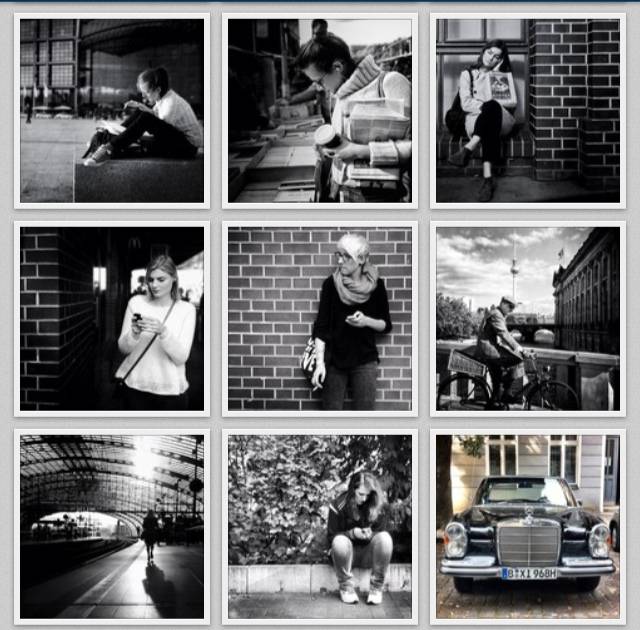 .
.