Meeting Instagramers Gallery artist Dennis aka @dutchie
.
Instagramers Gallery, located at Espacio Fundación Telefónica, Fuencarral 3 in Madrid, is the first Instagramers Gallery in Europe, where you can find a permanent exhibition of  stunning photos printed on picblocs and amazing artwork of 20 mobile photography artists from all over the world.
Instagramers.com wants to highlight the story of each artist, revealing their passions, experiences and other great artists they have met through or inspired them on Instagram. On Instagramers.com they exclusively share their vision of the world with some funny off the record questions and they'll be sharing their best Instagram tips with us.
Today we are happy and honored to introduce you to Dennis, @dutchie, manager of @igersamsterdam, snapping around in Holland's beautiful capital.
.
"I am D, or Dennis, or as I go on Instagram, @dutchie. Born and living in Amsterdam, one of the most amazing cities in the world. Halfway thru November 2015, my mini me came to this world being a true and real Instagram baby.
Next to my love for sneakers and photography I love basketball, I've been playing since I was a kid and I do not think its something that will ever go away. NYC is by far my favorite city although I haven't seen enough cities the world has to offer. I'm sharing my life with @ilonaizabella and with this I'll complete my mini bio as I could go on typing for ages.
Looking forward to meeting many new IGers and finding new inspirational accounts, so hopefully this is another way to realize this!"
.
You can find Dennis here
Some funny questions! 
You are: A Dutchie, son of the greatest mom on earth, father to a kick ass little boy, a sneakerhead, and someone who like to have some fun and overall is not as serious about most things as people think he is.
You would like to be: 18 again.
3 items to take to a desert island: My iPhone, 'cause no matter where you are, you need to keep gramming right? (plus it provides me with a camera, games, more books I could ever carry, etc. etc.) A solar iphone charger, to keep the fun alive. A pair of sneakers haha.
What has been your most bizarre life experience:  I'll relate this to Instagram a bit, and will have to go with bizarre in a good and bad way. Bizarre in a good way: the birth of my son. It's as bizarre as amazing at the same time to see our ability to create life, how fragile, beautiful and strong all at once. Its magical and a feeling unimaginable. Bizarre in a bad way: almost being jumped by a fellow local instagrammer who wanted to fight me, then threatened me and went crazy telling me it was forbidden to be where I was. (in the middle of the Amsterdam city center…which was as bizarre as it was hilarious.)
A super power would you like to have: This is difficult, but I'm going with being able to teleport anywhere I'd want. This would make traveling and quick visits to anyone, anywhere rather easy. And sure, it would also be helpful in some more urgent situations I guess 😉
If you ruled the world: It would look nothing like the world it is today.
—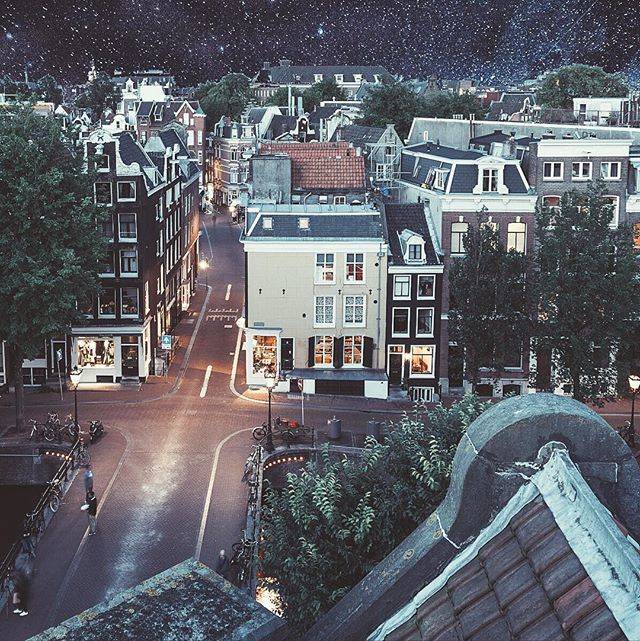 In 'real' life 
Happy alone, in love, married or it's complicated: In love.
You love: To do the things I love 😉 Most of the time these have to do with family, sneakers, basketball and photography. Plus good coffee and not having to set my alarm in the morning, meet new people, go to NYC again and again and again, wander the empty early morning Amsterdam streets alone, have days where I have nobody expecting anything from me, so I decide exactly what I want to do when I want to do it, dream, explore, hang out with friends, watch movies, work out.. Should I go on?
You can't stand: Laziness, words without actions, people pretending to be something they are not, people who talk behind your back and put effort in making you look bad by spreading lies, people who when standing in line, move so close they invade your personal space, as they somehow think this will make the line move faster, the constant rain in Amsterdam, a bad coffee in the morning….
A song that best describes you: No idea… probably some song called: "Crazy"
Your hobbies: Buying new sneakers, well Jordans/Nikes that is. Playing basketball and something to do with Photography.
A trip you dream of: A HUGE world trip, visiting all countries in the world. Countless days of exploring new places meeting new people.
A quote (or two): "Obstacles don't have to stop you. If you run into a wall, don't turn around and give up. Figure out how to climb it, go through it, or work around it." & "You can pay for school but you can't buy class."
A wish: Being able to introduce my son to my mom. But not all wishes can come true.
Someone you admire: My mom.
What more must we know about you in one phrase: Don't believe what people say, come get to know me and form your own opinion.
—
Your life on Instagram
Your Instagram birthday: No idea! I started of with one account but had to start over again when I was close to reaching 10k followers years ago. Instagram decided to not have my hashtags work anymore and not reply to any form of communication I send them. Thus I had to give up on the follower base build up and start over so I could join in on contests etc. The birthdate on the account I'm using now is: Sept 7th 2013.  
iPhone, Android, DSLR: iPhone and DSLR.
Did Instagram change your life in some way: For sure did! It introduced me to photography, which I now LOVE, and allowed me to meet so many new great people! Most important my girlfriend, who blessed me with the most beautiful boy in the world, our son named Kai. So the little Kai, is a true instagram baby. 😉
Instagram for professional or personal use: I'd say both, but it's all about fun and doing what I like and want to. Having a rather large account provides with some opportunities to explore the business side a little more, but I am in no way dependent on it. Since its all for fun and doing what I like I'd say 99% personal.
Define your style in one word: Personal.
Daily time spent on Instagram: From way too much to way too little to keep up. I guess about 1,5hr a day these days.
Favorite hashtags: #IGersAmsterdam and of course #PortraitsByDutchie
—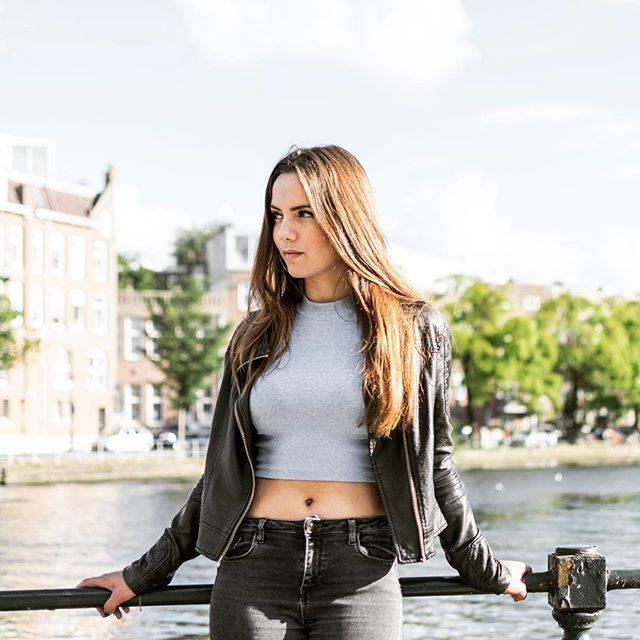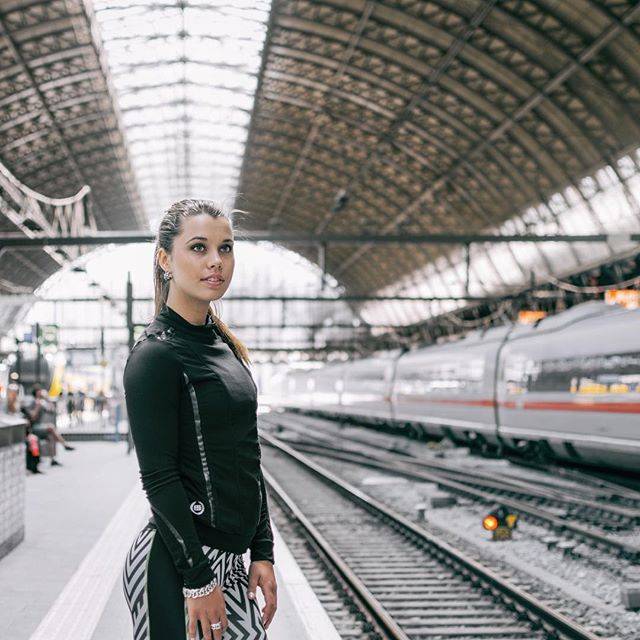 A filter: If used, I'd say "Ludwig"
An App: Snapseed, Hands Down.
A gadget: My Iphone
Pictures that make you laugh on Instagram: @Golden2dew her images, not because they are so funny, so instead of making me laugh, they make me smile, as they are so good. They remind me of being in NYC, and thus make me smile.
Pictures that must be forbidden on Instagram: Apart from what's against the Instagram guidelines… Images you find on the Internet, photo's that are not your own and the kind of pictures you would post on Facebook. We need some more effort and quality on IG.
An improvement for Instagram: Figure out a way to cut down on spam and somehow kill all these so called hubs that grow big and turn their accounts into business accounts using our photos. Work with the feedback they get, and once an account steals someone's image and posts it as their own, it should instantly be deleted. And integrate all Snapseed can do, into the editing abilities the Instagram app has.
Life without Instagram would be: It will be difficult to get used to a life again, without Instagram I guess. Haha! But for me life will just be life. Friends will be friends and sharing photo's can be done anywhere.
An Instagram user we can't miss: @_nataliaphotography, @jnsilva and @monaris_ Plus of course my @IGersAmsterdam team members!!
Anything else? Of course, everyone go find me on Instagram! @dutchie! 
—-
.
Describe your favorite picture: 
This was taken in the hospital, just moments after my son was born. So not even an hour old, so fragile, new to the world and holding my finger with both hands. This moment right here, is the most beautiful moment I have ever witnessed, and nothing ever will compare to this.
Techniques used: 
Just hold back tears, point Iphone and click the shutter button.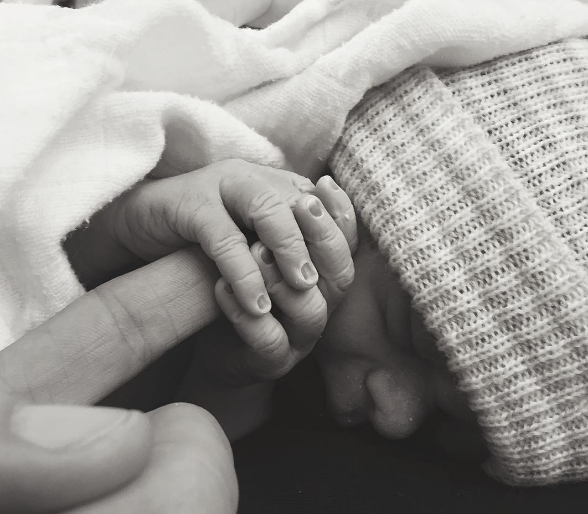 What do you think of being a new artist in the Instagramers Gallery in Madrid?
"I think it's amazing! I can't wait to go see for myself and hang out with the local Instagrammers there. Its just crazy to see so many good artists selected last year and this year for the gallery and now also being part of this."
—
You can find Dennis' pictures at Instagramers Gallery, located at Espacio Fundación Telefónica, Fuencarral 3 in Madrid. Open from Tuesday to Sunday, from 10am to 8pm.
All pictures at the Instagramers Gallery are printed by our partner Picglaze.

Thank you so much for sharing a little more about you and your life in beautiful Amsterdam! It's been a pleasure!
Kimberly for @igersgallery