Meeting Instagramers Gallery artist Romo Jack aka @
ponypork


Instagramers Gallery, located at Espacio Fundación Telefónica, Fuencarral 3 in Madrid, is the first Instagramers Gallery in Europe, where you can find a permanent exhibition of  stunning photos printed on picblocs and amazing artwork of 20 mobile photography artists from all over the world.
Instagramers.com wants to highlight the story of each artist, revealing their passions, experiences and other great artists they have met through or inspired them on Instagram. On Instagramers.com they exclusively share their vision of the world with some funny off the record questions and they'll be sharing their best Instagram tips with us.
Today we are happy and honored to introduce you to Romo from Jakarta, Indonesia.
"My name is Romo Jack, I'm 22 years old, born, raised and I live in Jakarta, Indonesia. Let's just say that I'm a creative worker, I love to combine technology with local tradition without disregarding the essence of that tradition. Because technology is a new part of life, but we should not forget about tradition."
.
You can find Romo on:
Instagram: @ponypork
Twitter: @ponypork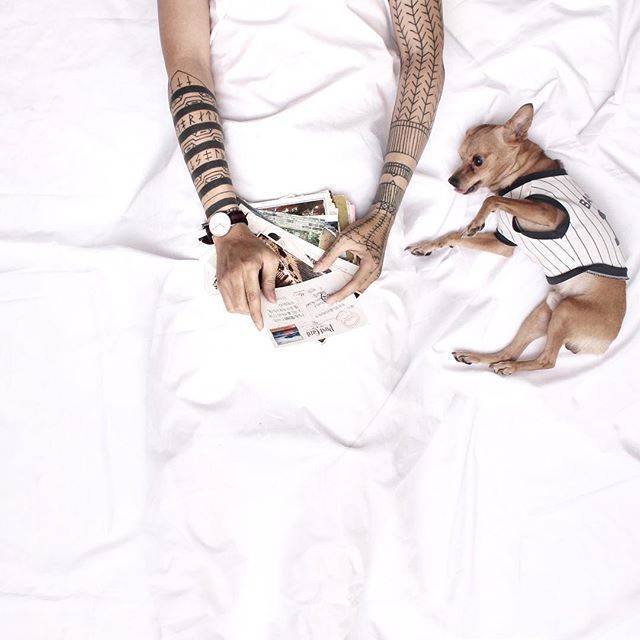 Some funny questions! 
You are: I'm whoever you want me to be…
You would like to be: The Joker.
3 items to take to a desert island: A bottle of Hennessey, a lady from the Playboy mansion, a submarine so I can go deep.
What has been your most bizarre life experience: To see a ghost in my room.
A super power would you like to have: Time-travel.
If you ruled the world: Justin Bieber would be sent to the North Pole.
—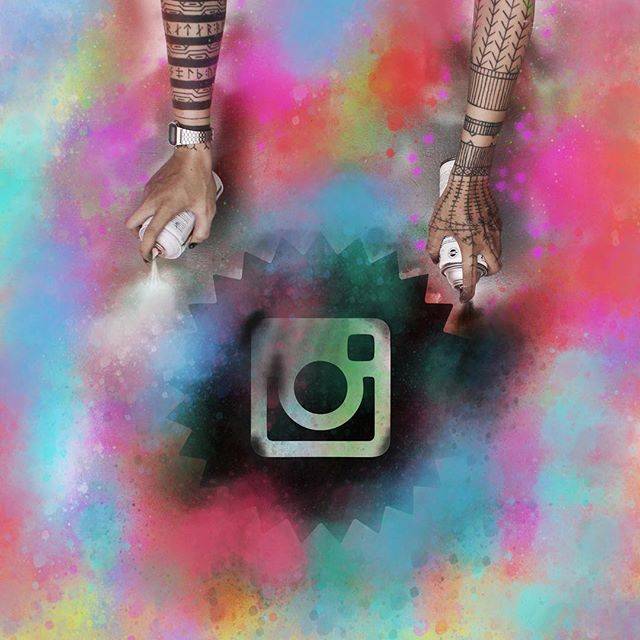 In 'real' life 
Happy alone, in love, married or it's complicated: In love.
You love: To drink alcohol.
You can't stand: Being alone.
A song that best describes you: UNKLE – RABBIT IN YOUR HEADLIGHTS
Your hobbies: Making fun of others 😀
A trip you dream of: Reykjavik, Iceland.
A quote: "Fuck art, get laid."
A wish: To win the mega millions jackpot.
Some-one you admire: My dad.
What more must we know about you in one phrase: I am who I am.
—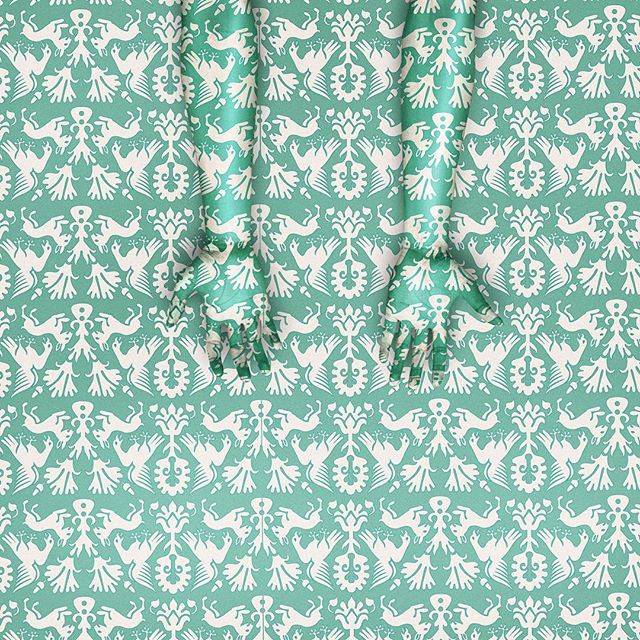 Your life on Instagram
 Your Instagram birthday: January 2013.
iPhone, Android, DSLR: iPhone and DSLR.
Did Instagram change your life in some way: It did change my life a bit, so now I have "work to do" for my Instagram fans.
Instagram for professional or personal use: For professional use.
Define your style in one word: Electric.
Daily time spent on Instagram: I enter to my account once in a week some hours.
Favorite hashtag: #whatmyhandsdoing (it's "my" hashtag)
—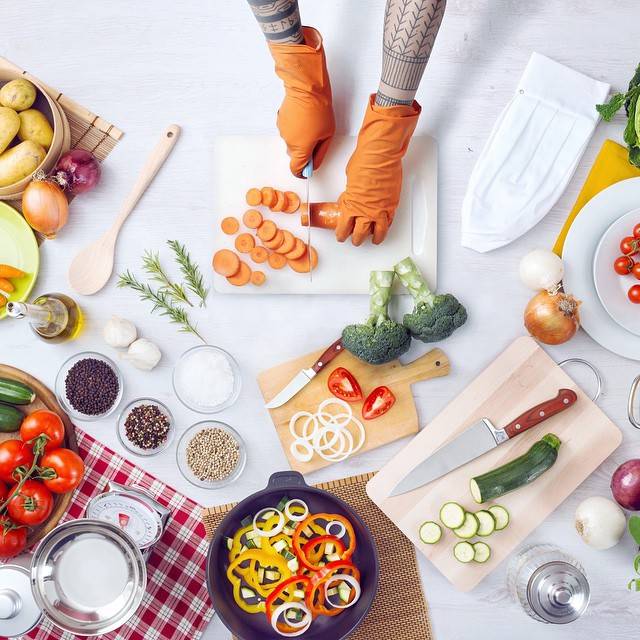 A filter: Inkwell.
An App: VSCOcam, Snapseed, Adobe Photoshop CS6.
A gadget: iPhone or Macbook.
Pictures that make you laugh on Instagram: #funnypictures, #funnypics #funnyshit
Pictures that must be forbidden on Instagram: Selfies!
An improvement for Instagram: One min video length.
Life without Instagram would be: Boring.
An Instagram user we can't miss: @teaforbear & @benedettodemaio
—-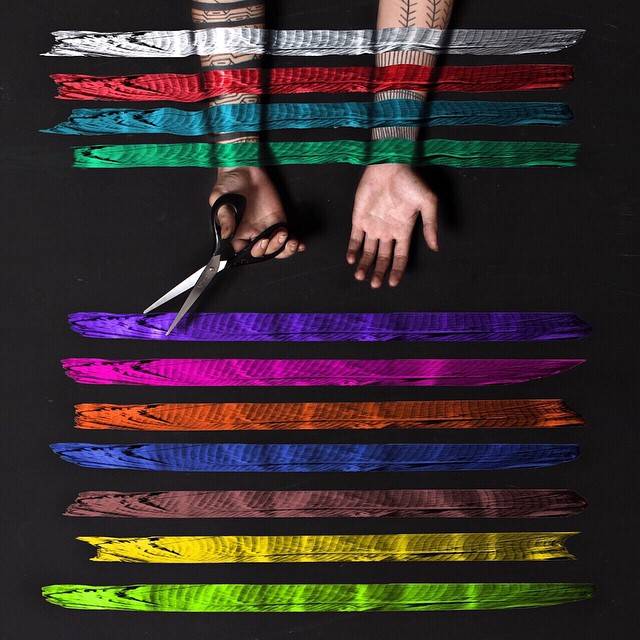 Describe your favorite picture:
"It's taken at a hospital. I asked someone who works at the hospital to find all the x ray from all the patients with the lung cancer problem who already died. I love this one, but on the other hand I'm a smoker and I'm afraid of it too."
Techniques used:
"Only with one light above the xray photos. And some styrofoam to bounce the light."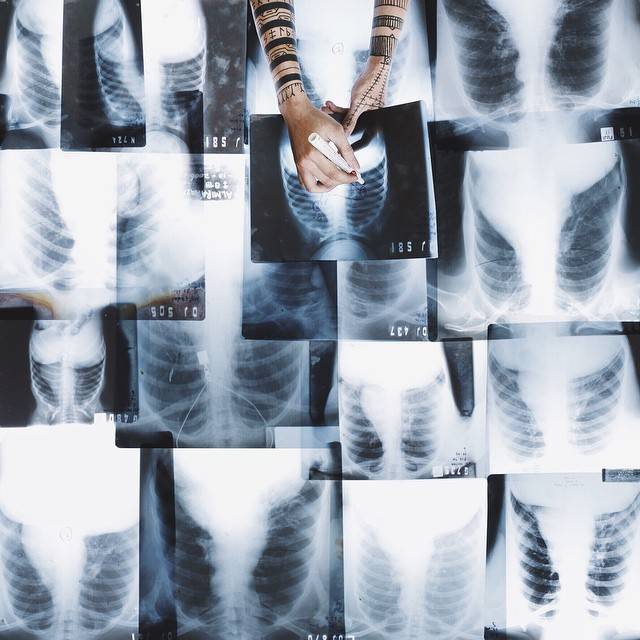 What do you think of being a new artist in the Instagramers Gallery in Madrid?
"I'm so excited when you asked me to join the exhibition. I think this is a great opportunity to show my work to other people, from other continents and the Instagramers Gallery made it happen!"
—
You can find Romo's pictures at Instagramers Gallery, located at Espacio Fundación Telefónica, Fuencarral 3 in Madrid. Open from Tuesday to Sunday, from 10am to 8pm.
All pictures at the Instagramers Gallery are printed by our partner Picglaze.

Thank you so much Romo, for sharing a little more about you. It's been a pleasure!
Kimberly for @igersgallery