Meeting Instagramers Gallery artists Antonio and Layana aka @brasilmostratuacapa


Instagramers Gallery, located at Espacio Fundación Telefónica, Fuencarral 3 in Madrid, is the first Instagramers Gallery in Europe, where you can find a permanent exhibition of  stunning photos printed on picblocs and amazing artwork of 20 mobile photography artists from all over the world.
Instagramers.com wants to highlight the story of each artist, revealing their passions, experiences and other great artists they have met through or inspired them on Instagram. On Instagramers.com they exclusively share their vision of the world with some funny off the record questions and they'll be sharing their best Instagram tips with us.
Today we are happy and honored to introduce you to Antonio and Layana, two creative people behind the Instagram account @brasilmostratuacapa!
.
Antonio Adriano: "I was born in northeastern Brazil, but I live in São Paulo, southeast region. I've studied film, photography, computing and graphic design. My hobby is mobile photography, I love meeting new people, traveling, drinking and dancing with friends, playing with my cat and in my free time I surf on the internet and check the social networks."
Layana Leonardo: "I'm Northeastern, work in advertising, bohemian, addicted to Brazilian music, albums, playlists and parties. And in the midst of all this confusion, I always manage to have time to return to Aracaju, to see the family and enjoy all those that I miss."
.
You can find Antonio, Layana and Brasil Mostra Tua Capa here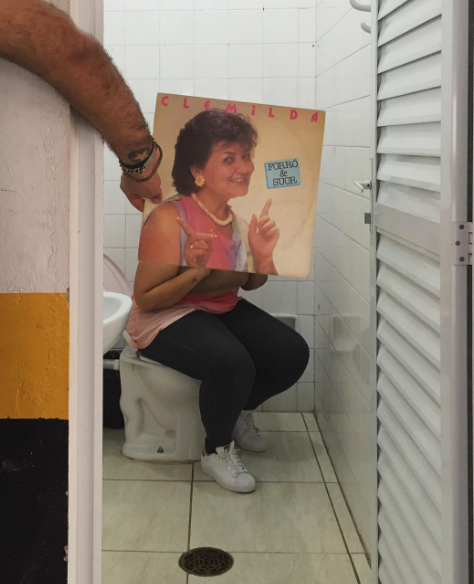 Some funny questions! 
You are: A: curious. L: bored. 
You would like to be: A: funny. L: singer.
3 items to take to a desert island:  A: cell phone, notebook and color pencils.  L: Victrola, disks, cell.
What has been your most bizarre life experience:  A: running for a mad dog on the street.  L: Having a roommate listening Molejo every morning.
A super power would you like to have: A and L: teleportation.
If you ruled the world: A: I would end the hunger.  L: That would not work.
—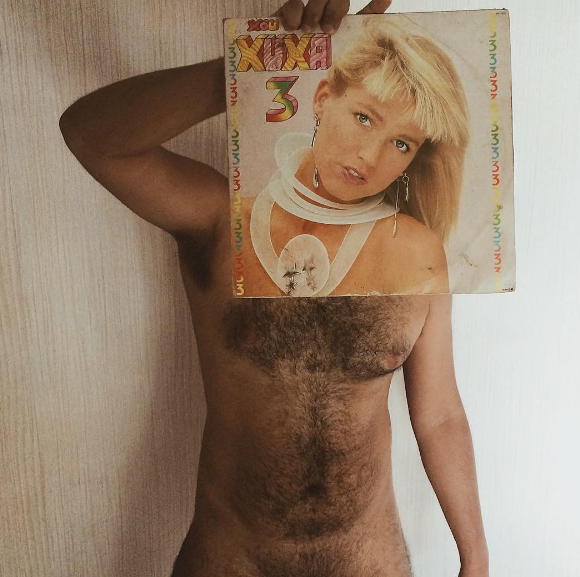 In 'real' life 
Happy alone, in love, married or it's complicated: A: dating. L: Alone.
You love: A: To travel. L: Being with friends.
You can't stand: A and L: Being without a cellphone.
A song that best describes you: A: Poema – Ney Matogrosso. L: Reconvexo – Caetano Veloso
A trip you dream of: A: Japan. L: Cuba.
A quote: A: "A day without laughter is a day wasted." (Charles Chaplin) L: "Ah, não existe coisa mais triste que ter paz. E se arrepender, e se conformar. E se proteger de um amor a mais." (Vinícius de Moraes e Baden Powell)
A wish: A: to be a polyglot. L: to do always differently. 
What more must we know about you in one phrase: A: I can not swim, but I do go in the sea. L: To uncomplicate is a mission.
—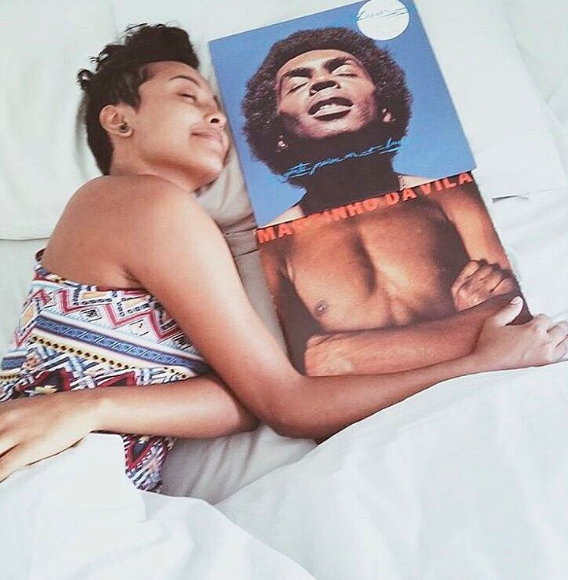 @brasilmostratuacapa life's on Instagram
Your Instagram birthday: 01/02/2015
iPhone, Android, DSLR: iPhone.
Did Instagram change your life in some way: Yes, it expanded our creativity and made us meet many talented people.
Instagram for professional or personal use: Personal.
Define your style in one word: Sleeveface.
Daily time spent on Instagram: 2 hours.
Favorite hashtag: #BrasilMostraTuaCapa
—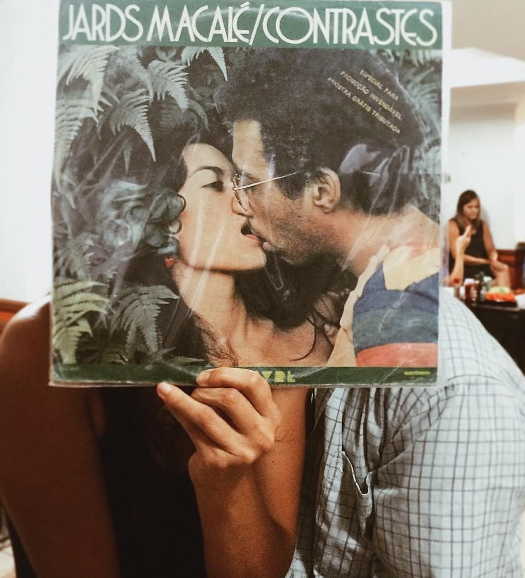 A filter: Slumber.
An App: VSCOcam.
Pictures that make you laugh on Instagram: @furbyliving
Pictures that must be forbidden on Instagram: Advertising.
An improvement for Instagram: We are very happy with the switch login they recently implemented!
Life without Instagram would be: Less fun.
An Instagram user we can't miss: @meagancignoli
—-
.
Describe your favorite picture:
This is the first photo we published to @brasilmostratuacapa! We already had the idea to start a sleeveface account with Brazilian music, so we chose one of our favorite singers and used a friend as a model, made a picture with our iPhone and started to create to concept. From the first moment people really liked it, motivated us, started to follow us and participated in the project.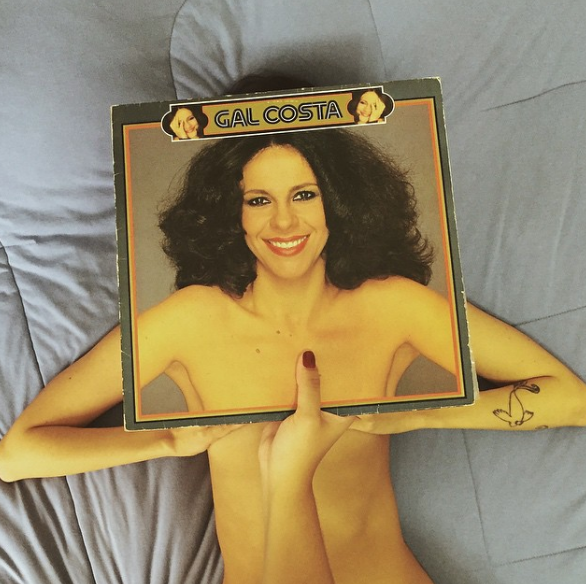 What do you think of being a new artist in the Instagramers Gallery in Madrid?
"We are completely honored and happy with this opportunity, we created this profile to have fun and expand Brazilian music on social networks, but it now is a very serious project. We are exhibiting outside Brazil and at the Instagramers Gallery. It's very rewarding to represent our country and making the world familiar with our music."
—
You can find Brasil Mosta Tua Capa's pictures at Instagramers Gallery, located at Espacio Fundación Telefónica, Fuencarral 3 in Madrid. Open from Tuesday to Sunday, from 10am to 8pm.
All pictures at the Instagramers Gallery are printed by our partner Picglaze.

Thank you so much Antonio and Layana, for sharing a little more about you and your creative sleeveface project. It's been a pleasure!
Kimberly for @igersgallery