brunika, Brunei first Instameet ever
.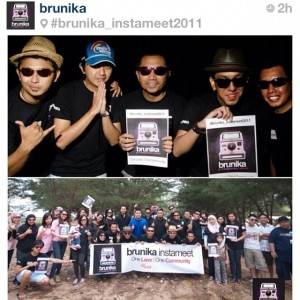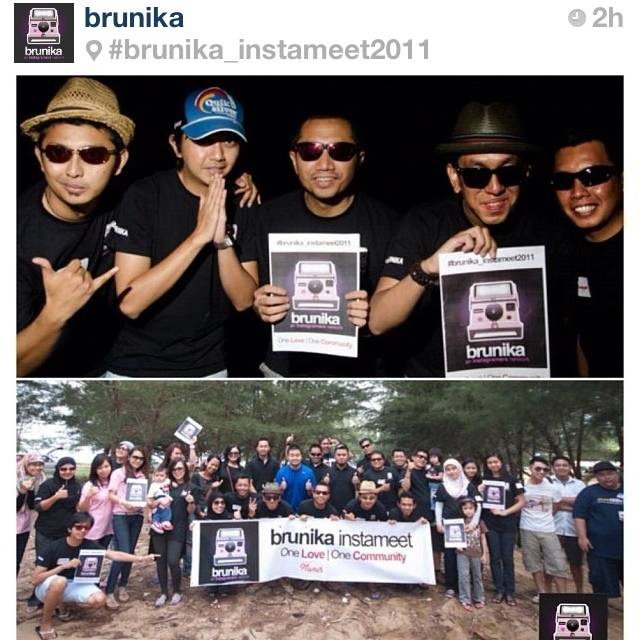 Few weeks ago, we published here a post abut brunika, our Instagramers group in Brunei.
And today we are happy to report the #Brunika_Instameet2011 as the first official Instameet in Brunei.
Sunday, 4th December 2011, @brunika the Official Instagramers Community of #Brunei Darussalam successfully conducted the first ever Instameet among it's members.
Around 60 instagramers attended the event at Serasa beach, Brunei Darussalam.
It kick off at 3pm starting with the introduction speech by Team brunika and follow up with the fun of getting to know each other, interact and ice-breaking session. Sharing knowledge regarding Instagram, group photo and photowalk to captures every moment of Serasa beach till #sunsets .
brunika Instameet 2011 limited edition T-shirt are also selling like hot cakes. The First Ever brunika Instameet also been featured in Brunei Darussalam local newspaper (Borneo Bulletin) on the 5th December 2011 as below: INSTAGRAMERS MEET.
BRUNEI social advent brunika held a gathering for the "Instagramers" community at the Serasa Beach yesterday to unite the social application "Instagram" users in one place. brunika is the Official group for Instagram users, committed in modifying and editing the images in one shot through enhanced imagery. It makes the new shot more empowering and gives a refined balance in portraying the individual's creativity. The word brunika, said the co-founders Alin, came during an ice-breaking session, when one lecturer was impressed with its uniqueness, has since been a mainstay in the university (Kuala Lumpur, Malaysia).
To create awareness on the current trend was the editing series group Brunei-Insta Group (A Group under brunika), which has 24 members. International members include those from #Malaysia, #Indonesia and the #USA among others. More activities lined up include Photo of the Week and Community-inspired events. by Fadhil Yunus | News courtesy of Borneo Bulletin.
Food sponsored by Mamih Cafe and thanks to official photographer @shahiruddin andThe Official Photograbrunika
.
More pictures to come soon and uploaded on our Flickr and Facebook Page Last but not least, Team brunika would like to thank you to all who attended and supported the #brunika_instameet2011 .
Stay tuned and more to come. One Love, One Community!
@wandirajali