Casetagram is now available for the iPad!
.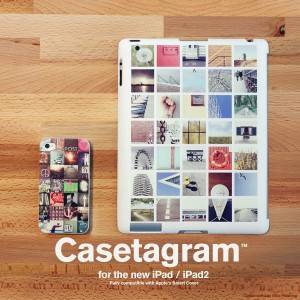 Casetagram is a really awesome product and a brilliant service. I remember when some months ago I received my first Casetagram iPhone Case. I was so impresssed by the quality of impression! And my friends astonished by the "good looking" of my iPhone case.
But now Casetagram is available for the iPad!
.
This news is highly anticipated for iPad owners, Instagramers and those who value the quality Casetagram for iPhone.  You can easily create your own "custom cases" with your instagramer's original images from Instagram!
The new Casetagram for iPad is made to fit seamlessly on the new iPad and iPad2.
This protective snap case design is a durable, slim and light weight hardshell that also works perfectly with Apple's Smart Cover.
Now users who appreciate style and function together, can have their own artwork embellished on both the iPhone and iPad by simply logging in with their Instagram accounts at Casetagram.
.
Let´s Casetagram the world!
@philgonzalez