Casetagram releases two limited edition iPhone cases for Christmas
.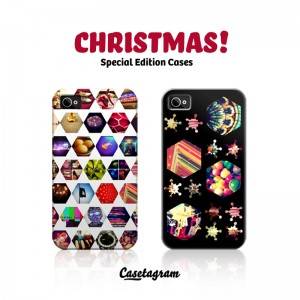 It's that time of year again and Casetagram is releasing 2 Iphone "limited edition"  cases for you to get your hands on this Christmas.
Pic your best pics in Instagram and print them on two lovely cases.
.
Snowflakes & Stars.
Get into the festive spirit by picking one of the cool new cases and importing your favourite Instagram shots and ordering it and you will receive soon your unique design into an easy snap on, best quality, hard case.
It´s a very good idea for Christmas gift too! You can offer a Casetagram to your wife, sister and all these friends and family that had to put up with your Instagram addiction all year !
To ensure* you receive your case before Christmas, make sure you place your order by 30th November 2011!
Order it now here!
.
Happy Christmas!
@philgonzalez