Discovering Australia through a daily Instagram pic
.
Loïc Marcille aka @iclo is newbie with less than 100 followers in our Instagram community.
However I found this project very interesting and I thought it could interest you also.
Loïc is a french guy who launched "The iPhoneography Oz" blog in January 1, 2012. This project was born when @iclo, the author of iPhoneography Oz, made the decision to spend a year travelling around Australia discovering its beautiful sights.
"This blog is a project that meets individual needs. It is a way to keep in touch with my family and allow them to follow my adventures. It's also a way to keep a souvenir of my trip. But above all it provides the opportunity for others to discover the wealth of this country".
"Everyone dreams about visiting Australia. I have the chance to live here for a year and I want to share my experiences. Thinking about the concept of the blog, I wanted something simple, interesting and enjoyable to follow" He says.
The blog is really simple and clean. A new photo with a brief description is published daily.  All this allows visitors to see a preview of Australia, different from traditional guides.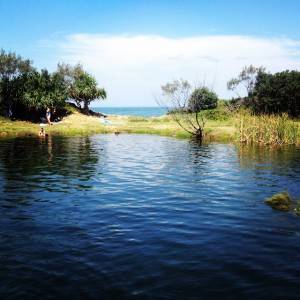 "It is a reference for aspiring travellers and backpackers but can also be appreciated by anyone who has an interest in photography. This project is envisioned as an artistic tour guide, not as a traditional personal travel journal. Emphasis is placed on the publication of photographs showing an overview of Australia, rather than long paragraphs detailing the daily life of Loïc"
As a real crazy OZ´s Lover myself , I wanted to support Loïc @iclo idea and wish him a great trip and nice adventures through Australian country.
If you want to help and support @iclo in his trip, you may know  partners (web developers, publishers, guest photographers, sponsors etc.) will be welcome of course, to increase the exposure and promote the expansion of the iPhoneography Oz project.
Let´s Instagram OZ!
@philgonzalez
More info about @iclo:  Loïc also lived in England, Canada and India.
In 2012, he is living a new experience travelling through out Australia for a year. Graduated from Montpellier Business School (France) and having an International Business Management MBA from Laval University (Canada), he is also a marketing professional with a proven track in the areas of sports, film and television.
You can follow him on Instagram through his stream @iclo and twitter: @iclo.