Get your Instagram Hand Made Keyholders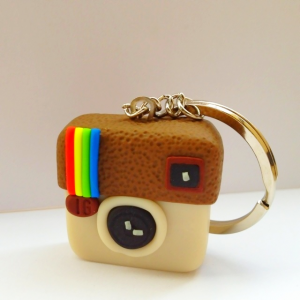 Susana is from Barcelona and she is known as @eigual in IG and for fantastic Instagram Keychains.
She informed us that her online store with "Fimo" and "Sculpey" creations is already active in the web!
You can check and purchase your Instagram Keyholder or any other of her original and handmade creations directly from her new web www.nh2igual.com
.
You can discover a large portfolio of others brands options in the landscape of social networks like Spotify.
If you wish to propose a design of keychain, magnet, pin or figure, with the logo of your website or business or acquire a product in more than 10 units you can also contact her.
Congratulations @ eigual!
Remember to visit the website here: www.nh2igual.com