Grove launched their first iPhone Case on April 19th, 2010 and ever since they have not ceased to impress us with their handcrafted bamboo cases for iPhones, iPads and MacBooks.   One of the most impressive element of this product is that they do everything themselves from start to finish in Portland, Oregon, no production is sent overseas.
They offer beautifully crafted cases came in plain bamboo, custom designs with Artist Series engravings, and their amazing Skate Cases crafted from recycled skateboard material.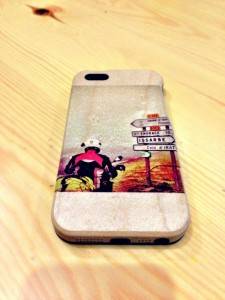 About two weeks ago, Sylvia Choi from Team Grove contacted me with a great sneak preview into Grove's newest WoodPrint case!  Top secret was maintained until the launch which happened yesterday.  Not only that… she also sent us one so we could check it out for ourselves… Thanks Sylvia, my Pyrenees motorcycle trip is now constantly top of mind!
So what is the novelty?
Now your favorite Instagram picture can be printed directly onto sleek wooden iPhone 5 cases with a simple click, drag, and drop.  The case is made from maple wood and they use advanced custom wood printing methods to ensure that images are durable and high quality.  As always, each case is milled with care and then hand-sanded and finished with a natural oil and wax blend in their workshop in Portland, Oregon.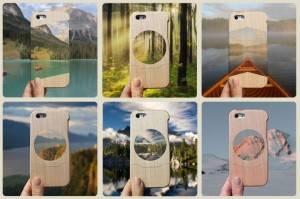 What did I love the most out of this product?  Maple wood actually looks good!  I've gotten many envious looks from most of my friends!
Also; little details go a long way…  It actually has an actuated wooden button just begging to be pressed and it is compatible with Apple headphones & chargers, and finally, it's pretty sturdy.  Each WoodPrint Case is strengthened with a solid surface material core laminated to the solid maple exterior… It's not just a "pretty" case; it will protect your Smartphone!

@interactive_dan
Daniel Arenas Tello
Instagramers.com