Every once in awhile we came across great web apps that makes our digital life easier.
When we talk about Instagram data, a few services come to our mind, among them Iconosquare (which free statistics became paid this year) and others that are beginning to charge for specific data.
But all is not lost. Some new services like Instagram Stats have free options to help us when we need "more that meet the eye".
Get Instagram statistics for free
Whether we are searching for stats or just being curious about some user, Instagram Stats can help us know:
How an account has engaged followers during a specific time?
What are the best posts ranked by likes and comments?
Which is the most effective day/hour to publish?
Which is the most effective hashtag to use?
How's any account doing compared to others?
We just have to select a time interval (not earlier than 1/1/2015) and type any public account (yes, private accounts are excluded for obvious reasons). That's all.
In seconds we get data from Performance, Best posts, Activity and Tags/tagged users ready to be analysed and shared.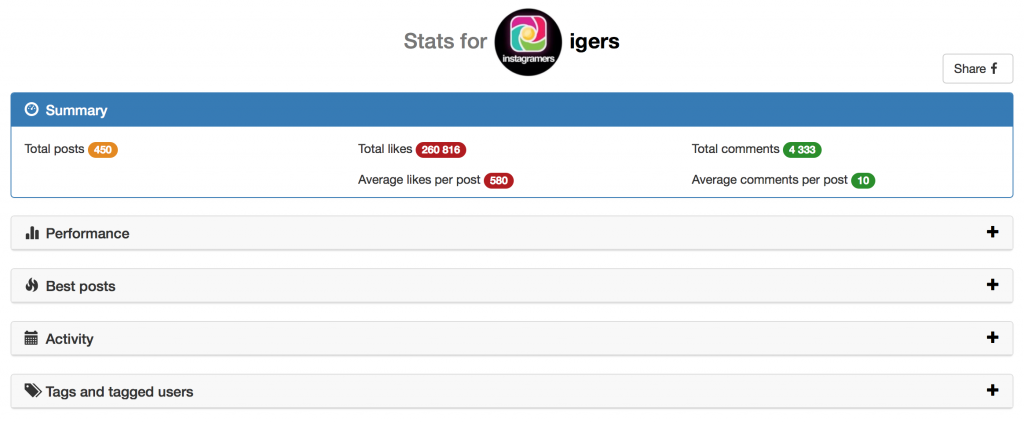 Visit Instagram Stats to get yours: instagram-stats.com