Instagramers Italia goes to the Motor Show 2012 with the Abarth Team!

.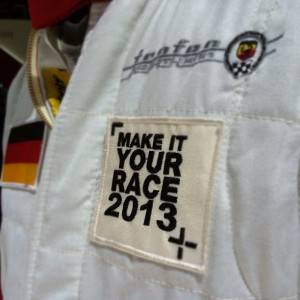 Tomorrow, Friday the 7th of December, Instagramers ITALIA will be guest by Abarth at the 
Motor Show in Bologna.
Orazio from IgersMilano & Nic from IgersTorino will be involved in many car activities.
We also welcome a very special guest: the only T-REX on Instagram, our friend @osnuflaz will be with them for a RAWRRR motor show.
Abarth will be on
 "Social Wall made by you", for all Instagram fans:
there
will be a real INSTAwall inside the Abarth stand.
Let's instagram together this amazing event!
@igersitalia