@igerssv First Instawalk is a Success
.
Check here the gallery of #svhallowalk
.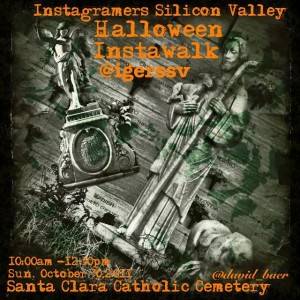 The newly created Instagramers Silicon Valley group met for their first official Instawalk on Sunday, October 30, 2011.
The four creating members gathered with a handful of iPhoneographers from around Silicon Valley, as well as with some friends from the East Bay to shoot photos throughout the historic Santa Clara Mission Cemetery.
Instagramers Silicon Valley (known as @igerssv from hereon & on Instagram & twitter) is one of over 220 Instagramers regional chapters worldwide.
@igerssv was created to help build community amongst Silicon Valley based IGers. The group was just formed in October 2010 by David Baer (@david_baer) Robyn Dudley (@gemini606) Dannetta Wallis (@netta7) & Henry Sun (@hcreatives), and had it's first walk at the end of it's first month.
With a little under 2 weeks of promotion, the turnout is considered a success. Those in attendance, by Instagram handle: @frankly_watani @soundclamp @blylan @gemini606 @netta7 @david_baer @hcreatives @robtorres @kelgdun @calimex @gachuz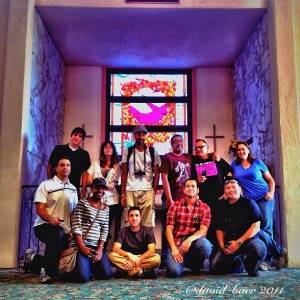 IGers gathered at the gates of the cemetery around 10 am with greetings and introductions. As with other walks, IG handles, 'real names', and discussions of a walk hashtag dominated the conversations. The tag ' #svhallowalk ' was decided upon.
You can see here the more than 160 photos posted to the tag.  At about 10:30 the group headed in, towards the older section of the cemetery, dating back over 150 years. Favorite subjects of the group included marble & bronze statues, obelisks & carved headstones as well as the family mausoleums.
The group also visited the St. Claire Chapel & Mausoleum and the St. Joseph Mausoleum. The paintings, statues and stained glass were favorite subjects of the group. It's so interesting to see the many different views, angles & edits the different igers create.
Thanks to  all attendants to our first Instameet Instagramers Silicon Valley!
@IgersSV Team
.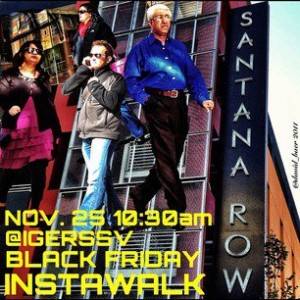 You can also Follow Instagramers Silicon Valley for info on the next Instawalks, Instameets & other community news relevant to igers from around Silicon Valley at:
@igerssv on Instagram and twitter or Instagramers Silicon Valley on Facebook or send an email to igerssiliconvalley@gmail.com
.
NEXT INSTAWALK will take place on November 25th, Black Friday! Join here!