Instagramers Silicon Valley held our 5th Instawalk – Recap
.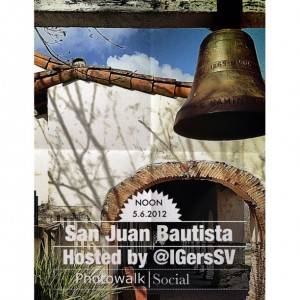 Sunday May 6, 2012, Instagramers Silicon Valley held our 5th Instawalk as @igerssv in the historic town of San Juan Bautista. With 27 IGers attending, it was easily our largest group to date!
This group came from all corners of Central & Northern California to do a photo walk in the historic Mission, Cemetery, Downtown & various antique shops.
The goals for the day were to share our passion for mobile photography and to further grow the community we have been creating! A big part of that for us is our new @igerssv card!
The front is the basic info for us, but the back is where it gets interactive! The person giving out the card can write a hashtag on it and their username. The day culminated with margaritas and dinner at Jardines de San Juan. After dinner, many of the #IGers returned to where the walk start, the SJB Mission Cemetery to capture even more images as the sun lowered in the sky.
.
It was a very long day, but a day filled with ending images awaiting our capture. By all accounts, the day was a huge success.
Many of our friends from the neighboring Instagramer communities from San Francisco, the East Bay & Sacramento were in attendance, proving how strong the bonds we build can grow!
Some drove over 150 miles (250 km) to get there!
See the over 470 posted photos on Instagram at the tag #instawalksjb
..
Keep Instagraming the world!!
@igerssv
.
@david_baer @gemini606 @hcreatives @netta07 is our @IgersSV team! You can contact with them at contact info here below!
Photo credit: Thanks @Luxylu
.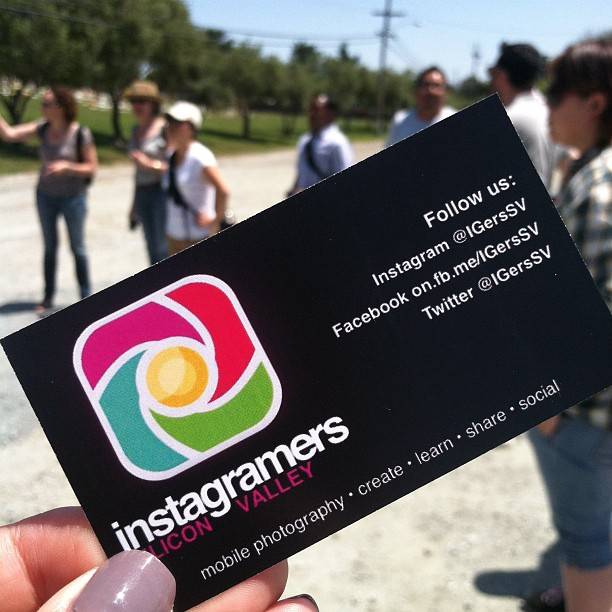 @luxylu
@luxylu