Instagramers Toys a new account dedicated to Toys Lovers on Instagram
.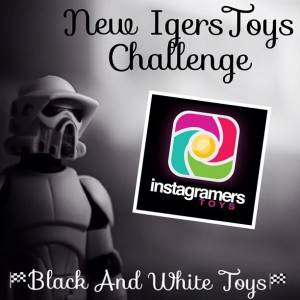 We recently launched generic accounts like @IgersCycling @IgersDivers and now we launched @IgersToys
@IgersToys has been launched by a french imstagramer @fredandtheworld and aims to feature people interested by #ToyPhotography.
Adepts will have to tag their pics with #igersToys to have a possibility to be mentioned on @igersToys.
.
Join our Black and White Challenge.
.
Fred and his team launched yesterday the new @iGERSTOYS contest.
Tag your pics with: #igerstoys_challenge03
– From 2013 March 18 until 2013 March 31 tag your pics #igerstoys_challenge03 (Old and new pics accepted, Only 3 pics by profil)
– From 2013 April 01 until 2013 April 15 vote for the 4 best pics (Only 1 vote by profile of course)
.
The Winner Will be showcased on @igerstoys Instagram and @igerstoys Twitter
In next steps of the project, Fred is thinking about Instameet and possible events or exhibit.
Lets support him at @IgersToys !
@philgonzalez