Instameet in Copenhagen with Instagramers Malmoe.
.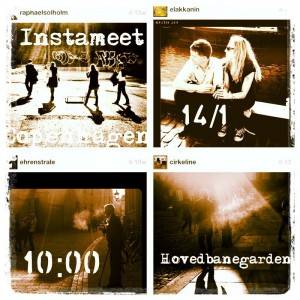 Igers from Copenhagen (Denmark) had a fantastic Instameet with IGersMalmoe last Saturday.
.
Sixteen amazingly talented IGers from Sweden and Denmark showed up at our meeting point at København H, and then we walked through Kødbyen to Fisketorvet and then further on to Carlsberg.
.
It was a beautiful, sunny, day, but quite cold, and after more than three hours of walking with a gathering of mobile photography nerds, the crowd was dissolved.
.
The instameet was joined by creative people like @hvenegaard, @cirkeline, @justhanni, @bobbyanwar, @vegascoopermars, @the_webb, @raphaelsolholm, @svartrutan, @anna_ser_dig, @salle81, @elakkanin, @vickipicki, @manowar75, @elingran82, @8eva8_gf, and @ehrenstrale
..
Looking forward to many more activities with them in the future!
.
You can check out the creativity on the following tags:
#instameetcph14012012, #instameetcopenhagen, #photowalkcopenhagen, and #igersmalmoe.
.
You can check our Facebook Instagramers Malmoe FanPage too!
.
@igersmalmoe
(collage by @manowar75 on this article)