#LeicaContest, the new Instagramers Gallery contest
Tag your 'streetphoto' pictures with #LeicaContest and #IgersHuaweiP10 and you can win a fantastic Huawei P10!!
From May 10th the exhibition "Con los ojos bien abiertos. 100 años de fotografía Leica" at the Telefónica Foundation will open its doors to the public. 100 years of photography, showing the history of the Leica camera, whose appearance made it possible to take pictures spontaneously, flexible and dynamic, that was impossible until that moment. Thanks to this new camera with a retractable lens that could be carried comfortably in the coat pocket, photography became a natural component of everyday life.
With this reason we launch a new contest for the Instagramers Gallery. Following the line of the exhibition we invite you to participate by tagging your street photos on Instagram with the hashtags #LeicaContest and #IgersHuaweiP10 from May 5th to 28th inclusive. The 50 best images will be exhibited at the Instagramers Gallery from June 20th on.
Important: All participants should follow the following accounts @EspacioFTef, @Picglaze and @HuaweiMobileEsp and the pictures must be uploaded during the contest dates. Pictures from before that date will not be taken into consideration. 
.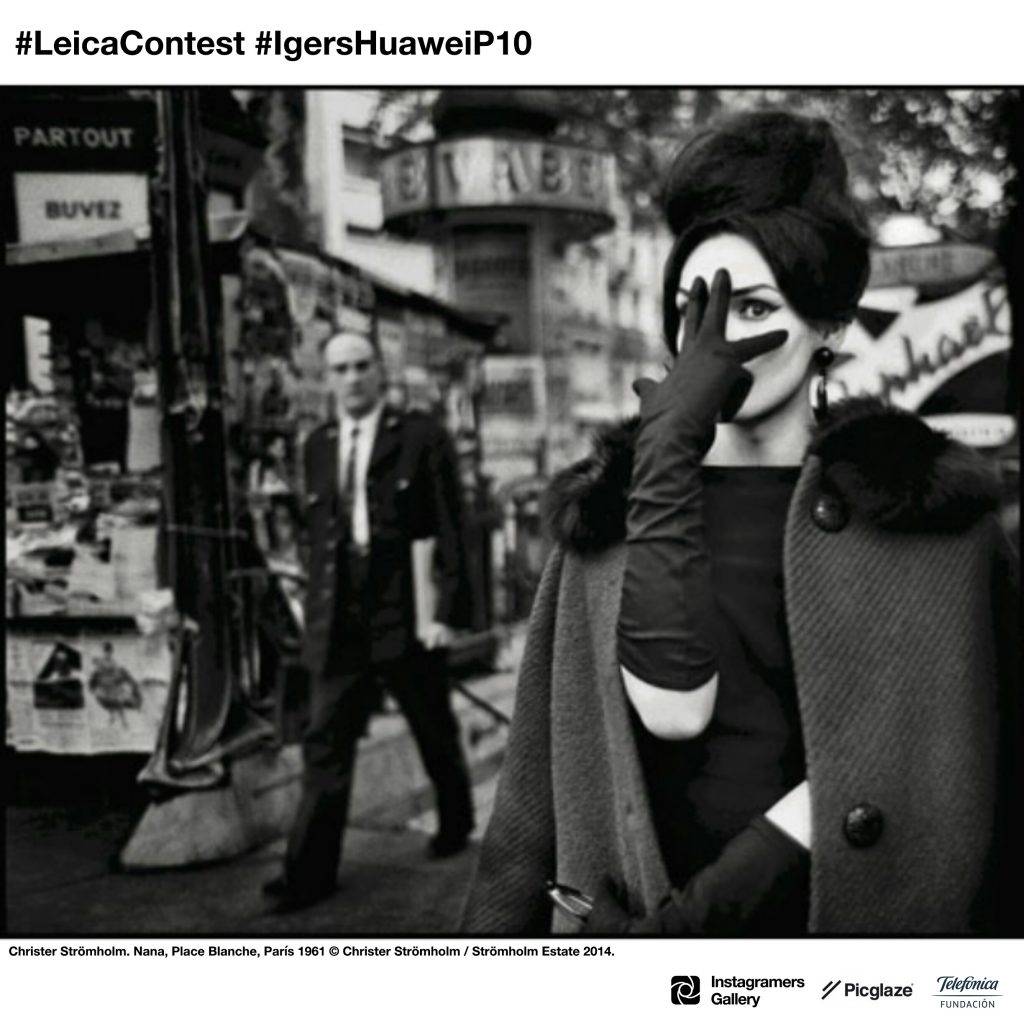 The author of the best picture will win a fantastic phone Huawei P10, the only phone that has a Leica lens, courtesy of Huawei, and 8 of his/her photographs will be exhibited at the Gallery, along with the international artists.
Finally, and thanks to Picglaze, the authors of the selected photos will be able to pick up their photo in "picbloc" format once the exhibition ends. More info later.

.
See you at the @igersgallery!