Nespresso launches Crealto its first contest in Instagram
.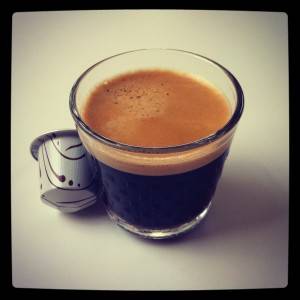 Nespresso brings you the chance to win a weekend on the Côte d'Azur and a unique Crealto-inspired dining experience
. 
The photo competition on Facebook, Twitter and Instagram to celebrate the launch of its latest Limited Edition coffee, Crealto
.
To mark the launch of its latest Limited Edition coffee, the high gastronomy-inspired Crealto, Nespresso ( user @nespresso in Instagram ) is launching a contest, giving fans and followers the chance to experience a weekend on the beautiful Cote d'Azur, including enjoying a unique, Crealto-inspired dinner menu at the Mirazur*, one of the world's 50 best restaurants.
.
To enter the #Crealto competition, you just have to take a photo of a favourite Nespresso moment and share it on Instagram . The photo can be uploaded on the Nespresso Facebook page too or posted to Twitter using the hashtag #Crealto.
The Crealto photo competition will run until the 25th September!
.
@philgonzalez
.
The choice of the Mirazur as a central part of the competition prize is not done by chance. Nespresso Green Coffee Specialist Alexis Rodriguez was inspired by the chef and proprietor of Mirazur, Michelin-starred chef Mauro Colagreco's application of long-roasting techniques at low temperatures. Uniting the creative strengths of both areas of expertise, Crealto reveals roasted notes that are surprisingly round with a lingering finish, achieved by a long-roasting method by Nespresso.